Shachee Shah's appeal rests on creating two distinct Venetian-inspired lines with a touch of Indian essence. The highly talented designer reveals that sales shot up during the pandemic, and her clients don't mind being on the waitlist!
Mumbai-based jewellery designer and goldsmith Shachee Shah specialises in two signature jewellery styles. In one, she magically weaves gold threads to resemble the fineries of Venetian Lace replete with flowers, vines and fauna.
Shah has also mastered the age-old Italian art of micro-mosaic, creating scenic imagery with minute pieces of tesserae (glass) in a canvas size that is less than one square inch. The pieces of art are given an ornate touch with gold, diamonds. Sometimes, she combines the two styles. Crafted into earrings, necklaces, rings and more, the final works belie the patience and time needed to create each piece. Shah is a one-woman army, and often has a waitlist for her creations.  
Her eponymous brand, founded in 2008, has had a steady number of clients who are seeking out her wearable works of art but the pandemic took it to another level. In this interview, Shah talks about consumers going beyond material value to finding an emotional connect with her work, and making it a part of their jewelled collectibles.
How has business been in the last one year?
It has been exceptional, surprisingly. A lot of people who have been seeing my work online and have had it on their wish list, decided to make the jump and indulge in it during the pandemic. Even though there is no immediate occasion to wear the jewellery, they have dipped into their savings to acquire my pieces.
On the wedding front, earlier my pieces were part of a bridal trousseau but were upgraded to bridal wear or a wedding function during the last one year. Since the gatherings have been more intimate, people are looking to invest in jewellery which is even more detailed. This is plus point where my work stands out. In a close circuit, there are many more opportunities to admire the details up close rather than at a large function.
I have also had the chance to interact and reach out to international consumers as well as those in tier-II and tier-III cities in India. Facebook and Instagram have done magic. Everybody has opened up to zoom meets and is open to visualise how it will look digitally rather than trying it on physically before purchasing.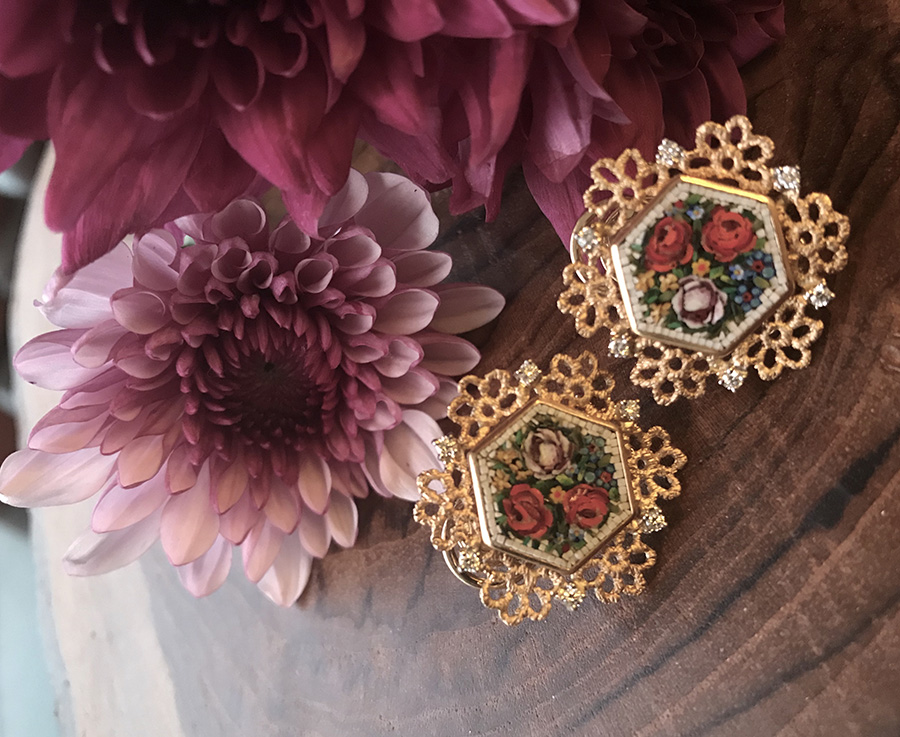 Are people opting for your gold creations or micro-mosaic?
I am focusing more on my micro-mosaic pieces because the awareness of the art and the demand has increased.
People always appreciate my gold lace work. Those who buy my gold line like art, but are also looking for material value. On the other hand, consumers who appreciate craftsmanship, veer towards the micro-mosaic collection. I was initially worried that people might not see value in glass, the basic element for micro mosaic. I am happy to share that people have started seeing it as an art work, a collectable item, an heirloom that can be passed down the line.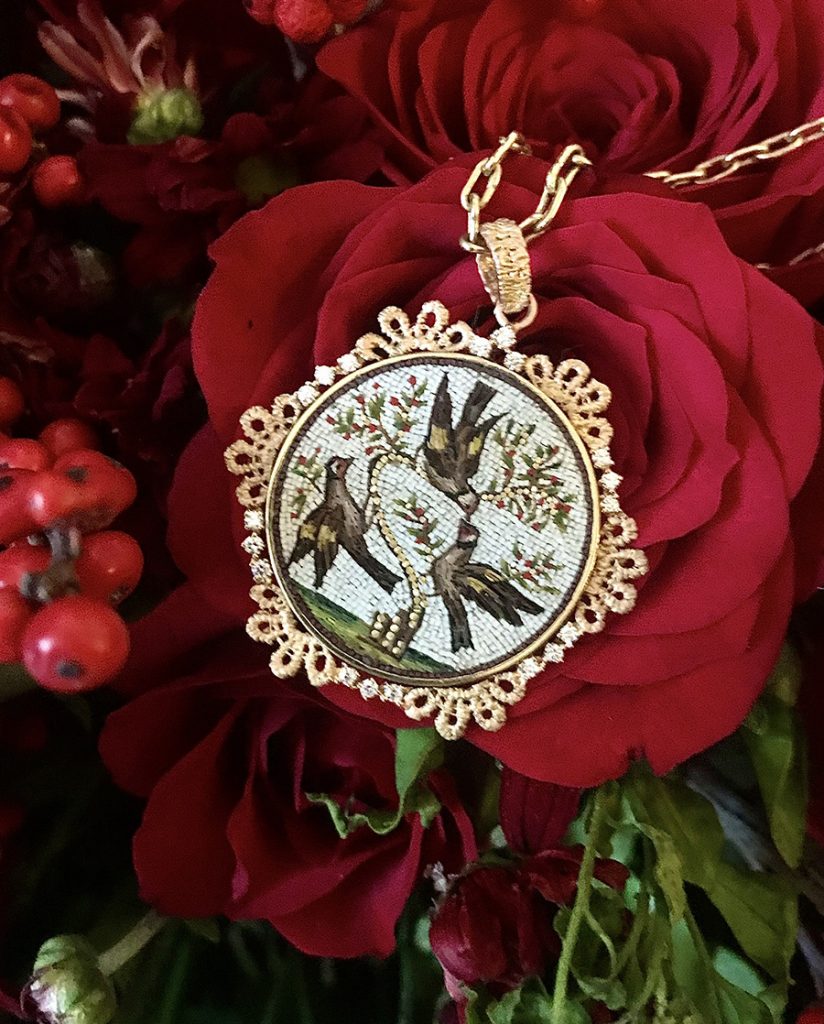 Are there any new collections in the offing?
I am working on a collection of micro-mosaic mismatched earrings. The rationale behind it is that a client will get two co-ordinated but different pieces. It not only adds drama but offers more value. This should be ready by Dussehra 2021. I am also exploring new colours which complement our Indian skin tone.
A lot of unusual projects are also coming my way. I am working on a clutch bag with micro-mosaic in gold, a portrait and an interior décor element for someone's home. These all take time and are in the works at the moment. I am still completing last year's orders as the lockdown created a delay in procuring raw materials.
Are you working on any daily wear pieces?
I do have a range of daily wear pieces in my Venetian Lace collection in gold but I haven't promoted it too much since I am a one-person army.
I would love to further scale down my micro mosaic but it is not feasible at the moment. Instead, I am trying to make them as statement as possible in the current scale of things.
How has consumer's mindset changed during the pandemic?
People are making an emotional connect with my micro mosaic pieces. There is a lot of imagery that one can capture in mosaic. A mother bought a piece because the reminded her of her daughter. Jewellery that feature flowers, especially roses, are very popular with men who are buying it for their wives. I want people to continue to resonate with the pieces. These times have really thrown light on everyone's emotional quotient and whatever one says, jewellery that has been inherited or symbolises something is more attractive to the wearer.