Union Minister Piyush Goyal reviewed the progress of construction at Santacruz Electronics Export Processing Zone, Mumbai, and launched its new website. The Mega CFC project, costing 100 crores, aims to boost gems and jewellery exports through skilling and cutting-edge technology. MSMEs will have access to the facility's state-of-the-art equipment and modern training at a nominal charge.
Hon'ble Union Minister for Commerce and Industry, Textiles and Consumer Affairs, Food and Public Distribution, Shri Piyush Goyal, held a review of the several redevelopment projects at Santacruz Electronics Export Processing Zone (SEEPZ), Mumbai on Sunday 5th March. The minister also launched SEEPZ's new website (www.seepz.gov.in) with enhanced features for a seamless user interface.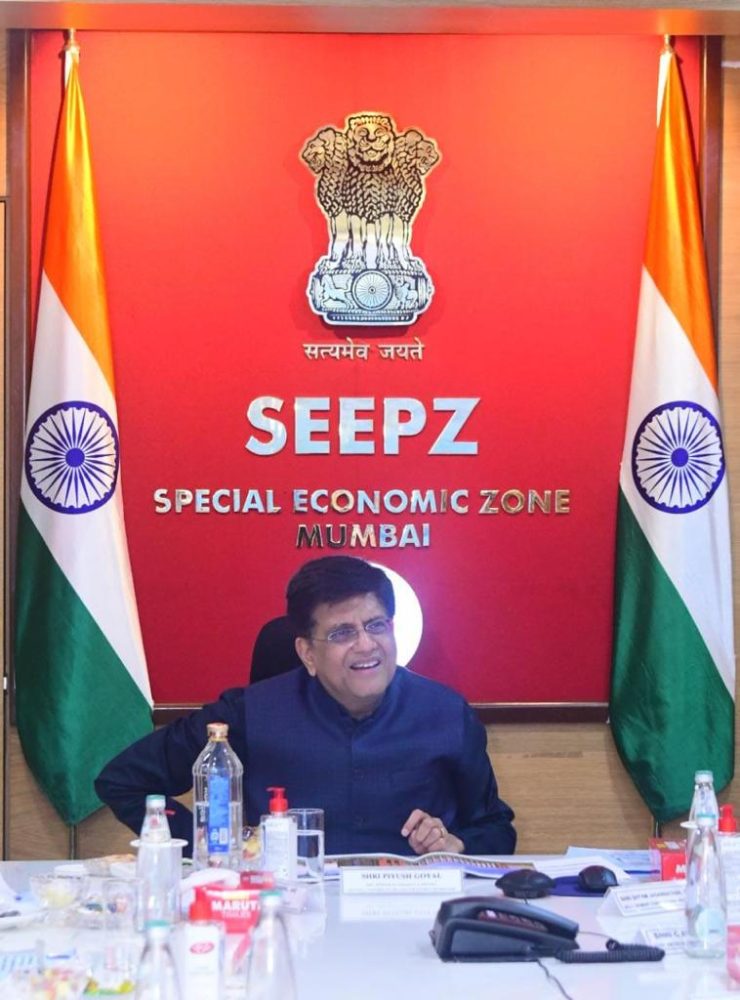 Shri Goyal was given an update about the progress of the construction project, and as of 5th March, 2023, the laying of the first and second-floor slabs of Mega CFC have already completed. Additionally, the laying of the basement cover slab is currently ongoing. The project's working committee has maintained a chart to keep track of the project schedule, which should help ensure that the project stays on track and is completed by the expected completion date in August of this year. It's essential to monitor the project's progress regularly to identify any potential delays or issues and take corrective actions to ensure that the project remains on schedule.
The Mega CFC in SEEPZ is one of the key and unique projects initiated by the Department of Commerce at a cost of approximately 100 crores, with GJEPC as the nodal body for running of the project to enhance the capacity of the industry in manufacturing products utilising cutting-edge technology to provide and impart training and skilling facilities thereof to boost gems and jewellery exports from the country.
On 7th December, GJEPC and SEEPZ, Mumbai had signed an MoU defining their respective responsibilities in developing, executing, and running of the Mega CFC.
According to the MoU, it was decided that the SEZ Authority shall be responsible for the construction of the proposed structure, building and interiors of the Mega CFC and hand it over to GJEPC for running of the Mega CFC. SEZ Authority will purchase the equipment, machinery, furniture and install the same at the Mega CFC. To ensure that even MSMEs can compete with the best in the world, the facility will offer its services at a nominal charge to everyone in the industry. This state-of-the-art facility will include the latest CNC machines, color laser printers, advanced tool rooms, vapor polishing, casting, 3D printers, refining capabilities, a modern training facility, and other advanced equipment.
As per the memorandum, a working group has been formed with an objective to help the SEZ Authority implement the project efficiently and maintain timelines to achieve the objectives earmarked for the Mega CFC in bringing transformation.