The natural diamond supply is expected to continue decreasing through the end of the decade due to legacy mines reaching depletion and closures. However, there are still several world-class mines that will contribute significantly to global supply. This article will explore what the natural diamond supply might look like in 2030 based on the analysis of diamond industry expert Paul Zimnisky.
Natural diamond supply is expected to remain within an annual range of 115 and 125 million carats through the end of the decade according to Paul Zimnisky estimates. Notably, using the mid-point, this is down over 20% from as recently as 2017.
A slew of legacy mines reaching depletion, punctuated by the closure of the Argyle mine in late-2020, has led to a trend of sliding diamond output over the last five years.
In the next 5 years, mines including Koffiefontein, Diavik, Almazy-Anabara and Zarnitsa are forecast to either close or cease conventional mining* continuing a trend of flat-to-down supply growth through the end of the 2020's.
Looking to next decade, diamond supply will likely remain limited yet continue to be supported by a core cohort of world-class mines.
For example, global production in 2030 is forecasted at approximately 115 million carats per annum according to Paul Zimnisky estimates –the lower bound of forecasted production for most of the 2020's.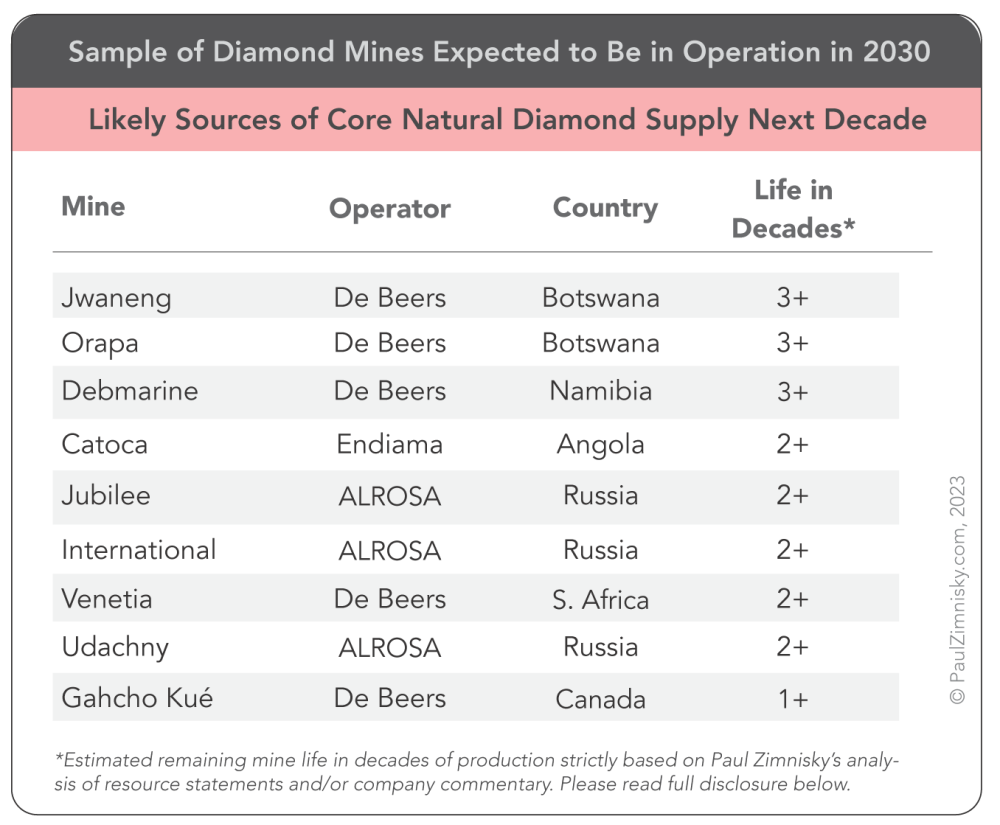 Notably, Jwaneng, the crown jewel of Botswana, will likely continue to be the industry's key asset. Following the decision to move forward with a "cut-9" expansion in 2019, Jwaneng will remain in production until at least mid-next-decade.
In addition, a "cut-3" expansion at Orapa, also in Botswana, will extend that mine's production well into the 2030's.
Both expansions are multi-year construction projects and multi-billion-dollar expenditures for Debswana, the De Beers/Government of Botswana partnership. For context, combined, Jwaneng and Orapa are forecast to contribute to ~20% of global natural diamond supply by volume and as much as 25% by value in 2030.
De Beers' Venetia mine in South Africa is also expected to be a key contributor to supply next decade following its (currently ongoing) conversion to an underground mine. The expansion project is forecasted to take Venetia's mine life through at least the mid-2040's.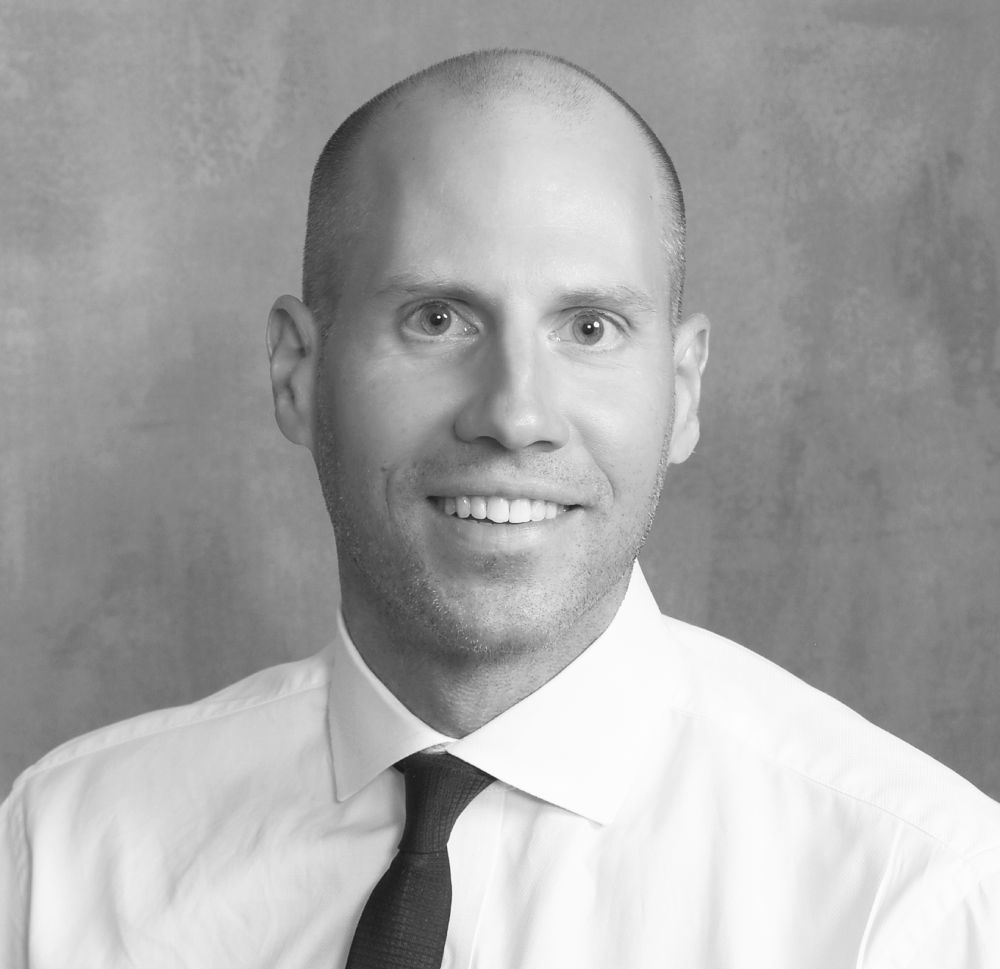 Marine operations in Namibia and the Gahcho Kué mine in Canada round out a portfolio of De Beers operated mines that will continue to significantly contribute to global supply into the 2030's.
Russia's ALROSA is also expected to continue producing a leading portion of global supply into next decade led by output at its Jubilee, Udachny, International, Botuobinskaya, Aikhal, Verkhne-Munskoe, Arkangelskaya and Karpinskogo mines.
A decade from now, the industry is also likely to see production from the Cullinan and Finsch mines in South Africa, both of which are currently operated by mid-tier producer Petra Diamonds. Notably, Cullinan, which was previously called the Premier Mine, has been in production since 1902, yet it still contains resources that could keep operations running through the 2040's if the economics allow.
While few, new and pending sources of production, including the Mayskaya mine in Russia and the Chidliak and Star-Orion South projects in Canada, could provide further sources of potential longer-term diamond supply.
While the trajectory of global natural diamond supply has been sloping in recent years, a core source of globally diversified production should provide a basis of supply well into the medium term.
---
*Strictly based on Paul Zimnisky's analysis of resource statements and/or company commentary.
Paul Zimnisky, CFA is a leading independent diamond industry analyst and consultant based in the New York metro area. For regular in-depth analysis of the diamond industry please consider subscribing to his State of the Diamond Market, a leading monthly industry report; an index of previous editions can be found here. Also, listen to the Paul Zimnisky Diamond Analytics Podcast on iTunes or Spotify. Paul is a graduate of the University of Maryland's Robert H. Smith School of Business with a B.S. in finance and he is a CFA charterholder. He can be reached at paul@paulzimnisky.com and followed on Twitter @paulzimnisky.
Disclosure: At the time of writing Paul Zimnisky held a long equity position in Lucara Diamond Corp, Brilliant Earth Group, Star Diamond Corp, Newmont Corp and Barrick Gold Corp. Paul is an independent board member of Lipari Diamond Mines, a privately-held Canadian company with an operating kimberlite mine in Brazil and a development-stage asset in Angola. Please read full disclosure at www.paulzimnisky.com.