Only perfection and intense research can lead to excellence, and this is the underlying secret of Boghossian's splendiferous collections.
Geneva-based high-jewellery house Boghossian has unveiled yet another fascinating series – the Les Merveilles Sphere collection. The limited edition comprises a pair of earrings, a dazzling pendant and a shimmering ring; all set with diamonds and rendered in white gold.
Les Merveilles Sphere
The light and bright Les Merveilles Sphere allows the maximum flow of light with the minimum amount of gold – the Merveilles Sphere earrings are encrusted with 374 diamonds (F colour, VS clarity) on an 18-karat white gold sphere, while the pendant sparkles with the light of 171 diamonds (F colour, VS clarity) set on a sphere made in 18-karat white gold. The stunning Merveilles Sphere ring encloses a fancy brownish/reddish orange diamond within a sphere diamond crown.
All Captions from here on are under the images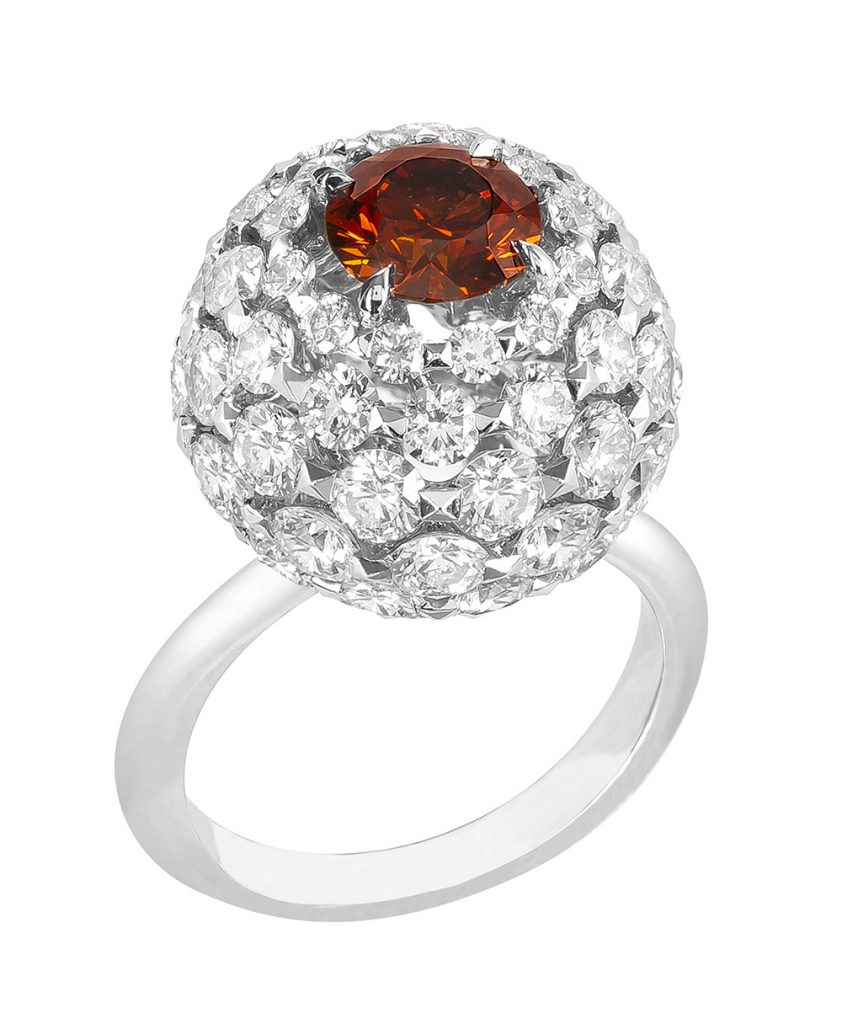 The diamonds sit aside one another, almost touching, giving the impression that they are mysteriously floating, while capturing the sparkle of stars. According to the brand, the sphere draws on ancient beliefs: "celestial spheres were believed to carry the Earth's heavenly bodies: the planets, the sun, the stars and the moon, forming an infinite world from within."
The diamonds are set using the innovative Merveilles craftsmanship, which took four years to develop thorough research and experimentation.
"Designing jewellery is like painting with light. Since gold interferes with the light reflection, we work hard to find new ways of weaving the stones together with minimal metal intervention," said CEO Albert Boghossian.
The stone-setting melds extraordinary levels of intricacy with sophistication and was first introduced at the launch of their high jewellery collection, Les Merveilles, in December 2016. It follows on the maison's pioneering stone-setting methods: the Art of Inlay, where stones are set within stones, and Kissing Diamonds, where gems appear to hover and barely any metal is visible in the setting.
The limited edition Merveilles Icicle launched in July 2019 featured diamonds and precious gems – all of which gleamed in the contemporary form, featuring an elongated design. The stones were seemingly woven onto the metal, along the four sides – and resembled a braid of interlocked gems.