Colour is a great way to make your jewellery pop. We caught up with two designers – Marie Cabirou and Selim Mouzannar – who have both infused newness into their popular collections.
Surfing A Ruby Wave
The Diamond Wave collection by Marie Mas received a ruby treatment this February. The Ruby Wave capsule line is a special edition of the brand's classic diamond line and the green Emerald Waves.
The Ruby Wave ear climbers, ear cuffs and ear jewels are ideal for Zoom meetings, besides being a perfect gift for those who love rubies.
"I personally love ear cuff-climbers; I always try to develop new shapes that can be simple to wear even if you don't have ear piercings, yet look unusual and catch your eye," says Marie Cabirou, designer of the Parisian brand. Each piece is crafted in 18-karat rose gold and set with a slim row of brilliant-cut rubies in varied shades. Marie love rubies for their deep red-pink colour and loves the idea of exploring different shades due to the richness of the gem's colour palette.
"Also, I am fascinated by the power of gemstones and ruby is known to spark joy, spontaneity, laughter, courage and promotes positive dreams. It is the first time that I have worked with rubies since the launch of my brand – and I can't wait to create more pieces set with rubies in future," says the designer.
Of Dancing Chains & Lucky Charms
French-Lebanese jeweller Selim Mouzannar's popular Kastak collection is inspired by the chains of the 19th century. He drew on pocket watches that belonged to his father and his grandfather – these were classics pieces that celebrated the Ottoman art of jewellery.
"The typical chain model is linked to the watch by a key. Other precious relics can be added to this chain – and these transform it into somewhat of a Swiss knife; it is an emotional memory," muses Selim.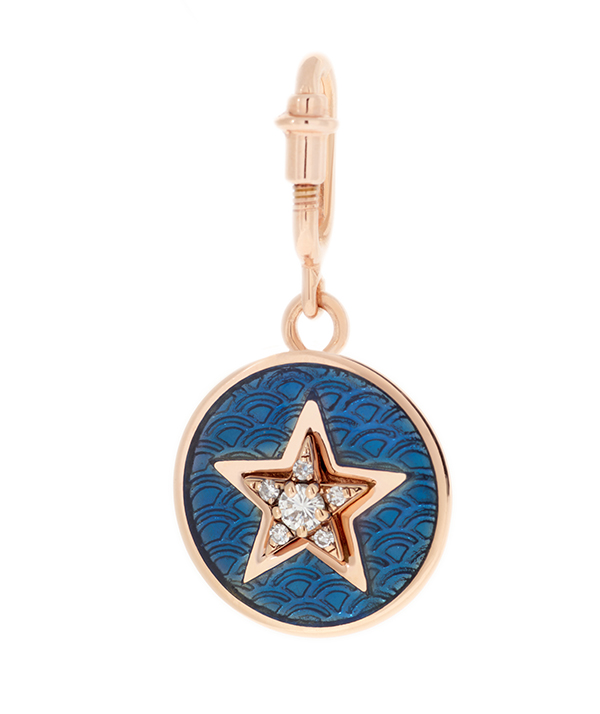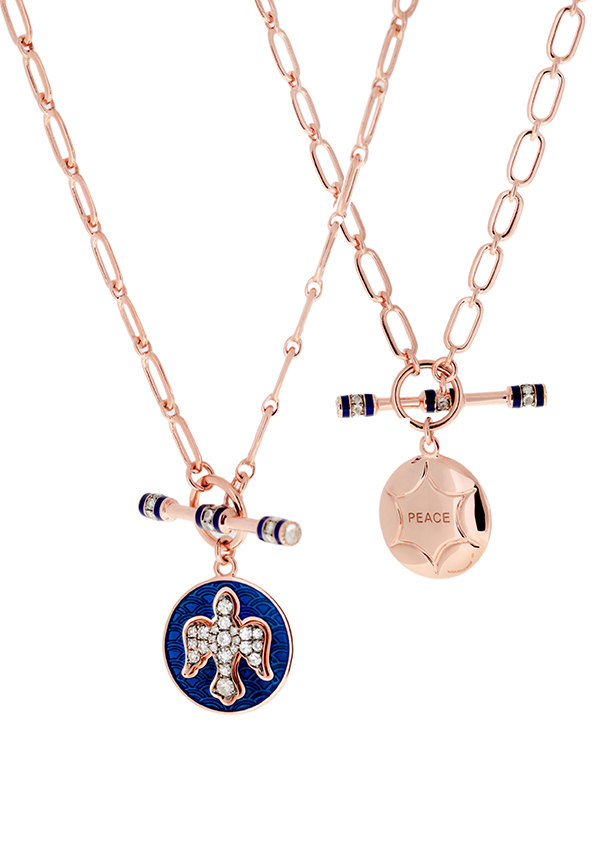 Last summer, he added coral enamel touches to the collection and at the end of the year, he expanded the line with some new enamel shades. "We went back to the codes of fine jewellery by experimenting with the new enamel colours and playing with the transparency of the guilloche." The gold Kastak necklaces are transformed into "dancing chains" by employing a series of 'lucky' charms.
"A chain, in itself, is a moving object and when charms hang from it, I feel there is a flirting relation through a spiritual dance." The navy blue, burgundy and rusty red enamelled charms feature diamond-dusted symbolic motifs such as dove, horse shoe, evil eye, star, heart, and clover leaf.
"Human beings and symbols have a long historical relation. I like to send a vibrant message of non-violence, love, happiness and optimism," he adds. The designer is busy working on a new collection that he plans to launch this April.