Karen Goracke has served as the CEO and President of Borsheims Fine Jewelry and Gifts, believes that jewellery will stay relevant in 2021 for celebrating life's special moments and will see a renewed appreciation of craftsmanship and quality merchandise.
Karen Goracke has served as the CEO and President of Borsheims Fine Jewelry and Gifts, a successful, single-store jewellery business in Omaha, since 2013. Goracke joined Borsheims in 1988, and her earlier roles at the company included serving as a watch buyer and as ladies jewellery buyer.
Warren Buffett bought a majority stake in this leading Omaha jewellery store in 1989, and made it part of his holding company, Berkshire Hathaway. Borsheims was originally founded by Louis Borsheim in downtown Omaha in 1870. Today, the store keeps an inventory of more than 100,000 items of jewellery and watches.
What is the current state of the US retail industry for jewellery?
There is much to look forward to in the US retail industry, and I am very optimistic about the future of jewellery retail. Despite US retail sales declining slightly in December, the jewellery sector held steady and experienced phenomenal growth in e-commerce. Jewellery remains a relevant way to celebrate special moments, especially when those moments are muted by quarantines and lockdowns. My prediction for the jewellery industry in 2021 is continued growth and a renewed appreciation for craftsmanship and quality merchandise.
How has the pandemic affected your business and business in general?
Like many businesses worldwide, we were faced with closing our doors for an extended period in early spring 2020. As a result, these businesses had to make difficult decisions regarding staffing and safety. On top of this, they had to transform how they appealed to and reached customers. This disruption also presented new opportunities for businesses and forced them to rethink and realign their goals and strategies to be more efficient and agile.
Borsheims celebrated its 150th anniversary in 2020. As a business with such a deep history, we are very rooted in traditional business practices like superior customer service and developing valuable relationships and trust with our customers. This solid foundation that we've spent a century and a half building allowed us to stay in front of customers and address their needs—even while the store itself was closed—via telephone conversations, text messaging, emails and FaceTime.
Perhaps the most significant impact of the pandemic for us was having to close our physical storefront, which happened to coincide with what's typically one of our busiest times of the year, the Berkshire Hathaway Shareholder Meeting. The annual Berkshire Hathaway Shareholder Meeting is held in Omaha every year. As a proud member of the Berkshire Hathaway family, Borsheims hosts two exclusive shopping events at our store for shareholders, where we typically see close to 25,000 customers walk through our doors throughout the weekend. In the early spring of 2020, it was announced that the Shareholder Meeting would be held online only, which meant a significant loss for the local economy and for Borsheims. As a result, we had to pivot and take what had traditionally been an in-store-only sales event and transition it to an online sales event. This ability to adapt paved the way for the rest of the year, wherein all our sales events had to be reimagined for an online audience.
Prior to the pandemic, we had strategic initiatives in place that were tied to omnichannel, e-commerce, digital marketing and technology. We had been making investments in our digital channels, website, ERP and omnichannel experiences in the years before the pandemic. Fortunately, this put us in an excellent position for the exponential online acceleration our business saw over the last year. To keep up with this online growth, we aligned our fulfillment and shipping resources while continuing to provide our outstanding service.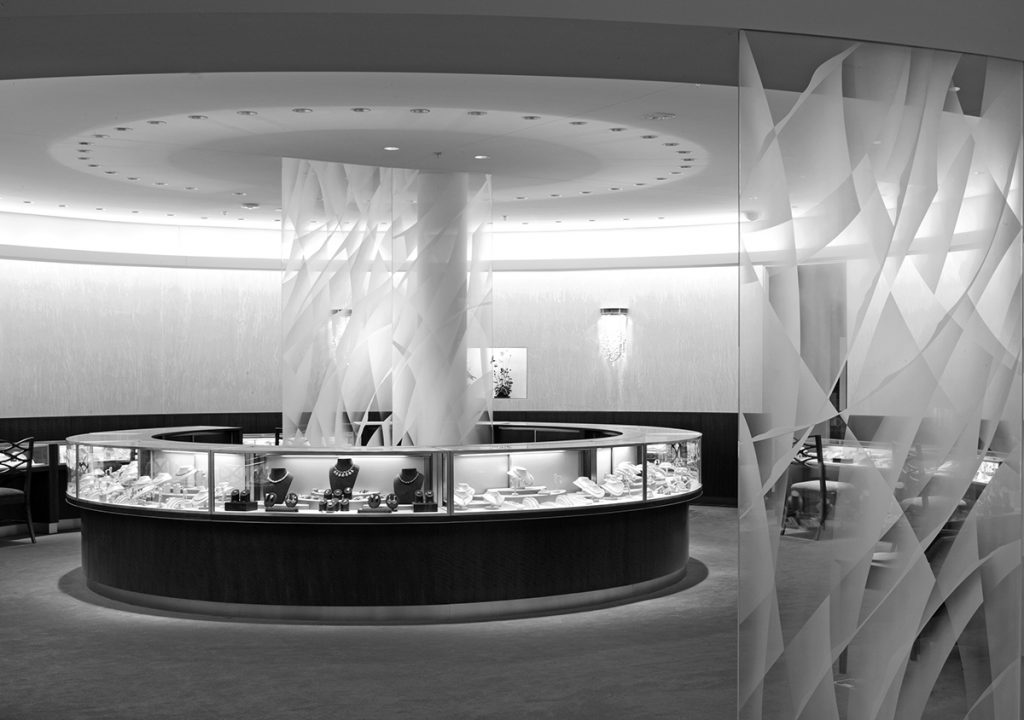 What defines your company?
We are known for our famous 'Borsheims Price' and exceptional Signature Service, wherein we provide personalised assistance to our customers, from their initial inquiry and purchase to the lifetime of care that will follow. Customers can expect our Signature Service approach to carry through to all our channels, from in-store customer interactions and phone orders to online purchases.
We are also extremely fortunate to have a very tenured, expert staff. Nearly 30% of our employees have been with the company for 20+ years. This longevity amongst employees is so unique, especially in retail, and this allows our staff, especially our sales associates, to develop long-standing, personal relationships with our customers. It's very common for customers who walk through our doors to know staff members by name. These special connections to our customers are a hallmark of the Borsheims brand.
What are the highlights of your career?
2020 was such a year, and so many highlights come to mind! One highlight is the innovation and adaptation that retailers demonstrated when Covid hit. The industry evolved faster than I had ever seen in my 20-plus years in this sector. From curbside pick-up to virtual shopping to FaceTime and video chats with customers—retailers adapted and adjusted to new ways of selling. Designers also got creative and redesigned their lines to adapt to the loss of industry events and travel restrictions. Throughout the years, I have met and learned from other successful retailers. This industry is very close-knit. Many of us were able to share knowledge and adaptations, which was a sincere highlight of last year.
What changes have you made since the pandemic began?
In addition to the obvious safety precautions we've implemented in our physical store, we've had to find new and inventive ways to foster relationships with our customers since the start of the pandemic. This includes getting creative with a more personalised approach to clienteling and outreach, as well as creating customised shopping experiences for customers. Not surprisingly, online shopping has been a popular and powerful method of reaching our customers over the last year. We're continuing our emphasis on expanding our online footprint and increasing our digital advertising as we strive to humanise the digital customer experience and establish long-term relationships with our customers by building trust. Exceptional customer experiences will result in stronger customer connections and a greater overall affinity for our brand.
Is online becoming more important than retail?
Online is undoubtedly important, but so are phone orders and our overall in-store shopping experience. If we want to be successful, we must check all the boxes and meet our customers where they are. Online shopping offers a whole other level of convenience and makes us more accessible to customers across the country and around the world, but there is nothing quite like the in-store experience of being able to touch and try on jewellery. Our omnichannel experience is extremely important and will remain a focus for us as we move into the future.
How many stores do you have?
Borsheims has a single destination store located in Omaha, Nebraska. Our physical location consists of more than 62,500 square feet of retail, office and warehouse space, so all our operations are under one roof. Our 20,000+ square foot open-concept showroom features dedicated departments for engagements/wedding, women's jewellery and watches, as well as a designer gift gallery and a full-service jewellery repair and design shop.
What is the price range of the pieces you sell?
We help our customers celebrate their special moments by offering luxury jewellery at every price point. The price range varies greatly in that we could sell a necklace for $100 the same day that we sell another necklace for $1,000,000. This speaks to our breadth of selection.
Has the pandemic changed buying habits?
We've always bought and sold beautiful jewellery that helps commemorate special occasions for our customers. The pandemic didn't change that. In fact, our buying habits remained constant throughout 2020. However, what we are evolving is how we buy jewellery for an omnichannel customer who might shop online before even stepping foot in our store. What items are those customers searching for online? How can we buy jewellery with the online customer top of mind?
Can you talk about Indian jewellery? Do you sell it? Do you use supplies from India?
We have customers all over the globe, and components in some of our jewellery may be made in India. Some of our loose diamonds, as well as the diamonds in our preset jewellery, are polished in India. Lab-grown diamonds are an area of growth for our business, and one of our leading lab-grown diamond brands, ALTR, offers diamonds that are both grown and polished in India.