Passion is often the driving force that compels individuals to heed the call of their inner voice, even if it means deviating from their educational path. For Toktam Shekarriz, her heart's yearning for the arts, culture, and nature led her to shift her career trajectory from computer science to jewellery designing. Toktam dived deep into the subject and earned a degree in Gemmology from the École de Gemmologie de Montréal (EGM), learnt the art of making jewellery at the École Joaillerie de Montréal, and earned a Gemmology Diploma from Gem-A, the Gemmological Association of Great Britain.
Today, her namesake brand, established in 2019 in Dubai, is already gaining prominence and consumers are drawn to her narrative-heavy sculptural designs influenced by diverse cultures of Tehran, her hometown, Dubai, and Montreal.
Tell us about your early years in Tehran.
My father was a passionate devotee of art and nature. He had a deep admiration for interesting architecture and collected paintings and sculptures. Our home was adorned with stunning carpets of vivid colours, and the walls were adorned with an array of remarkable paintings. At an early age, I demonstrated my love for art and creativity by spending most of my days drawing and painting the world around me. I'd be mesmerised by the captivating displays at museums and art galleries, and was in awe of the historical architecture, particularly the colourful stained-glass windows.
Father also took us on hikes to observe the breath-taking scenery from atop the mountains, thus, I found myself regularly immersed in nature's beauty.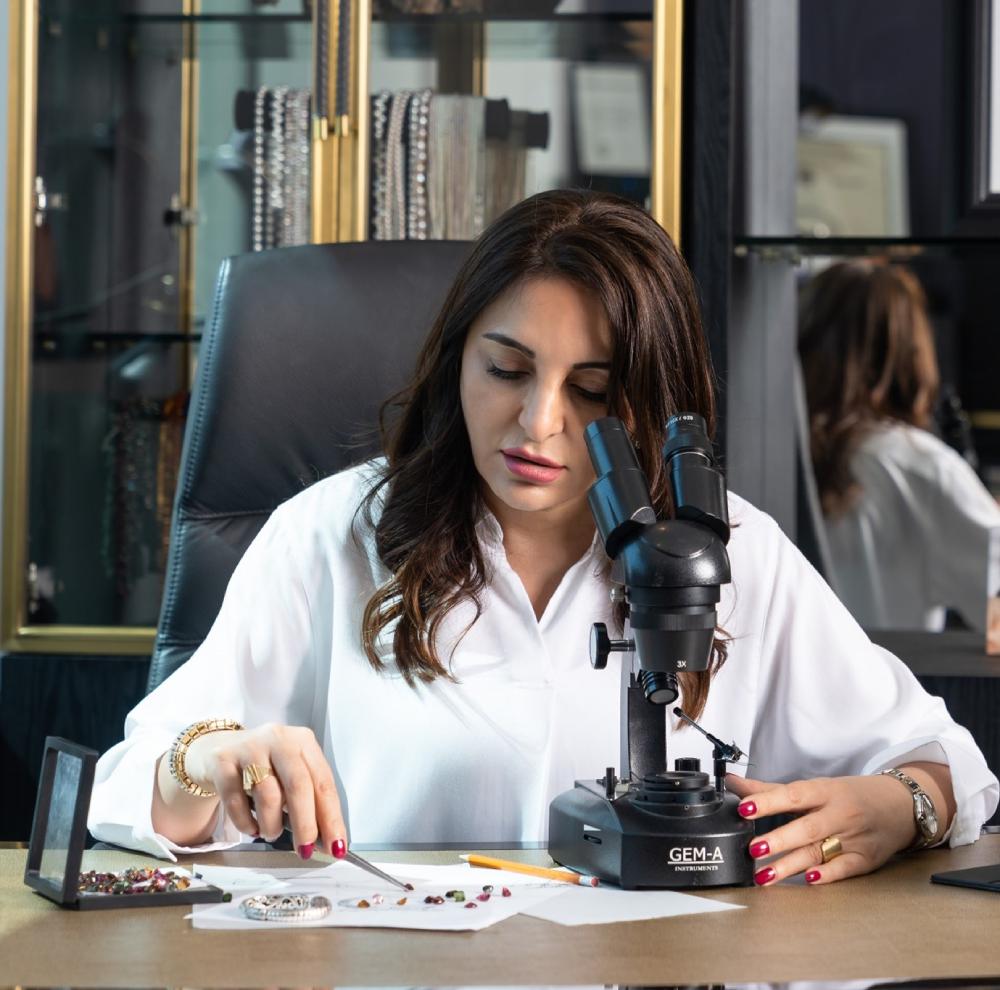 You have a degree in computer science, but you moved on to study fashion designing in Dubai.
Till the time I completed high school, I was steeped into arts. However, I recognised the importance of having a bachelor's degree in computer science as we live in an era of rapidly evolving technology. Despite that my love for art never faded.
In 1999, I relocated to Dubai, a city renowned for its multiculturalism and heritage, where I had the opportunity to delve deeper into my creative pursuits. While studying fashion design, an art form I had always been fascinated by, I was able to expand my artistic abilities even further.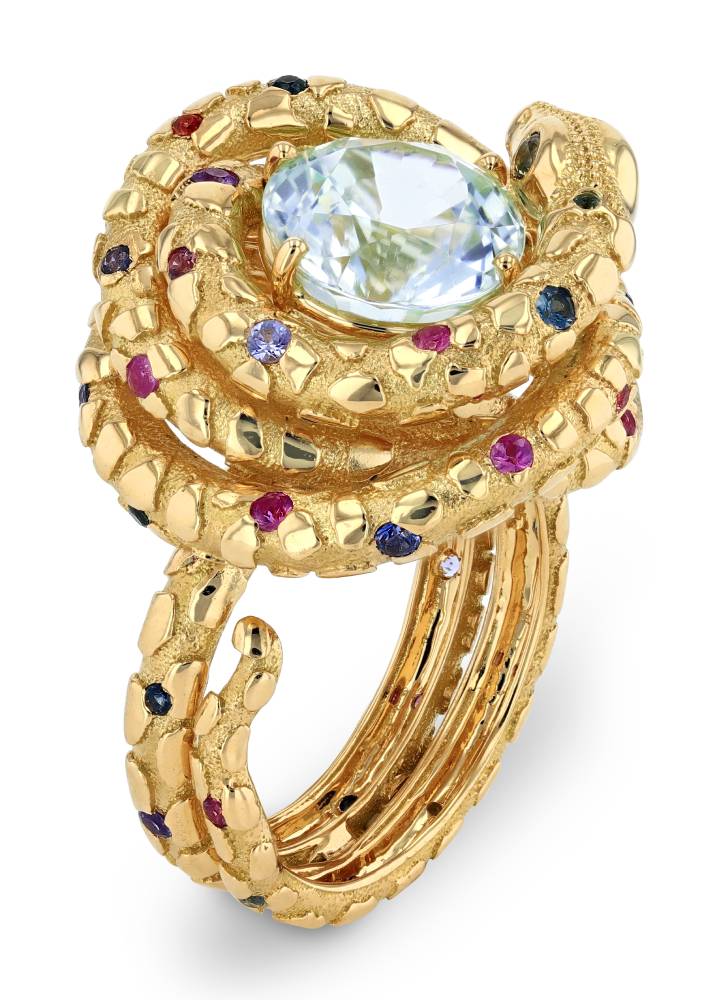 Tell us why you shifted to jewellery designing, and what triggered your love for gemstones? 
After spending a decade in Dubai, I relocated to Montreal, Canada, and delved into the richness of French and North American culture. I developed a keen interest in sculpting and crafting jewellery using various coloured stones and metals. I was captivated by the wide range of gemstones, the mesmerising gifts of nature.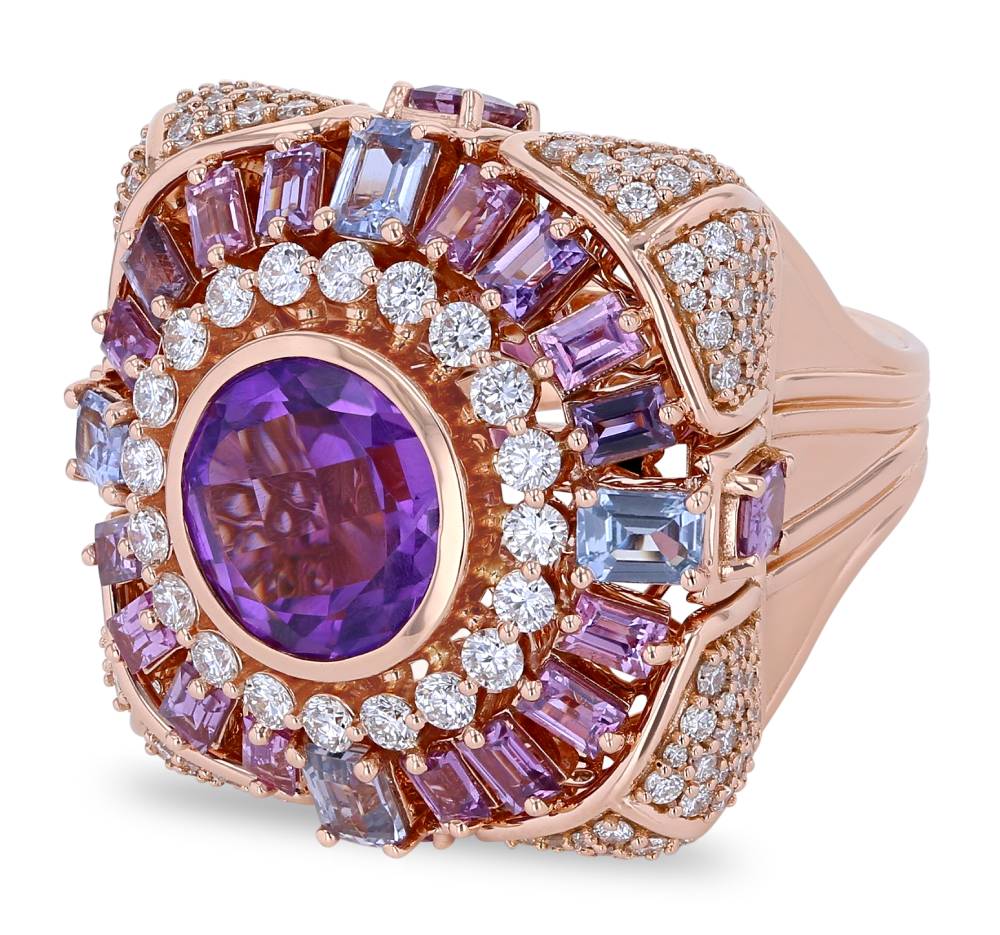 What is the USP of the brand Toktam?
The brand's USP lies in its focus on high-quality finishing and innovative designs, as well as its commitment to sustainability through responsible sourcing of materials. We have a dedicated workshop, which enables us to create unconventional pieces with new technology and mechanisms.
How do you manage to achieve a 3D sculptural feel?
When designing jewellery, it's important to keep in mind that it's not a flat or two-dimensional piece, but a three-dimensional sculpture that can be viewed from multiple angles. This means that the design must incorporate depth, form and texture, much like a sculpture would. It's also crucial to ensure that the piece provides proper movement and comfort when worn.
To achieve this sculptural feel in jewellery design, a variety of techniques and materials can be used. Traditional sculpting methods like carving or moulding can be utilised to create 3D pieces. Alternatively, computerised software can be used to transform a design into a 3D shape to identify potential flaws and make necessary improvements. To ensure that a piece is proportionate, metal modellers, polishers, and stone setters must work together. As the overseer of the entire process, it's crucial to ensure that each step is carried out correctly to meet the client's expectations regarding execution, quality, and style.
The goal of achieving a sculptural feel in jewellery is to create a piece that is not only visually appealing but also has a tactile quality.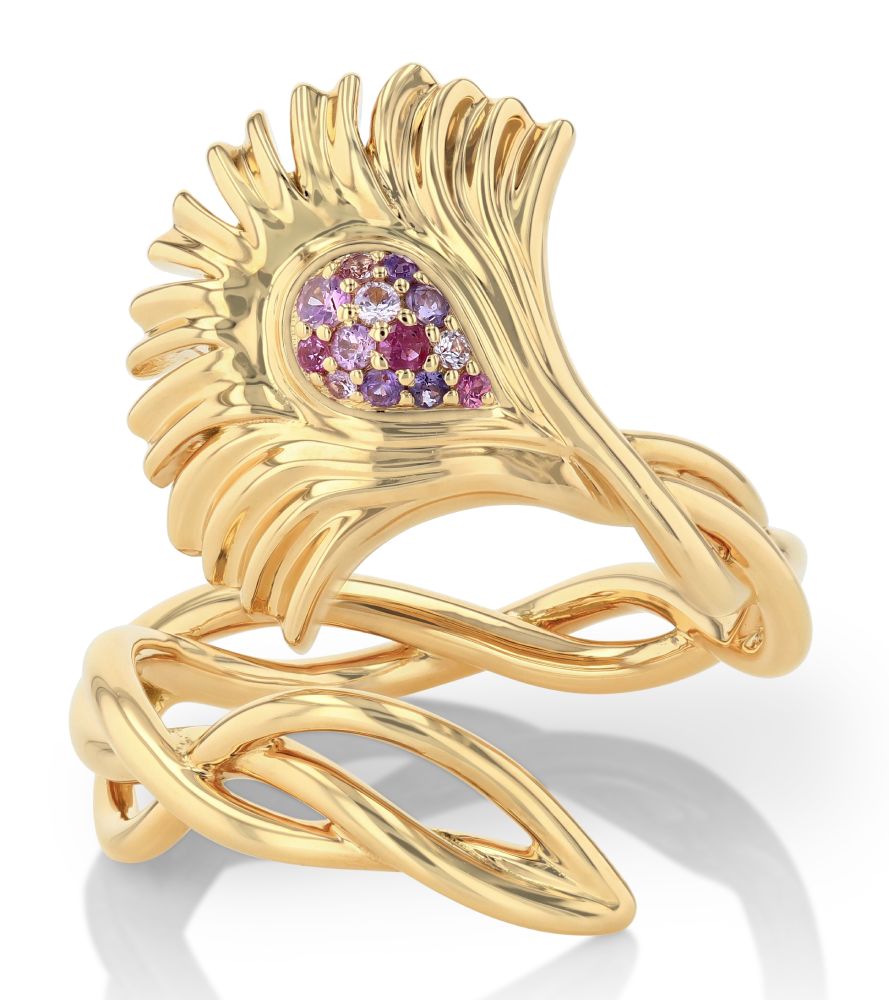 Tell us more about your masterpieces. Are these limited-edition pieces?
The masterpieces are wearable sculptures with a compelling narrative or message. Due to the scarcity of certain gemstone colours, my masterpieces are typically unique or available in limited editions.
What are the major inspirations that help you create your collections? What are the three things that often recur in your themes?
My goal is to create wearable works of art, as I believe that jewellery is an outlet for artistic expression. My sources of inspiration are diverse, ranging from nature to architecture, poetry, and culture. As I explore these various sources, I draw upon a range of emotions, both conscious and unconscious, to bring my designs to life. My jewellery-making process embodies themes of individuality, storytelling, artistic expression, and superior craftsmanship.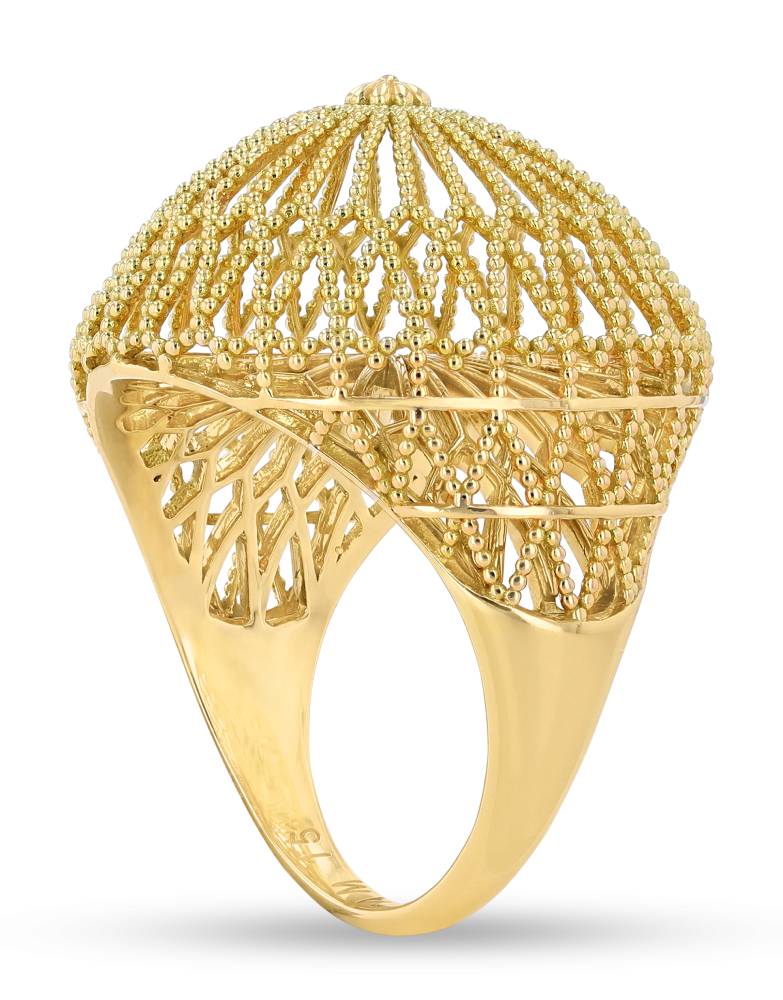 Do you have any favourite gemstones?
I have developed a passion for all natural stones due to their inherent beauty, colour, reflective properties, and ability to evoke emotions. I am particularly drawn to multi-coloured sapphires for their diverse range of hues and shades that imbue each piece with its own unique personality. Not only are multi-coloured sapphires durable, they also possess a magnificent lustre.
Additionally, I utilise yellow gold in my designs to convey a sense of luxury and historical significance, as yellow gold has long been a symbol of power and wealth, and its value and impact remain undiminished. However, I am now expanding my creative horizons by introducing silver jewellery as the metal allows me greater artistic freedom and the opportunity to explore new avenues of design.
What role does fashion play in your jewellery creations?  
Fashion and jewellery are interconnected, with each influencing the other in various ways, and ultimately allowing people to express their personal style.
Jewellery designers draw inspiration from fashion trends and incorporate them into their designs. On the other hand, jewellery can also influence fashion by accessorising an outfit, adding sophistication or edginess to the look. Certain trends such as layering necklaces or stacking bracelets can also influence the way people style their outfits.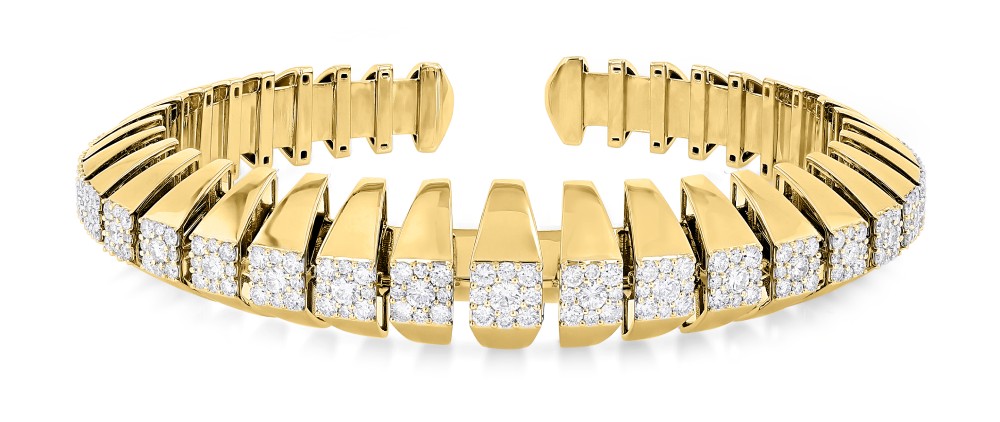 How many boutiques do you have across the globe?  
TOKTAM is a jewellery brand that originated in Dubai. Our focus is on exclusivity, and so, receive clients by appointment only at our atelier. In addition, we have a workshop situated in the Gold and Diamond Park in Dubai.
The growth of our brand has exceeded our expectations, and we envision expanding and establishing various branches in different countries in the future.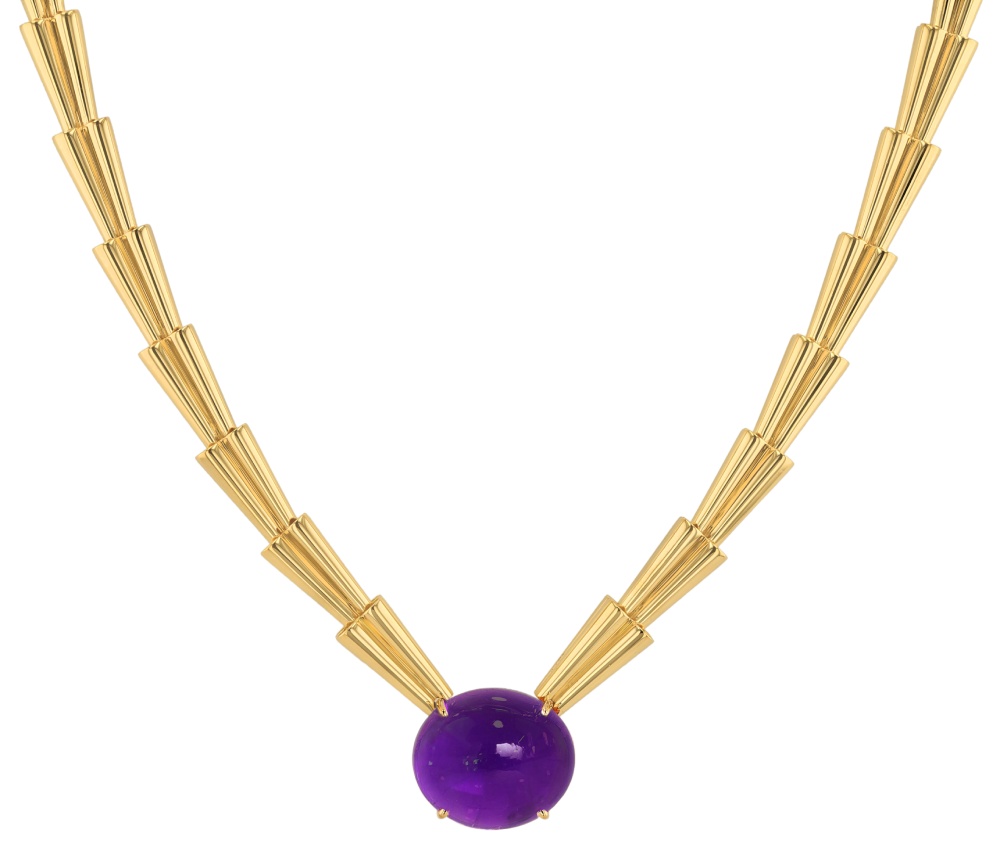 What is a day in the life of Toktam Shekarriz?
Every morning, I head to the atelier where I create new designs or meet with customers, who seek customised jewellery. After exchanging ideas and choice of gemstones and material, the design is finalised. Then I head to my favourite place, the workshop, which is where all the magic happens.
Here, I inspect the jewellery under progress to ensure proper articulation, finishing, and stone settings. I work alongside my CAD designer to create the customised pieces.
Despite the time and effort required, I truly love what I do. It's not just a job, but a passion. I am fortunate to work alongside a team of highly skilled artisans who make my work even more enjoyable.
Other than jewellery designing, what are the activities that help you unwind?
I love collecting gemstones or beads. During my visit to gem and mineral exhibitions, I often look for rare or beautiful gemstones or beads. I enjoy searching for unique stones to incorporate into my designs.
As I begin my design process by sketching out my ideas on paper, I enjoy drawing or sketching in my free time to develop my skills.
Travelling provides every jewellery designer with inspiration and new ideas. I visit museums, markets, and other cultural sites to learn about different styles and techniques.
Reading or watching documentaries about jewellery history and current trends.
I enjoy taking photographs of my designs or using photography to capture inspiration from my surroundings.
Gardening keeps me connected to nature and flowers and plants are a source of inspiration for me.