Bespoke jewellery brand Taylor & Hart has created a diamond-encrusted Haribo-inspired ring that you can *actually* propose with after being inundated with requests.
The ruby-red band includes 224 rubies and is topped with an 18-carat yellow gold basket of 40 diamonds and a 2.70-carat cabochon yellow sapphire to create the ultimate proposal ring for your childhood sweetheart.
You could buy over 1.2 million of the sweet Haribo treats for the cost of this ring, which could be yours for £25,000.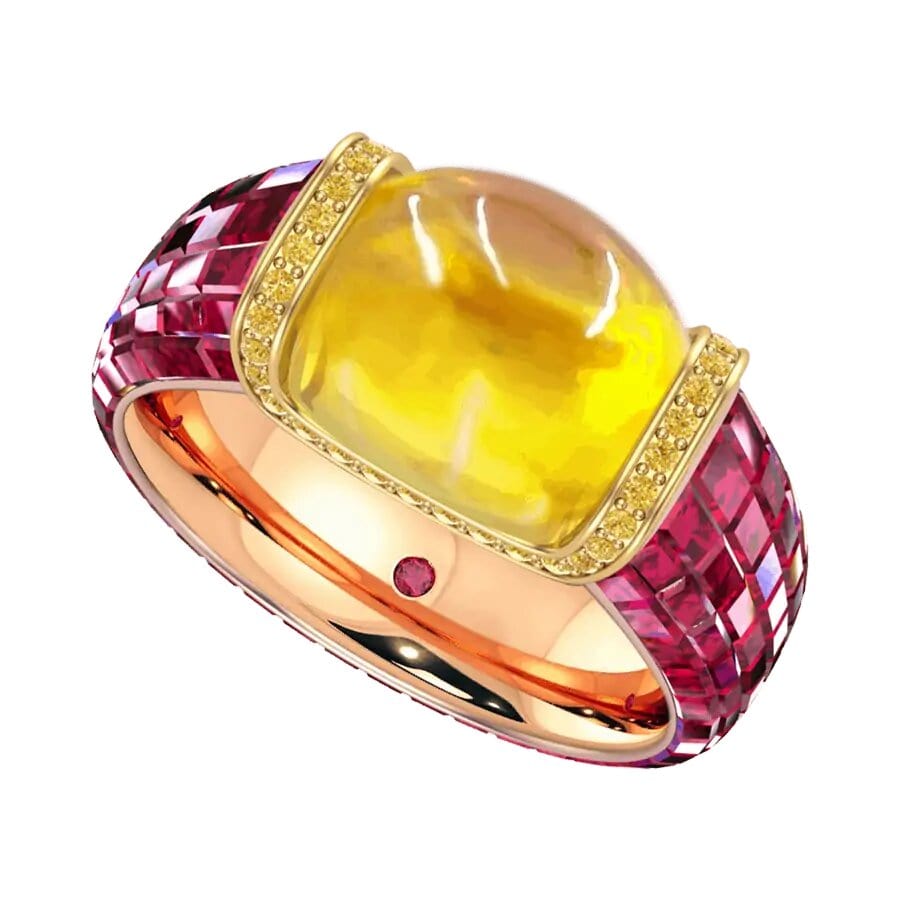 We've all used a jelly sweet ring to jokingly ask our friends to marry us when we were kids, haven't we? Inspired by childhood dreams of marriage and 'forever love', this Haribo-inspired ring features a vibrant red and yellow colour palette that harks back to an age of fun, play and being home in time for tea before the street lights come on.
Kate Earlam-Charnley, Design Director at Taylor & Hart said: "With Valentine's Day just around the corner, we thought it was the perfect time to bring this brand new design to life. Combining custom-cut rubies and a syrupy cabochon yellow sapphire, this ring is one of the most ambitious we've ever created and definitely one of the most original."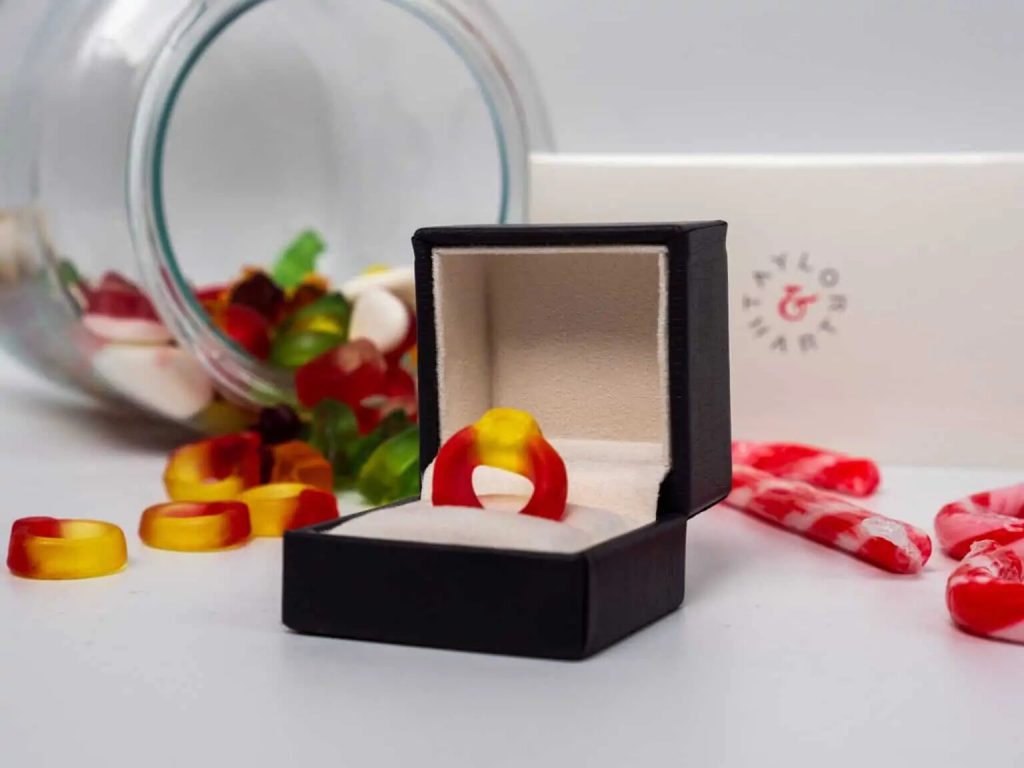 This article first appeared on Jewellery Outlook and is republished with permission:
https://jewelleryoutlook.com/uk-jeweller-creates-an-18-carat-diamond-encrusted-haribo-ring/