Abhi Solanki of Sangam Jewels N Gold LLP speaks about the special collections they have developed to cater to the southern region.
Tell us about your company and area of specialisation.
Our company is 100 years old, and we make all types of jewellery – however, our main thrust or specialisation is in developing lines of fancy, cutting-edge jewellery which is not widely available in the domestic market. That is our USP. Moreover, we pride ourselves in offering quality products and that's the testimonial of the trust that we enjoy among our clients.
What are your expectations for IIJS Tritiya 2023 as this is the first time GJEPC is holding a debut show in the South?
We expect a good response for IIJS Tritiya as Bengaluru has emerged as a hub for various industries and businesses, and due to its central location and excellent connectivity, the city provides easy accessibility to all the southern states. We are expecting customers from small towns of the South region as many don't come to Mumbai for their purchase.
Does your company already have a strong base in the South or are you planning to expand your network in the region.
Yes, we have a strong base in the South and we are planning to expand our network there.
Describe your current product line-up for the show, and how would you cater to the southern region?
We are launching many new collections for this show and upgrading all our existing designs. For the southern region we are mainly focusing on yellow gold fancy jewellery, and creating unique lines.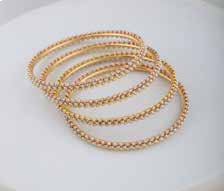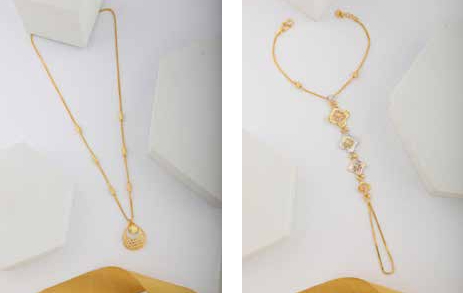 In terms of jewellery design, are your pieces big and bold, or more delicate and subtle, etc.?
In terms of jewellery designs, our pieces lean more towards minimalism, thus lending a more delicate and subtle look to the collections. As per the current trend, and skyrocketing gold prices, our customers are keen to stock up minimal jewellery.
How significant is the price of gold in determining your plans?
Gold price plays a significant role in manufacturing designs because we have to do the balancing act — create stylish deigns while maintaining the weight of the precious metal. At current price points, we try to offer light weight jewellery.
How do you foresee jewellery retail demand in India and overseas during the rest of the year?
We are positive that both the domestic as well as most of the global markets will grow at a good pace.