It is estimated that in India, 60% of sales are driven by the bridal segment. With the pandemic engulfing us in its shadow, the domestic market had shut down totally for a couple of months. As the lockdowns were gradually lifted in a phased manner across the states, jewellery sales started seeing some momentum. Unfortunately, the production capacity of jewellery manufacturers is contained at 60-70% due to the maintenance of safety protocols and an acute shortage of karigars, who fled to their hometowns during the pandemic.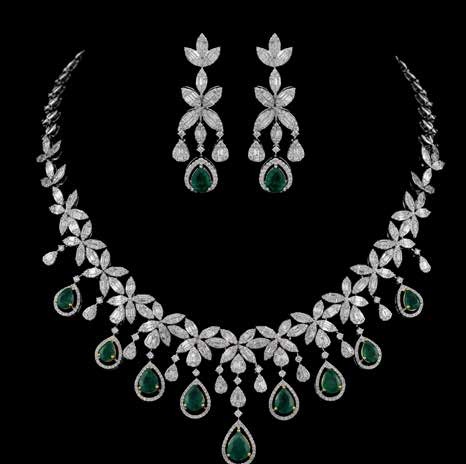 Weddings and celebratory functions were cancelled and so were gatherings and parties. Life began to return to near-normal when the imposed lockdowns were eased. Jewellery retailers in general have begun reporting sales since the last one and a half months. At IIJS Virtual, the bridal and the couture exhibitors have been very active in terms of sales. Bridal sets, bangles and bracelets, and earrings in diamonds and jadtar are in demand. Exhibitors are meeting new clients, who are not shying from placing orders for the upcoming wedding season. There is demand for big ticket sets, and the realisation about the growing acceptance of the online medium for selling luxury items is slowly sinking it among the pleasantly surprised exhibitors.
Dilip Dassani, Partner, Dassani Brothers, Mumbai, is enjoying the virtual experience. "The virtual format is less time- consuming and extremely productive with one-on-one meetings and no diversions."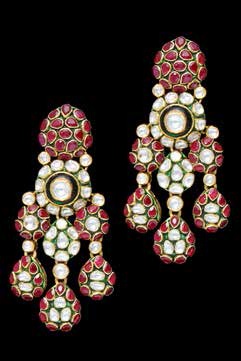 Dassani pointed out that when visitors select products and add them to their wish list, they easily come to know which categories or designs are getting more 'likes'. "This, in turn, is helping us to put in more efforts in a particular product segment." The most popular items are bridal necklaces (ranging from Rs. 8 – 12 lakh) with uncut polkis and gemstones. Dassani is pleased to receive new visitors from Guwahati, Chandigarh, Bangalore, and Chennai.
Hailing it as a superb initiative, Kayvan Taswala, Partner, Peacemoon Traders, Mumbai, noted that this show was helping them get new clientele from Qatar, Dubai and the remotest of regions in India. "Visitors had the time to browse through the displays of each exhibitor during the preview and the window shopping helped them zero in on the exhibitors they wanted to fix meetings with," says Taswala. Big, broad diamond-studded chokers, ranging from Rs.15-Rs.20 lakh were in demand. Bangles, flexible bracelets outfitted with diamonds up to Rs.5 lakh were preferred. "Sales conversions from new clients were unthinkable for us through the online platform. The show has exceeded our expectations."
Echoing these sentiments, Praveen Agarwal, Owner, Geeta Shyam Jewellers, Jaipur, added that IIJS Virtual was a pathbreaking initiative. Filtered visitor profiles, data, and the user-friendly site were some of the highlights of the show for Agarwal. The exhibitor observes that pent-up demand due to postponed weddings is driving sales in the bridal jewellery segment. Kundan-meena and polki sets embellished with Russian emeralds, pink tourmalines and pastel enamelling were selling well. "Some retailers, who had bought from us during the lifting of the lockdown, approached us again at the show to restock their inventory! This only indicates good tidings ahead for all of us."
Karan Garodia, Proprietor, Sanskriti Jewels, Mumbai, had held more than 20 meetings on the first three days. Garodia revealed that although their brand's strength lay in developing a range of earrings, they do make limited, but highend necklaces. "We have been getting multiple orders from across India for the heavy bridal neck pieces up to Rs. 15 lakh. According to the feedback from retailers, demand for budgeted party wear earrings and rings will pick up as we emerge from the pandemic. As of now, bridal sales are zooming."
Renowned for making exquisite jadtar bridal jewellery sets, Vikas Mehta, Proprietor, Achal Jewels, Jaipur, notes, "GJEPC has always helped us to move forward in adversities. Amidst the current situation, the virtual platform has motivated us to work harder and make the most of the opportunities offered by this show." Mehta states that the show has helped him connect with his regular buyers and learn more about the requirements. "Sales conversions will happen in time, but it is important to reconnect with everyone."
The show has pushed the industry out of inertia, according to Milan Chedda, owner, Tara Fine Jewels, Mumbai. He mentions that his one-off bridal sets ranging from Rs.8 to Rs. 15 lakh are in demand. "The sentiments are definitely upbeat!"