JEWELLERS FOR HOPE DINNER ON 8 AUGUST MARKS FIVE YEARS OF GIVING FOR GOOD – GJEPC'S CSR INITIATIVE CONTRIBUTES `1 CRORE EACH YEAR TO CHARITY
Corporate social responsibility is no longer defined by how much money a company contributes to charity, but by its overall involvement in activities that improve the quality of people's lives. The gems and jewellery export industry, a $40 billion business, employs over 5 million people directly, and sustains millions of dependents indirectly. The members of this mammoth trade have believed
in giving for good and for decades, have nurtured diamond workers in their respective processing units.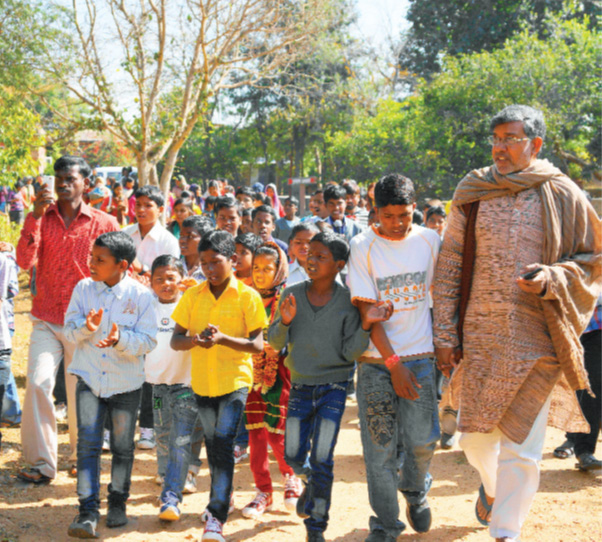 JEWELLERS FOR HOPE CONTRIBUTIONS SO FAR
Year
NGO
Amount
2014
Make a wish Foundation
Rs. 1 Crore
2016
Friends of Tribal Society
Swades
Rs. 50 Lakh each
2017
Nanhi Kali Foundation
Girl Rising
Make-A-Wish Foundation
Rs. 34 Lakh
Rs. 33 Lakh
Rs. 33 Lakh
2018
Voluntry Action Association/Bachpan Bachao Andolan
Giants Welfare Internationhal
Bhagwan Mahaveer Viklang Sahayata Samiti or Jaipur Foot
Rs. 30 Lakh
Rs. 30 Lakh
Rs. 30 Lakh
The Jewellers for Hope (JFH) is the CSR arm of the GJEPC, and each year since its inception in 2014, the organization has donated a total of `1 crore to one or more NGOs or charities doing sterling work in supporting the underprivileged. Several of these organizations work to alleviate the suffering of, or impart dignity to, affected women or children.
WORKING FOR THE WORKFORCE: GJEPC'S EMPLOYEE WELFARE INITIATIVES
THE WELFARE of workers is one of the ultimate aims of the gems and jewellery industry, more so since most such workers in India work in an unorganized manner. The GJEPC has been working to propagate the 17 sustainable development goals of the United Nations in the trade. Some of their
PARICHAY CARD
The primary objective of the GJEPC's Parichay Card initiative is to create a verified and exhaustive database for gems and jewellery workers. Enrolment will be through registered gems and jewellery associations. This database will help them with employment opportunities, access to financial support from financial institutions and better healthcare services through GJEPC's Swasthya Kosh. It was officially launched on 1 March 2019. Fifteen associations from all over India have already enrolled and 1 lakh cards are being issued. The GJEPC is aiming to issue 2 million cards by year-end and plans to issue 5 million cards in total to cover the entire workforce of the industry.
SWASTHYA RATNA
The GJEPC has initiated a Group Mediclaim scheme to provide health insurance at subsidized rates to the entire workforce of the industry. This scheme, launched in 2015 and named Swasthya Ratna, allows all GJEPC member companies to enrol their employees and their families. GJEPC operates and promotes the scheme, which is available all across India, and also contributes a percentage of the premium as an additional benefit. Through this project, 4.7 lakh lives have been covered as of May 2019 and claims of over Rs. 100 crore have been disbursed.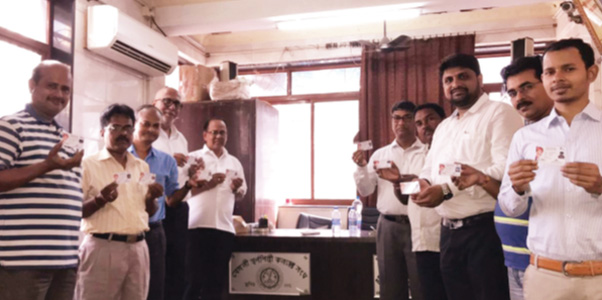 SWASTHYA KOSH
The GJEPC offers a specially designed and highly subsidized health insurance policy to all Parichay Card holders. The card holders need to pay only 25 per cent of the premium; the remaining 75 per cent premium is paid out from a fund created by the GJEPC and named the 'Swasthya Kosh'. GJEPC has contributed Rs. 3 crore to launch the fund. It will approach the industry and the government to contribute to the fund as well. The estimate is that Rs. 500 crore is the amount required to cover the entire workforce of the industry.