Ukraine-based jewellery maestro Stanislav Drokin's work exudes raw strength and splendour wrapped in a medley of metals. The multitalented and self-taught jewellery artist is also a master engraver, a master gem and diamond specialist, and a metalsmith par excellence!
The recent ongoing retrospective "Stanislav Drokin – The Author's DNA" at the Museum of Historical Treasures of Ukraine is a testament to his august body of work.
In this exclusive interview with Solitaire International, Stanislav Drokin talks about how he stumbled upon the ancient Indian Ganga-Jamuna casting technique during his research on developing hybrid casting. Today, most of his creations come to life using this method … which he keeps improvising as he goes along.
Some years ago, I had asked him if jewellery designing could be taught, and he had replied, "A person can be taught and provided with all the necessary knowledge and experience, but the way he is able to use it further, depends only on him! You need to create your own original compositions."
Ukranian jewellery maestro Stanislav Drokin's journey began as an engraver. In a quest to earn some pocket money during summer vacations, Stanislav began working in a radio electronics factory. He was drawn to a group of specialists at the shop floor manufacturing stamps and moulds and especially, to a small engraving area where experts made hand marks and symbols in brass used for labelling radio components.
Fascinated by the engravers' precision and patience, young Stanislav decided to stay on and learn the job of the metalworker and engraver. Once he transitioned from being an apprentice to a master, he began to make jewellery in his spare hours. Stanislav later worked as a jewellery designer in a private firm where he made master models in brass to produce fashion jewellery. He notes, "The profession of an engraver is closely linked with the precision and mastery required of a jeweller or a watchmaker."
In 1994, he launched "S.D.", a jewellery atelier that made bespoke pieces.
Here's more from the maestro himself:
Yours is an incredible journey marked by winning numerous awards, including Solidscape 2014 Baselworld Design Competition, Gold Award (Basel, Switzerland); 2020 Saul Bell Design Award Competition and Artistar Awards, 2018… the list is way too long… Has winning now become a habit for you? Tell us about how this exhibition or retrospective based solely on your works came about.
You are right! This is an incredible, difficult path that I have been walking since 1983! It has been full of ups and downs, gyres and currents, bad weather and a clear sky.
I am surrounded by the beauty and perfection of nature, as well as the wisdom and support of friends and relatives!
Receiving awards is not a habit, but the result of many years of work – for which one can get feedback from professional experts, members of the jury, and get noticed in international professional circles and media.
The curator of this exhibition is Iryna Udovychenko, Senior Researcher of the department "History of Jewellery Art of Ukraine", Museum of Historical Treasures of Ukraine (a branch of the National Museum of History of Ukraine), invited me to participate in the exhibition.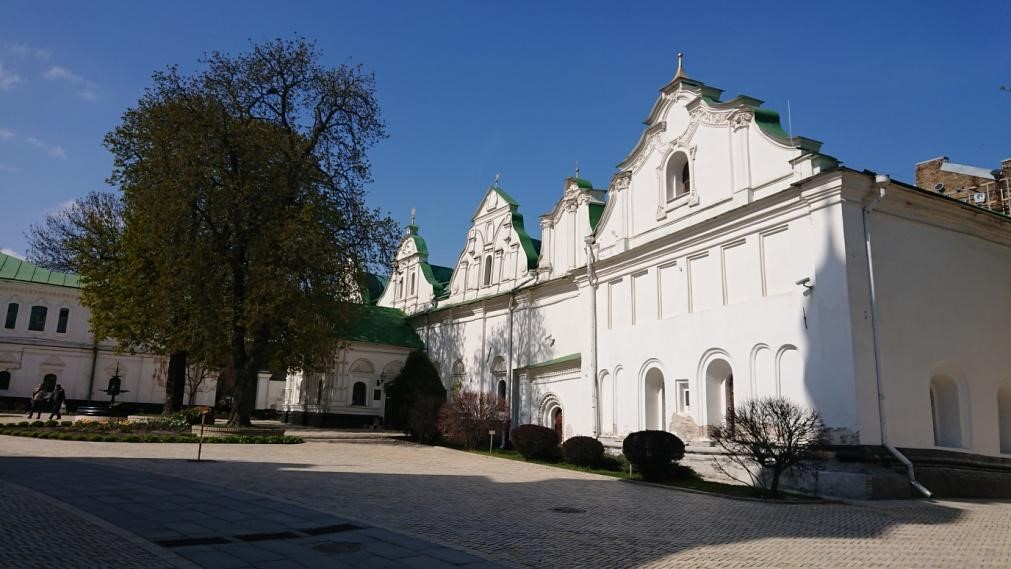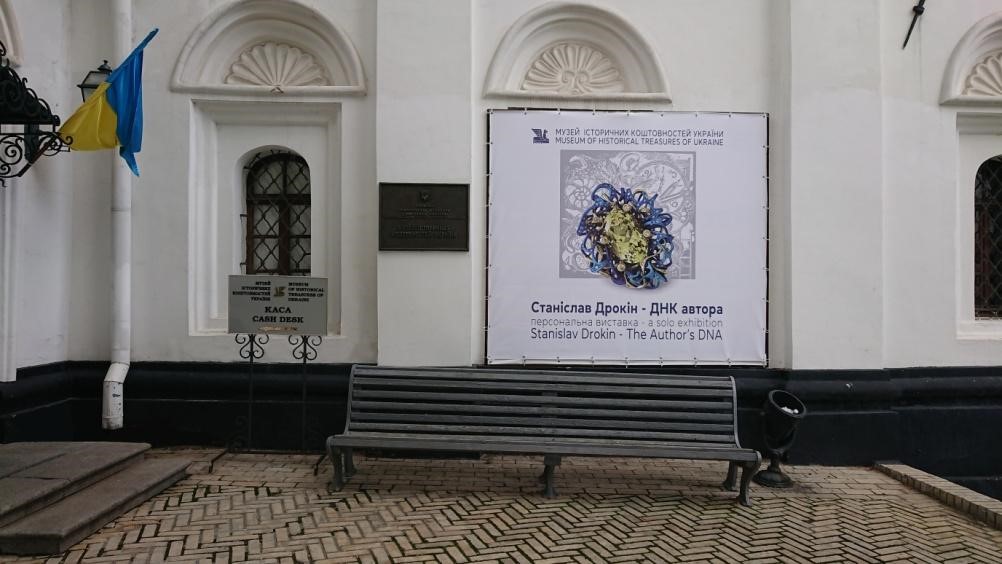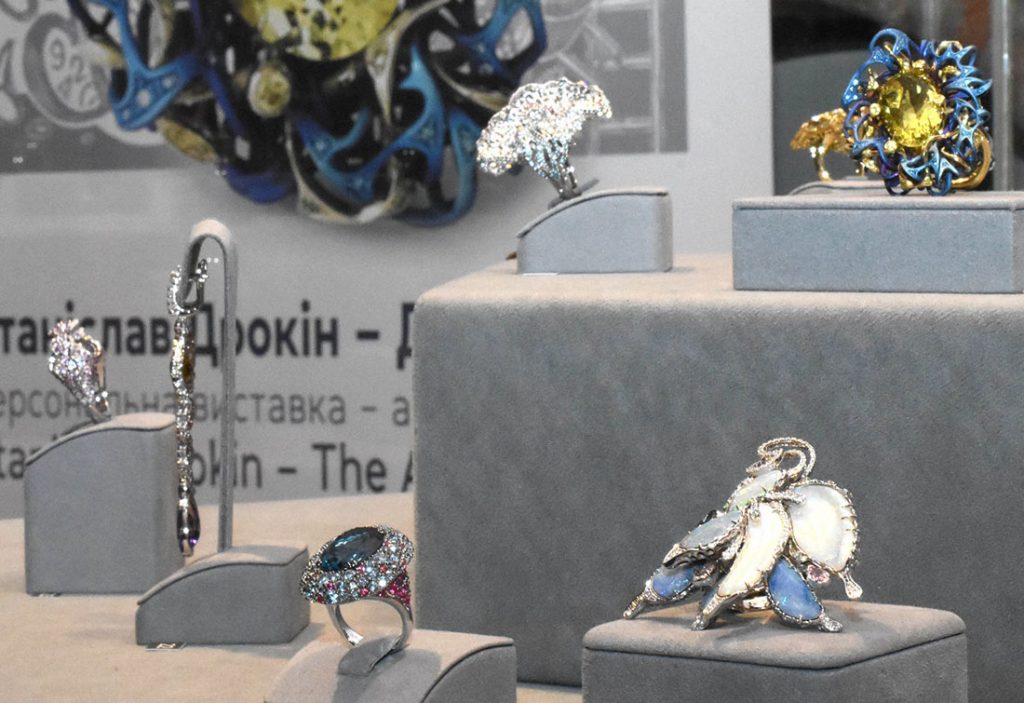 In its anniversary year, the museum is highlighting not only the artifacts of antiquity, but also jewellery by modern artists, whose creative DNA contains hereditary information and a development programme for future generations. Thus, I was fortunate enough to present contemporary designer jewellery at this memorable time.
Of late, you have been using a hybrid casting – similar to bimetallic casting of ancient India called 'Ganga-Jumna'. How did you come to re-discover it and what made you adopt this technique?
In the summer of 2014, I was lucky to visit with friends the stunning Buddha Museum, which is located in Traben-Trarbach, Germany. Situated on the banks of the Mosel River, it houses countless ancient statues of Buddha from different countries made from different materials
During that visit, I did not pay attention to the production techniques, but I was seized by the atmosphere of the place, its energy and serenity.
That emotion and experience stayed with me, and perhaps, triggered me into action. Later, I suddenly had the idea to experiment with hybrid casting. The first experiment was successful – the Biaurium ring "Hybrid casting # 1: Lunar path", 2016.
Of course, many artists conducted similar experiments, but I think that due to the complexity of the process and the large amount of time required, this technique did not develop. The method of double casting Ganga-Jumna cannot be repeated using modern technologies.
I have realised that many life circumstances are not accidental, and some of them have had a great influence on my further creative path.
Could you elaborate a little more about the technique?
While preparing for the competition in Milan and having created the Biaurium ring "Hybrid casting # 2: Carménère", 2017,
I wrote a post about this technique on Facebook to a group of British jewellers and attached a photo of the process.
A colleague from the US sent me a copy of a page from the book Untracht O. Jewelry Concepts and Technology, which briefly describes a similar method. I'm reproducing it for your readers here:
"This technique has been used in India for hundreds of years in the manufacture of cast copper or bronze images of deities which are then decorated with elaborate ornaments in brass made in a second lost wax casting on the first. It is called Ganga-Jumna decoration, named after the blending of the muddy (gold) waters of the Ganges River at its confluence with the blue (silver) waters of the Jumna River at Prayag, a place of great sacredness to Hindus. The term was broadened to include any object in which one metal decorates another by casting or inlay. Today, this method might be termed bi-metal casting."
Later, while researching further, I learned that the Ganga-Jumna method is used in different regions across India and is called bidri, koftagiri, zarnishan and tarkashi. I also found information about the use of a similar method by the Scythians on the territory of Ukraine and in ancient China. I want to note that I have not found examples of jewellery-making in antiquity by this method. Mostly these were cult objects, elements of edged weapons and household items such as dishes.
How difficult was it to make jewellery adopting this method?
It was not difficult, but on the contrary it was very interesting. I have a lot of experience and knowledge in the field of casting and a good technical base.
The main features of my signature pieces created by the method of double or hybrid casting are: the metal, cast a second time, is a cast part of the first one; the metal, cast a second time, is not a cast part of the first metal; the metals are independent, three-dimensional elements of the artistic composition of the piece.
Due to the obvious differences in the creation of the jewellery by common methods from bimetallic casting, I introduced and began to use the following terms: hybrid casting, double casting, metal on metal casting, and metal into metal casting (it is the casting of the missing part of the piece by the method of molten wax into a crucible, with a metal part (parts) of the piece formed in it, as a result of which a solid product consisting of two or more parts of different metals and alloys is cast).
For further division of bimetallic casting by types of different metals and (or) alloys, I introduced and began to use names consisting of the first three letters of the names of the main chemical elements and the Latin suffix: Titargium (titanium, silver); Titaurium (titanium, gold); Titargaurium (titanium, silver, gold); Cupargium (copper, silver); Cupaurium (copper, gold); Cupargaurium (copper, silver, gold); Argaurium (silver, gold); when gold of different alloys and colours is used (Auraurium, Biaurium).
How long does it take you to produce a one-off piece since each bejewelled creation is so intricate with complex structures?
The simplest Titargium ring (titanium, silver) takes about five days. More complex, such as Titaurium ring "Galaxy" and Titaurium ring "Nest" takes me between one and four months. Ring "Transformation" and "Decuman Wave" (my technique of sequential casting) from four to seven months.
Your love for gemstones is well known. Which are your favourites though?
I love all natural gemstones, especially those that have something unique. Australian opals occupy a special place among them. I prefer to work with stones from trusted, reliable sources – cutting houses with centuries of tradition, most of which are located in the small town of Idar-Oberstein. For example, in the centre of this city there is a cutting company owned by my friend Constantin Wild – he represents the tenth generation of the Wild gem dynasty and runs Constantin Wild GmbH & Co. KG.
Your creations feature a lot of finishes, alloys, etc … Do you experiment with it all the time? Tell us about one or two of your creations that have stayed with you …
Yes, I pay a lot of attention to details, quality of finishing, constantly experimenting with shapes and combinations.
As an example, I will cite two works created in the author's technique of titanium casting and hybrid (double) casting, created completely manually, without soldering and welding.
Titaurium ring "Nest" is a one-of-a-kind piece crafted with 18-karat yellow gold and оxidised titanium, quartz, coloured diamonds, and coloured sapphires.
The ring is inspired by the thought that we cannot choose our homeland, but we are always striving to explore the world, to share our culture and art. Artists from certain countries cannot move freely unlike birds for which there are no borders. I believe that artists are ambassadors, chosen by fate, carrying their creations and culture of their people to the world. There should be no limits for art!
My other creation, the Cupaurium pendant "Inheritance and Variability", is made of 18-karat pink gold, patinated bronze, pink sapphires, and blue diamonds. (2019).
The pendant is the result of how our actions are often influenced by our environment, inheritance, and awareness. People kill each other because of religions, the desire for power and domination on the Earth. Rivers and forests with their rich flora and fauna disappear; the World Ocean and earth's atmosphere are polluted. One of the reasons for this is our DNA and its main functions – inheritance and variability. Let's change the world, starting with ourselves and our DNA, by passing on love and harmony, peace and equality, decency and openness, kindness and mercy to the future generations!
As you may have noticed, while looking at these two pieces, the main thing in modern jewellery art is not the form, the technique of execution or the materials used. Instead the creative concept, social function and the author's message are important.
Are all your pieces handcrafted? Or do you also employ modern techniques to make a piece?
Not all jewellery is created entirely by hand. I also use modern techniques followed by manual finishing, as well as a combined technique using a hot needle on a wax part created with a 3D printer. These pieces are created in a single copy or, rarely, in a limited edition. The variety in the choice of materials and ways of translating ideas into materials are of great importance to me, as they expand my capabilities and knowledge.
What inspires you to make jewellery?
Love for nature, the desire to convey my emotions, expressing them in small-scale sculptures in the form of jewellery.
Did you have any mentors?
I received the best advice while I was studying in Germany in 1999 from André Enskat, who would later become my friend and mentor. After I showed him photographs of my jewellery in the classical style, he told me that I have got to find my own creative way and not focus on imitating the styles of the past. This radically influenced my further worldview and creative work.
The yellow and white gold Transformation ring is made with Sequential casting. This one-off piece is set with opals, spinels, diamonds and garnets. The artist says, "Walking through the garden, we are happy to see the colourful flowers …  Even a caterpillar becomes a beautiful butterfly in order to be like a flower and enjoy its nectar. Nature in all its diversity and contradiction is perfect!"
Your creations are distinct and singular … which global markets are most receptive to this kind of avant-garde jewellery?
Thank you so much! The uniqueness of my designer jewellery lies in the difficulty of repeating them, and not in expensive stones. Unfortunately, it is mainly large world names and companies that have the appropriate resources that can afford to create designer jewellery for world markets. It is difficult for me to do this without having large resources, so I simultaneously develop for two categories: Haute Joaillerie and Contemporary fine jewellery. Avant-garde jewellery is prized by collectors seeking to showcase their individuality.
Before Covid-19, I was successfully represented at the Karry Gallery in Paris and at the Karry Berreby stands in PAD London, PAD Monaco and PAD Paris.
In 2019, I specially created jewellery designs for Csarite company at the September Hong Kong Jewellery & Gem Fair. My designs were also featured in the book "Black Opal – Only from Australia", Imagem Editions. It was an honour to see my jewellery pieces published alongside the likes of Chaumet, Cartier, Van Cleef & Arpels, Chopard, Tiffany & Co., Boucheron, and Piaget.
Do you like the works of any other artists?
Yes, among designers they are Gilbert Albert, Joel Arthur Rosenthal (JAR), Otto Jakob, and André Enskat; among brands, my most favourite is Hemmerle.
Do you follow Indian jewellery designers?
India is the most mysterious country for me with centuries' old culture and jewellery history. It is a centre for the cutting world's gemstones. I dream of visiting India to get acquainted with its culture, jewellery art and contemporary authors. My favourite Indian designer is Neha Dani.
What advice would you give to budding jewellery designers?
Gain knowledge in fine arts, gemmology, and materials science. Do not be lazy to work with your hands and study 3D computer programmes at the same time. You have an advantage over the masters of the past – access to any information. Now comes the time of post-industrialisation, the time of innovation, creativity and individuality. In this regard, modern jewellery art is acquiring new functions: informational, communicative, social and environmental ones.
The contemporary author should bring to the world beauty, harmony and a unique vision.
If you weren't a designer, what would you be?
I don't consider myself to be only a designer. I am an artist-jeweller, designer, gemmologist, engraver, and expert in the assessment of cultural values — a person who is self-made. Whatever I may have been, I would still have been close to art and gemstones!
Anything else you may wish to add.
Jewellery is a form of art where, as in other forms of art, the boundaries of perception expand. Contemporary jewellery art, like the world itself, is multipolar with the borders of styles vanishing as well. This leads to an idea that a designer's jewellery should not be tied to time!
In my opinion, the time has arrived, when individuality, uniqueness and creativity occupies a special place in culture, art, and jewellery.