Ashwini Oza, Chief Designer and Co-Founder of Arnav, a two-decade old jewellery design boutique recognised early on the need to capitalise on repurposing heritage jewellery, manufacturing one-off pieces to cater to the individual taste of each and every client. The brand recently started an online multi-brand store by roping in off-beat jewellery designers who effortlessly blend traditional vocabulary with contemporary aesthetic. Ashwini shares her views in an exclusive interview with Solitaire International.
How and when did you start your journey into the field of jewellery?
We started our journey into jewellery when we were expecting our son in 2001. We founded the brand in late 2001 and incorporated it in early 2002. The brand is named after our son Arnav.
Tell us more about the Arnav brand. When was it founded and how has it expanded over the years?
We envisioned Arnav to be a design-centric jewellery studio, where our mantra was to cater to the client's expression and desire to own a one-of-a-kind piece.
We wanted every client to feel special and wear jewellery that was as unique as her personality.
We are proud to say that each of our clients has become a member of our extended family and have placed their trust in us, which is invaluable. These clients are now encouraging their children to get their jewellery designed by us, hence continuing the deep emotional relationship that we've established over the past two decades.
Jewel Box by Arnav is all about silver jewellery available across various price points. When did you start it?
We started Jewel Box by Arnav in December 2019, as a curated platform of handcrafted and unique designer jewellery from across India. We want to showcase the rich heritage and impeccable workmanship of the country to the young Indian with a global outlook. We have not restricted ourselves to only silver; we have jewellery in gold, diamonds, silver, brass, wood, beads, etc. The starting price point is from Rs.2,000 onwards.
Jewel Box is a multi-brand store. Tell us about the idea of promoting other brands under your brand … What does it require to qualify being sold under Arnav?
Yes, Jewel Box by Arnav is a multi-brand jewellery store. Any jewellery designer or brand that has its roots in India and reflects the Indian soul is welcome to be a part of Jewel Box by Arnav.
Arnav was among the first brands that began repurposing jewellery for clients. Tell us more about it.
Jewellery is very deeply linked to universal emotions – be it celebration of milestones or important events in one's life.
Jewellery also is passed on from one generation to the next and usually outlives the owner – therefore, it carries a lot of sentimental value, and it is not just about the piece's antique value and heritage craftsmanship.
However, today's lifestyle has made the jewellery wearability impractical to the inheritor, thereby making the piece redundant and locked up in treasure chests; and many a times, it's sold or melted for its intrinsic value.
We understood this very early on and hence started to repurpose jewellery for its owners, so that the emotional appeal stays intact without compromising on its antique value. The reconfigured pieces with a contemporary slant help the owner wear the piece/s frequently … We help them make a practical choice that is suitable to today's lifestyle without losing its heritage status.
Arnav makes traditional and modern gold and silver jewellery. Is all of it manufactured in-house? What is the USP of the Arnav brand?
Over the past two decades, we, at Arnav, have developed a deep understanding of how to blend traditional with modern elements, thereby making culture, tradition, heritage and history a relevant part of today's lifestyle.
The USP of Arnav Design Studio that we have followed from day one is that every jewellery we design must be exclusive and reflect the wearer's personality.
Some of our jewellery is made with outsourced components and worked in-house to make a unique assemblage of motifs, but majority of our jewellery is made in-house so that we have complete control over the quality and finish.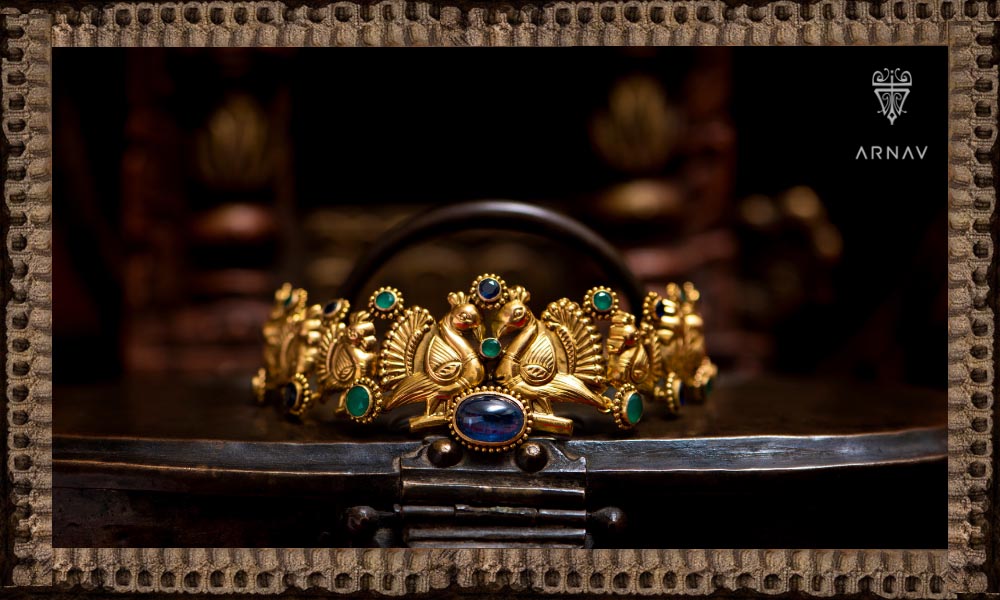 How did the pandemic impact your business?
During the initial period of the pandemic in 2019/2020 we were affected badly as clients couldn't visit us personally.
Today, we have changed the entire interaction … We have updated our buying process and adopted the hybrid online and offline model. Hence, we are back to normal business.
What are the current buying trends among your customers?
Currently, practicality rules! Bridal jewellery, especially, is becoming less ostentatious and elaborate as the events have become more intimate. We are also noticing our clients have started to indulge in gemstone-studded jewellery, with very modernist expressions.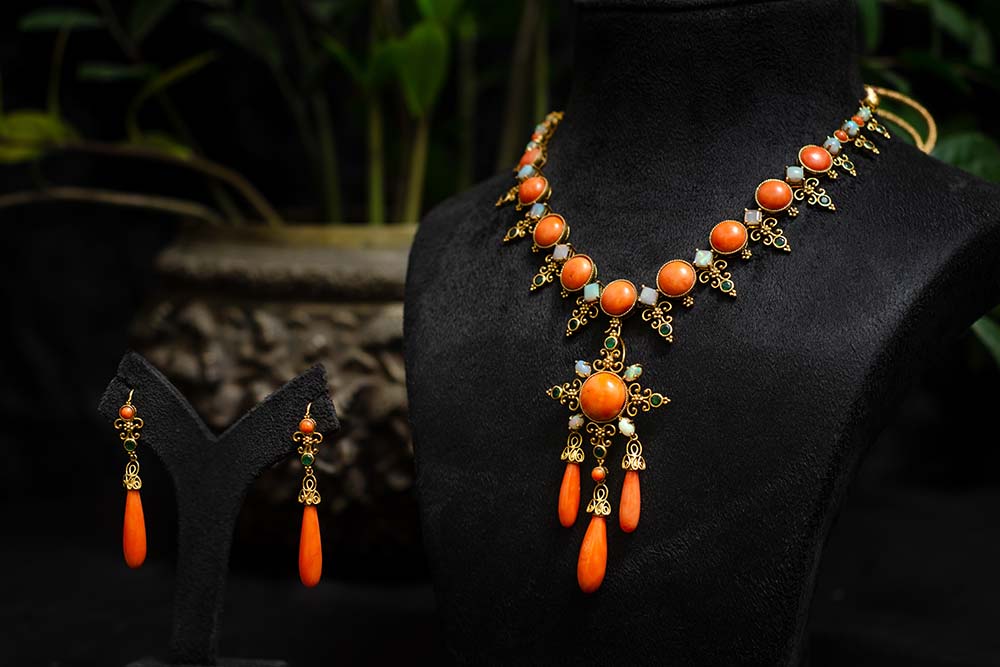 Have sales picked up in Q4 of 2021? If yes, which categories of jewellery are moving well?
Sales have come back to normal, and we notice that antique & coloured gemstone jewellery is moving well.
Your forecast for the rest of the year?
We anticipate that the year will pan out well … It will be business as usual. There may be minor hiccups due to the peaking of covid-related cases.
We feel that lightweight and practical jewellery will be well accepted.
Anything else you may wish to add?
We believe that the jewellery industry will see a lot of action and transformation when it comes to design, workmanship, quality and the buying experience. So, customers can expect much better service and innovation in design.
We also feel that the younger audience will gradually move to lower caratage of gold and won't mind buying 9- and 14-karat jewellery. It's time for innovative jewellers to experiment with fancy coloured diamonds as they are becoming more acceptable to the audience of today.