Nidhi Garodia, Creative Director, Sanskriti Jewels, reveals about her latest collection Colour Me Happy that has been launched at IIJS Premiere.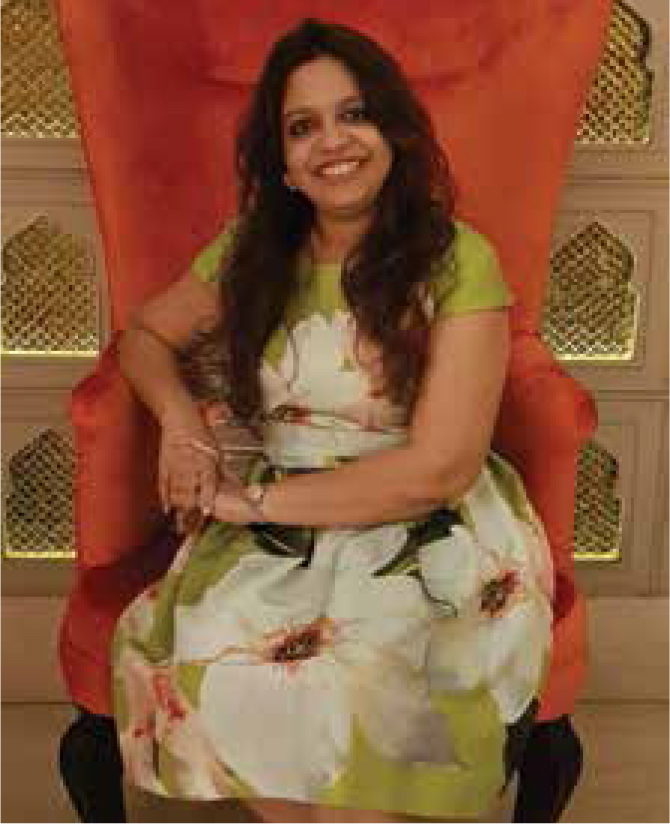 Tell us about the concept behind Colour Me Happy.
As the name suggests, more than a concept, Colour Me Happy is a feeling… The feeling that I get when I look at the beauty of the colour stones as I begin to paint the canvas of jewellery in my mind. It's nothing but sheer happiness! I wanted to share this emotion with my patrons, imagining the smile that brightens their faces as they adorn our jewels – We feel we "Coloured them Happy"
How long did it take you to from concept to creation for this line?
It took us five to six months from conceptualisation, designing, finding the right colours, trial and errors to the final creation. A feeling is not easy to replicate!
Which are the gemstones that you have used in this collection?
Several gemstones have been used in this new collection including Burmese tourmalines, tanzanite, rubies, morganites, Russian, Zambian and Colombian emeralds, Ethiopian and Australian Opals, yellow diamond briolettes, pink and blue sapphires.
What sets this collection apart is the extra effort we put in to get customised Zambian emerald pipes, specially carved tourmalines, morganites, tanzanite and Russian emeralds.
Who is the target audience for this collection?
Anyone who celebrates a piece of art … anyone who would like to be coloured happy!
What does the range consist of in terms of categories?
Name it, and we have it – rings, bracelets, watches, earrings, studs, hoops, chand baalis, jhumkas, chandeliers, pendant and necklace sets.
What's the price range at the retail level?
We cover a wide range from light party wear to bridal, and the jewellery ranges from anywhere between Rs. 1 lakh and Rs. 25 lakh.
What are your expectations from the first physical IIJS show after the pandemic?
IIJS is the epitome of trade shows in India … It is the biggest platform for our industry. More than a show it's an opportunity for designer manufacturers like us to present our creativity to the world.
There is a huge excitement about the first physical IIJS after the pandemic and we are looking forward to it with full preparations to satisfy our patrons.