Los Angeles-based jewellery designer Rosa Van Parys aims to push the limits of jewellery design.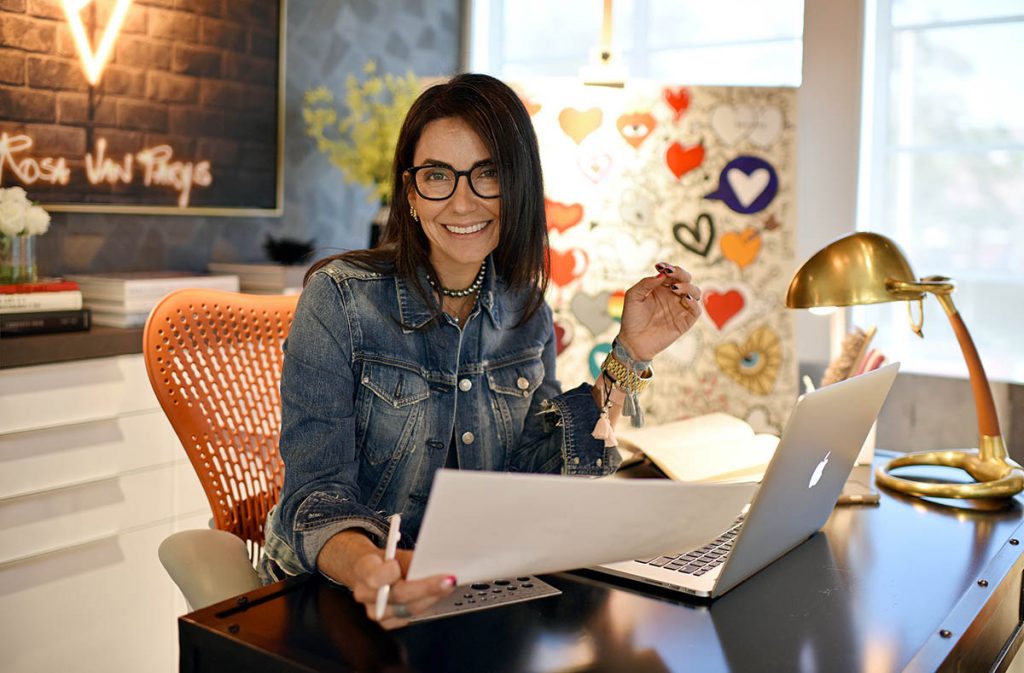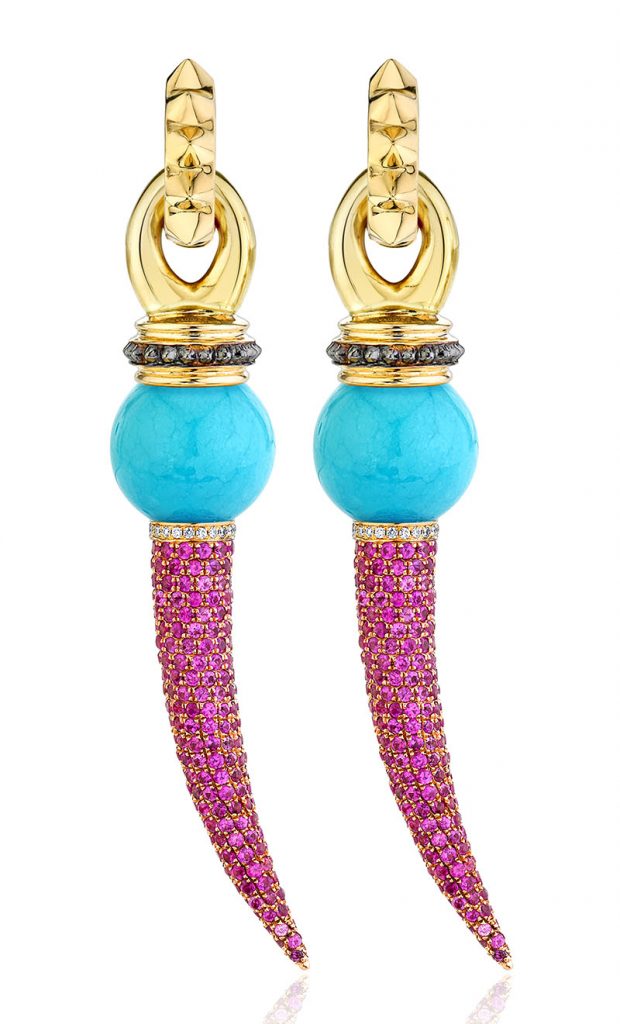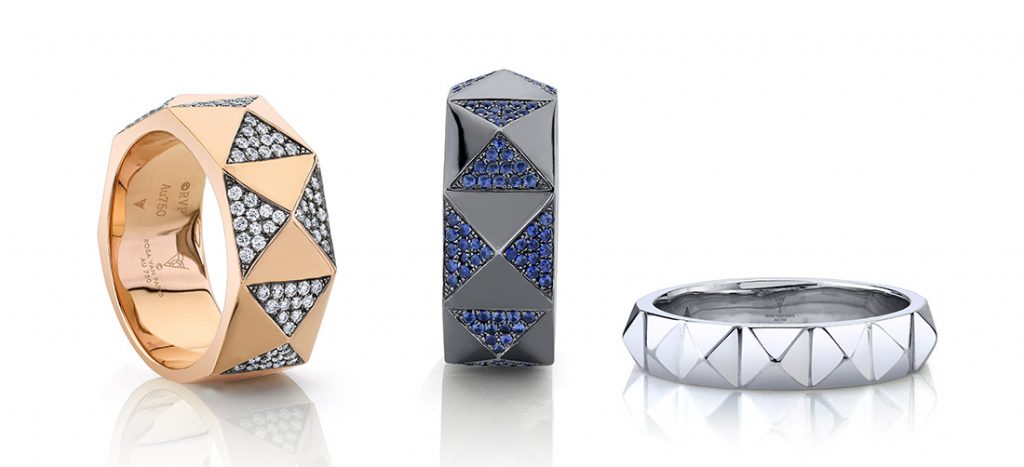 When jewellery meets architecture, it takes on unmistakable bold forms. As an architect and interior designer who loves fine materials and beautiful finishes, Rosa Van Parys gravitated, quite easily, towards jewellery. "I started designing my own jewellery over 10 years ago – and I only wanted to wear things that I designed." This, says the founder of Rosa Van Parys Jewelry, was fuelled by the desire to express herself through her own pieces.
Co-founder and Principal Designer of Los Angeles-based Van Parys Architecture + Design, Rosa launched the firm with husband Michael in 2013. The duo, along with their team, work on incredible projects such as "home dreams," while getting involved from architecture, interior design, to the selection of all finishes and materials, custom furniture and art. "We call our studio "Space to Create" and my brain is always thinking about the next thing to create," adds Rosa, who went to Harvard – her "dream school and ultimate achievement" – to do her second Master's in Design at the Graduate School of Design.
Here's how her jewellery career kicked off: Rosa often designed necklaces and rings and would sell a handful of the pieces to her architecture and design clients. "People would ask me where I bought my pieces and told them I made them; and although I had sworn that I didn't want this creative outlet to become a business, it did become a formal business in December 2017."

Rosa's accomplishments with jewellery haven't gone unnoticed although she has been in business just a little over three years. Last year, she snapped up the American Gem Trade Association's (AGTA) Spectrum Awards for 'Best Use of Color' followed it up with the Cultured Pearl Association of America (CPAA) 11th Annual International Pearl Design Competition prizes for Visionary Style and Popularity Awards.

She has been quite busy during the pandemic: Rosa expanded and completed her Hoop Hoop Hurray collection of pearl and turquoise hoops in all sizes. "I also launched the Infinity collection that features slight pyramids, with facets embellished with diamonds or precious gems, reflecting the light beautifully," she adds. Very recently, yet another creation with an edgy resonance – a pair of mismatch Pearl Dagger earrings – won the designer the 1st place at the 'JCK Jewelers Choice Awards' by retailers vote as well as the 1st place by the editors' votes in the 'Pearl Jewelry over $2,500' category – the new iteration is embellished with Tahitian and Golden South Sea pearls paired with Akoya pearls.
How would you describe your design philosophy?
My design aesthetic is 'Elegance with an Edge,' with a specific architectural design influence that is driven by these principles: symmetry, balance and composition … And, of course, colour; it is a great influence in my designs and I aim to inject as much colour as I can into most of my pieces, through a delicate pavé of coloured precious stones. I design pieces that are elegant yet edgy, girly yet bold and that can go from casual to evening wear. I aim to push the limits of pearl jewellery design, and explore concepts that are unexpected, and aim to provoke a reaction. I aim to have my own voice in the fine jewellery world and aim to merge two design mottos: 'Elegance with and Edge' and 'The Architecture of Fine
Jewellery.'
Where is your jewellery made?
My pieces are made in Hong Kong and assembled in Los Angeles. I really love the craftsmanship of the setters at our factory and the incredible attention to detail they give to my pieces. We handpick the diamond sand-colour stones here in L.A. to maintain the consistency of our quality.
What are the RVP best-sellers?
My best-seller pieces are the Pearl Dagger pendants where I juxtapose a very detailed dagger. I have about 10 different dagger designs, and I find this design language true to my point of view and giving fine pearl jewellery a new edge. These daggers are also made with other precious stones such as AAA turquoise and other geometric shapes in a delicate pavé of gems or diamonds. These interchangeable pendants and necklaces are attractive because there are so many combination options and makes the investment of fine jewellery worthy.
Which new pieces have you been working on?
Varied interpretations for my Daggers designs combined with pearls and turquoise are among some of the newest pieces that I've worked on; this year, at the Couture Show, in Las Vegas, I will unveil a collection for men that I have been working on since the end of 2019; some of the pieces are also part of my Infinity collection.