In the words of Steve Jobs, "Innovation is the ability to see change as an opportunity – not a threat". As the industry continues to navigate this tumultuous period of uncertainty, staying limber, embracing technology, and exploring various online solutions has become necessary. Richa Goyal Sikri explores the various digital platforms that have sprung up recently to keep businesses running.
Our lives since the global pandemic have been about webinars, online courses, photography, videography, zoom consultations and more. 2020 pressed the accelerator on what we used to call 'emerging trends', driving us (without brakes) towards a digital world from which there may be no coming back. As we continue to grapple with our new reality, a slew of new platforms are helping industry stakeholders keep the business wheels turning. 
Jewelezon 
Established in 2020 and certified as a start-up by the Ministry of Commerce, Government of India, Jewelezon is a social networking app connecting gem and jewellery manufacturers, exporters, importers, and retailers in India and beyond. With a user-base of 900+ verified members, it offers the industry a closed-door, customised variation of the globally popular Instagram with a twist — each member is verified by the team via a KYC process, mitigating the risks associated with conventional social media apps. Members can browse selections and hunt for business deals just like they would in a physical trade show. 
GemCloud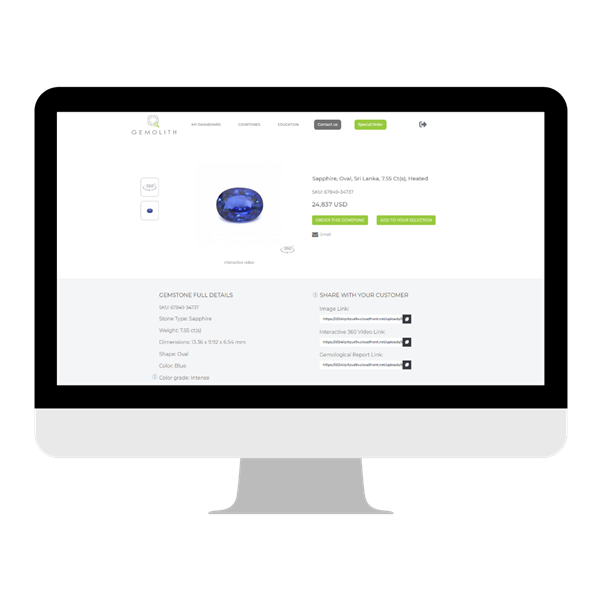 A robust cloud-based inventory management system for the coloured gemstone industry, GemCloud offers gem manufacturers and traders a comprehensive solution, enabling them to take stock of every single stone in their arsenal. Gem producers can track and document the journey of their rough through the cutting process, raise invoices and track payments via in-built system alerts. The team employs cutting-edge tech combined with their proprietary photo studio to deliver consistent looking images and videos of gemstones with surgical precision. One of their earliest clients, Alexey Burlakov from Tsarina Jewels, shares his experience, "Managing a gemstone inventory can be quite complicated and using GemCloud has made my life so much simpler. Digitally showcasing our inventory to clients during this time has helped us enormously." In addition to inventory management, the team offers two additional products:
Gemsfeed: A white label solution for e-retailers that plugs into the GemCloud inventory of their 50+ (and growing) client base.  
Gemolith: A curated online marketplace for coloured gemstones. 
The Jewelers Circle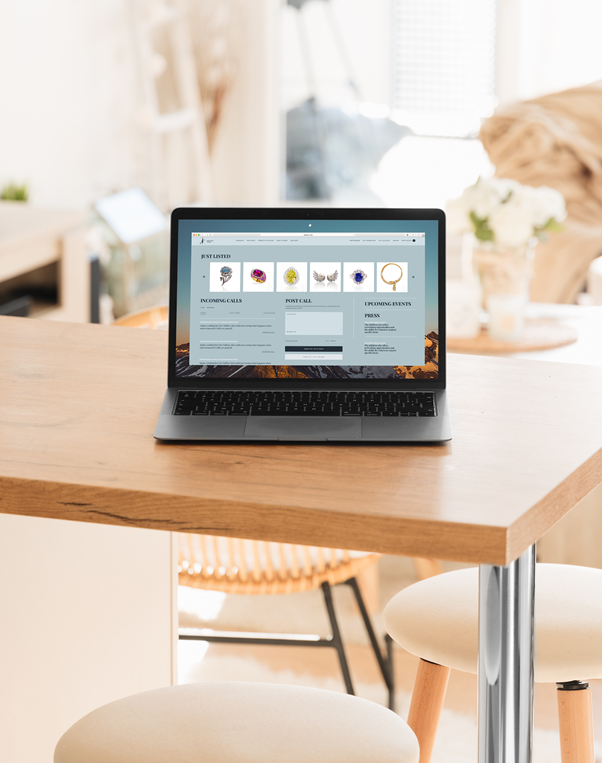 It is said that necessity is the mother of invention. The inability to show vintage jewels at trade shows led senior industry players from the International Antique Jewellery Association (IAJA) to build a B2B online marketplace for jewellery, gemstones, timepieces, objects, and diamonds. The Jewelers Circle enables merchants to show their wares via virtual stores, facilitating offline business transactions. Entry into the circle is conditional to verification and reference checks.
The Jewelers Circle levies no charges, and buyers and sellers can freely explore the system. From 1st July 2021, a nominal US$3,000 per annum fee will apply to exhibitors only.
Interestingly, there are no commissions applied by The Jewelers Circle on any transactions undertaken via the platform. Their latest offering, STOREFRONTS, allows exhibitors to turn their inventory gallery into their website via a unique dedicated URL, which they can share with clients — publicly or privately. Additionally, the system permits an exhibitor to customise viewing preferences and password options. Prices can be adjusted according to the audience, and exhibitors can also create a "private vault" to show pieces only to selected clients.
Gembridge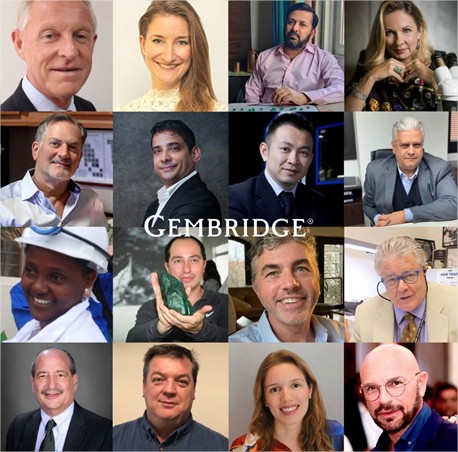 Launched in July 2020, Gembridge is a digital marketplace for coloured gemstones. The platform aims to empower its members to buy, sell and consign via a secure, verified and insured door-to-door service. Each transaction executed via Gembridge attracts a commission, which serves as revenue for the platform. With a network of 400 members across 38 countries worldwide, Gembridge has garnered support from the elite of the coloured gemstone industry. "Our global ambassador network includes 16 of the world's most respected gemstone dealers. Each ambassador helps to build confidence in Gembridge in their part of the world, integrating the platform into the working heart of our industry. Strategically, our ambassador network not only spans the world but also connects it." Tony Brooke, Chairman. 
Gembridge is a member of CIBJO (World Jewellery Confederation), International Colored Gemstone Association (ICA), and the Responsible Jewellery Council (RJC).
As digital players continue to facet their offerings, continuously learning and improving the overall experience and effectiveness, the industry has to play its part, breaking free from the shackles of the past, to emerge into a progressive world.