A legend that originated in Ancient Greece and Rome suggested that a cast by a malevolent glare could cause misfortune or harm, and a ceramic, clay or glass eye could reflect the malevolent gaze back-upon those who wish harm upon others. The evil eye came into being as a talisman or amulet, created to protect against the evil eye and hence got its name.
These eyes were initially designed in blue, but later started coming in a variety of hues and have become a common accessory across the globe and India. Well, quite obviously it caught the fancy of jewellery designers and makers, and now there is no dearth of evil eye jewellery pieces available in the country.
What makes evil eye jewellery so popular?

Well, the fact that it is known to protect its owner in itself weaves a sense of positivity around this talisman. People buy these to protect themselves, their houses and their loved ones and evil eye jewellery is perhaps the easiest way to carry this around you always.
"It's said that evil eye themed jewellery is used to create a positive aura around the person. Mia by Tanishq offers a meticulously designed evil eye pendant with topaz to keep up your lively spirits and ward off malicious glares that intend to bring you down," says Shyamala Ramanan, Business Head, Mia by Tanishq.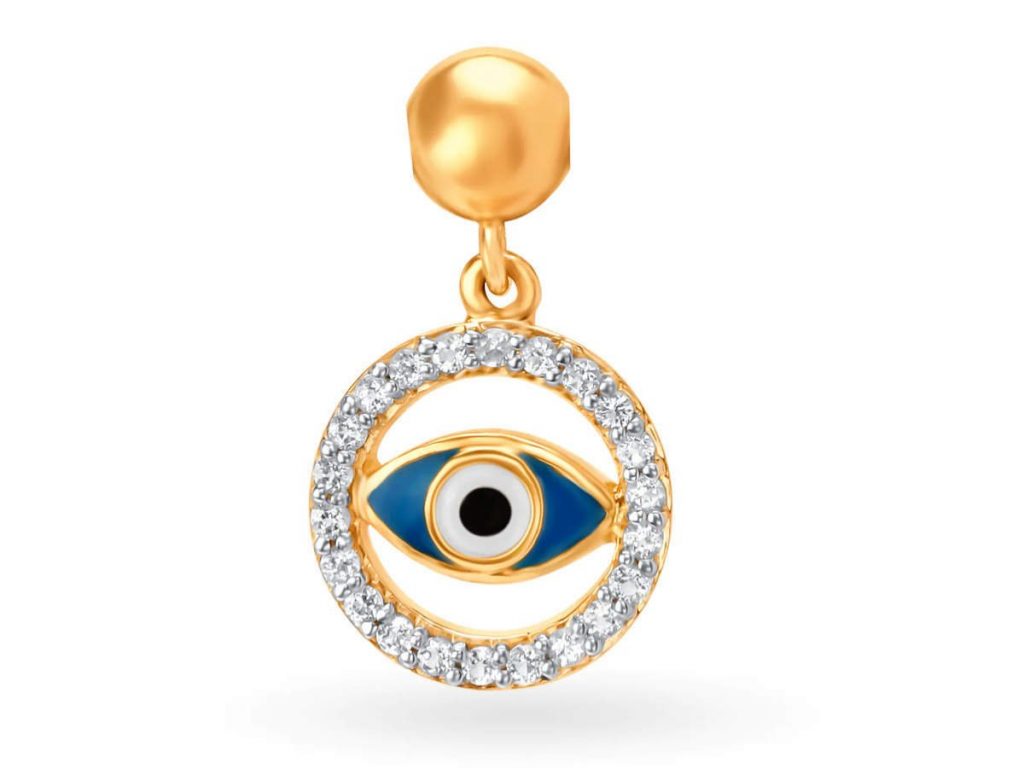 Huge variety on offer
Anubhav Jain of Jain Jewellers feels the variety available in the evil eye jewellery segment has also increased its popularity. "You can wear it as a bracelet, a pendant, ring and even earrings. There is a huge variety of evil eye-based jewellery available in the market and people are spoilt for choice."
Best gifting option

Jain also claims that it is one of the most ordered jewellery gifts these days. "People love gifting evil-eye themed jewellery and it's one of our most selling range."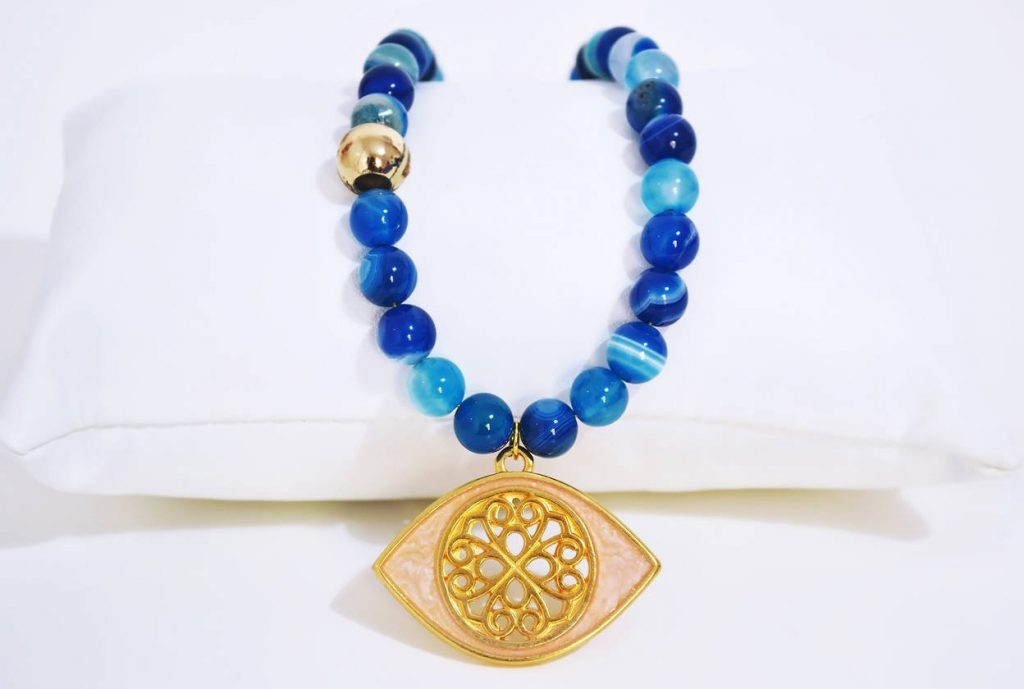 Fine jewellery

Evil eye jewellery may have started in the form of generic bracelets, but has now taken shape of fine jewellery with the talisman being encrusted in precious metals such as gold and platinum, and also being designed with gemstones like diamonds, sapphires and topaz.
Customisation is also available

If one is not happy with the variety on offer in the market, there's also an option of getting this type of jewellery customised. Pranav Gogia, who is the wholesaler of imported Turkish evil eyes and provides them to leading jewellers in the capital city, claims he is often requested by jewellers who customise jewellery, to source very small or very big evil eyes. "Customers love the variety available in the market, but like to opt for customisation as evil eye jewellery is a very personal form of jewellery, something that is close to one's heart," adds Gogia.
"One must try wearing it once and feel the optimism it brings," signs off Gogia. Well, we plan to take up Gogia's suggestion, how about you?
Disclaimer: Content Produced by The Gem & Jewellery Export Promotion Council