Engagement rings set with fancy-coloured diamonds are the flavour of the season. A few statement rings are going under the hammer at AstaGuru's ongoing Heirloom Jewellery, Silver, and Timepieces Online Auction on 26-27 October 2021.
If you are looking for an off-beat, rare engagement rings this wedding season, visit AstaGuru's ongoing Heirloom Jewellery, Silver, and Timepieces Online Auction held on 26-27 October 2021. The jewellery lots are interesting and include some rare fancy coloured diamond rings that are catching the attention of jewellery enthusiasts.
"Fancy coloured diamonds have been making headlines at auctions all over the world which substantiates the fact that there is an immense interest for them amongst collectors and aficionados. People are also inclined towards fancy coloured diamond engagement rings," shares Jay Sagar, AstaGuru's Jewellery Specialist.
"Over the last three years, there's been a steady growth in customers who are keen to acquire important fancy-coloured diamonds," adds Sagar.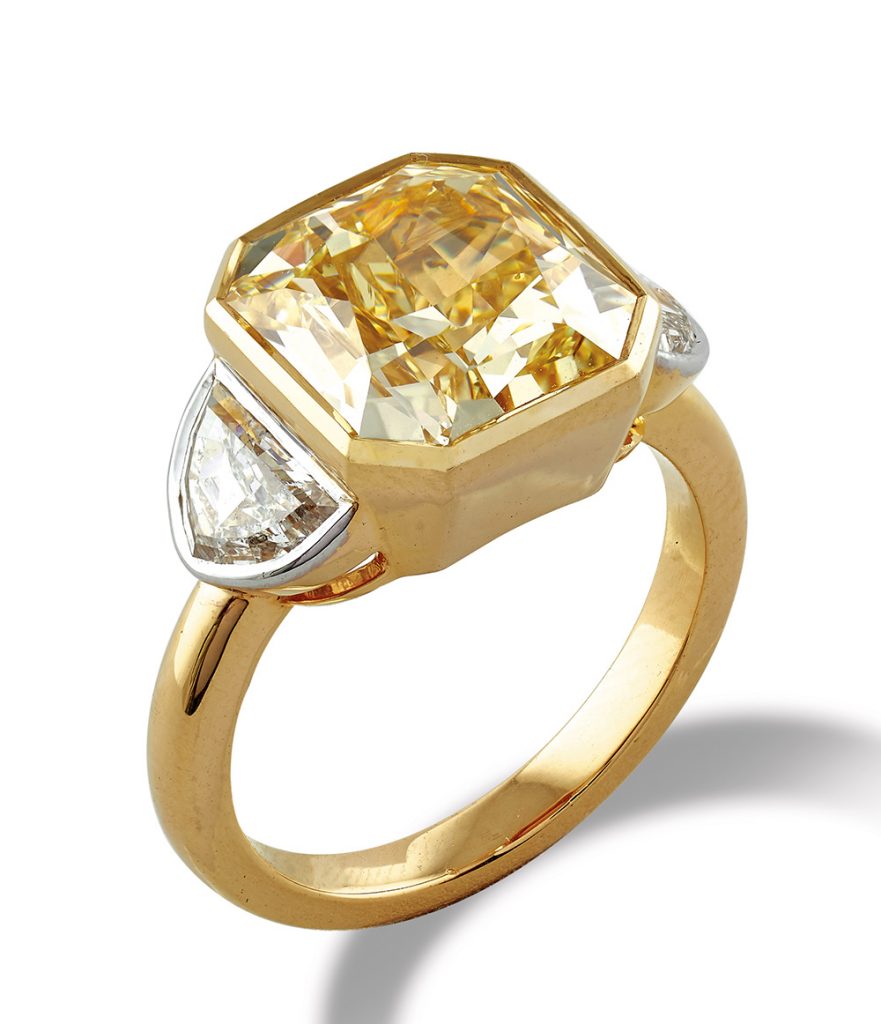 The highlights of the auction include a stunning vivid orange yellow diamond ring encircled by marquise and round brilliant cut diamonds with an estimate of Rs. 70 lakh to Rs. 90 lakh. Another fancy yellow diamond ring set flanked by half-moon diamonds on either side has an estimate of Rs. 37.5 lakh to Rs. 45 lakh. A couple of earrings and a bracelet studded with fancy-coloured diamonds are also part of the offering.
Fancy coloured diamonds represent less than 0.01 percent of the total diamonds mined in the world. While they come in a variety of colours such as pink, purple, red, blue, yellow, brown, and many more, it is the intensity of colour that makes some diamonds rarer than others.
While yellow diamonds are more common blue, red, and green are much rarer to find. Vivid is the highest form of colour saturation, the rarest and most coveted.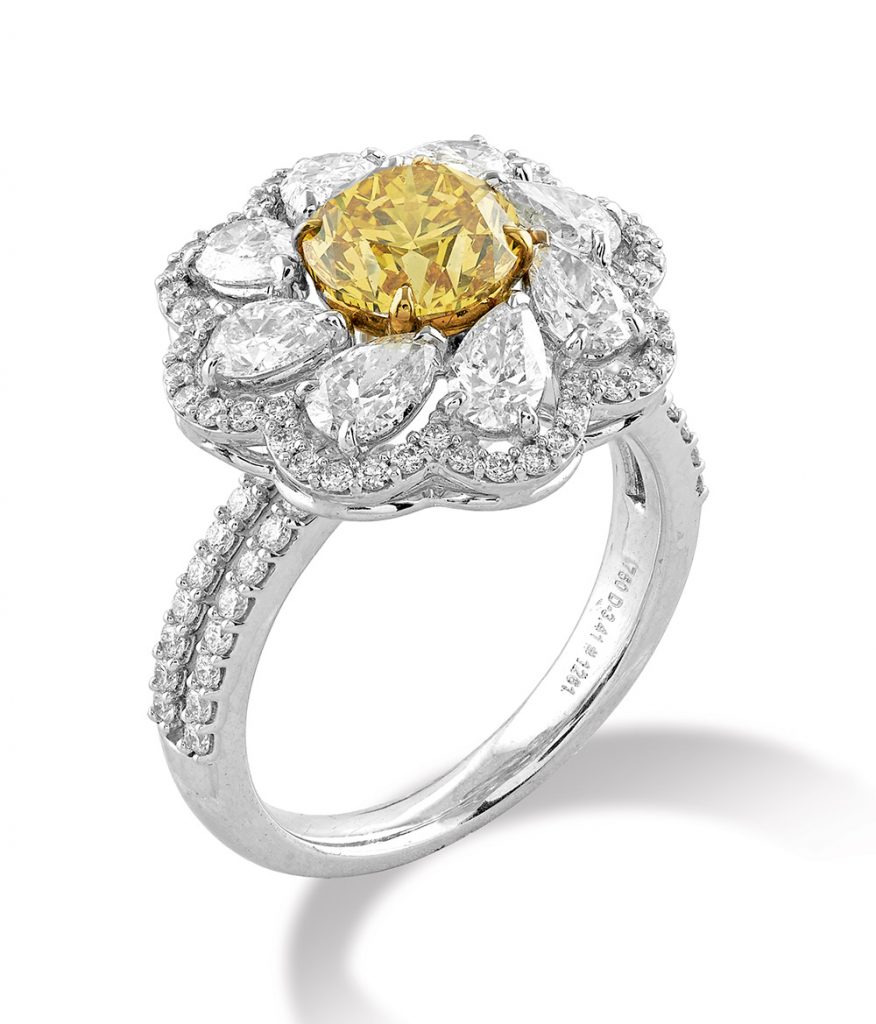 Fancy coloured diamond engagement rings are not only a great option if you are looking for something out of the ordinary but are also a great investment as prices appreciate year-on-year.
Over the past 10 years the average price of the coloured diamonds tracked by Fancy Color Research Foundation (FCRF) has risen by 77% as reported by Knight in 2020.
Prices of pink diamonds have risen by 116%, blue diamonds by 81% and yellow diamonds, up 20%.
Sagar cautions that it is crucial to buy coloured diamonds from a company with verified expertise that can substantiate the value of the diamonds. A GIA grading report is a must to ensure the authenticity of the colour.