Glimpz, the annual jewellery exhibition by graduating students of the Indian Institute of Gems & Jewellery (IIGJ) Mumbai, was inaugurated on 25th September 2021 at the Andheri campus. The theme of Glimpz 21 was "India…Enticing Land of Wonders", based on the unique crafts and architecture exclusive to each Indian state and its ethos, the institute said.
Each design undergoes rigorous evaluation by in-house faculty as well as renowned industry experts from the jewellery world. Students are awarded in the categories Best Design Category Collection, Best Craftsmanship Category, Best Commercial Category, Most Innovative Product & Best Visual Merchandising.
The Chief Guest for the event was Somasundaram PR, Regional CEO India, World Gold Council (WGC). He was joined by Guests of Honour Prof (Dr.) Nitin R. Karmalkar, Vice-Chancellor, Savitribai Phule Pune University; Mavjibhai Patel, Managing Director, Kiran Gems; and Nirupa Bhatt, Consultant and Coach to the gems and jewellery industry.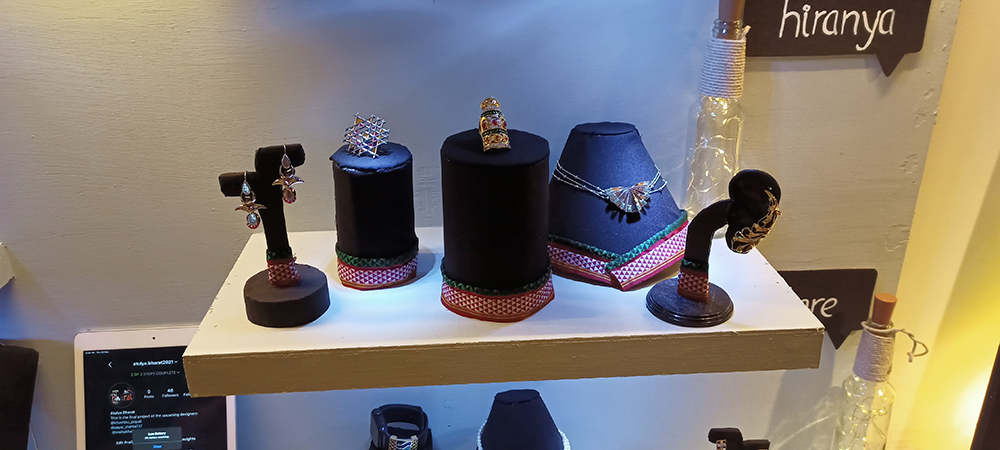 TheJury Panel Members were Nirupa Bhatt; Ankita Shah, Manager-Operations, K.P. Sanghvi International; and Indra Jadwani, Head – Design & Merchandise at Divaa.
Somasundaram commented, "You're the best of the best! What I saw was the epitome of creativity… shows that the industry is in good hands. I've been really impressed by (the students') creations…I was surprised to know that they made these themselves…"
Describing the students' work as "absolutely phenomenal", Bhatt added: "One thing that struck me was…the use of technology to present those concepts in a manner that will appeal to today's consumer."