IIJS Tritiya has generated a buzz among the nearly 800 participating exhibitors, who have curated a diverse range of product line-ups to showcase at the debut show. Slated to be held in BIEC, Bengaluru, the location is easily accessible to southern belt retailers from Tamil Nadu, the land of temples, to Kerala, God's Own Country, to Karnataka, the high-tech hub, and Andhra Pradesh, a major rice-growing state, and Telangana, the seed capital of India.
IIJS Tritiya aims to help create significant opportunities for its exhibitors in developing new contacts and nurturing existing business relationships. Solitaire International spoke to some exhibitors who have been associated with the IIJS brand since many years and some who have just joined recently. Irrespective of their duration of participation, each and every exhibitor has come well prepared with their wares.
Prospects for the Indian retail demand look upbeat, and exhibitors are confident that even though the world economy is under pressure of inflation and recession, India is moving towards a self-sustainable economy. The mood is upbeat as the show is being held one month prior to Akshaya Tritiya, the festival that drives sales of jewellery.
Couture Fare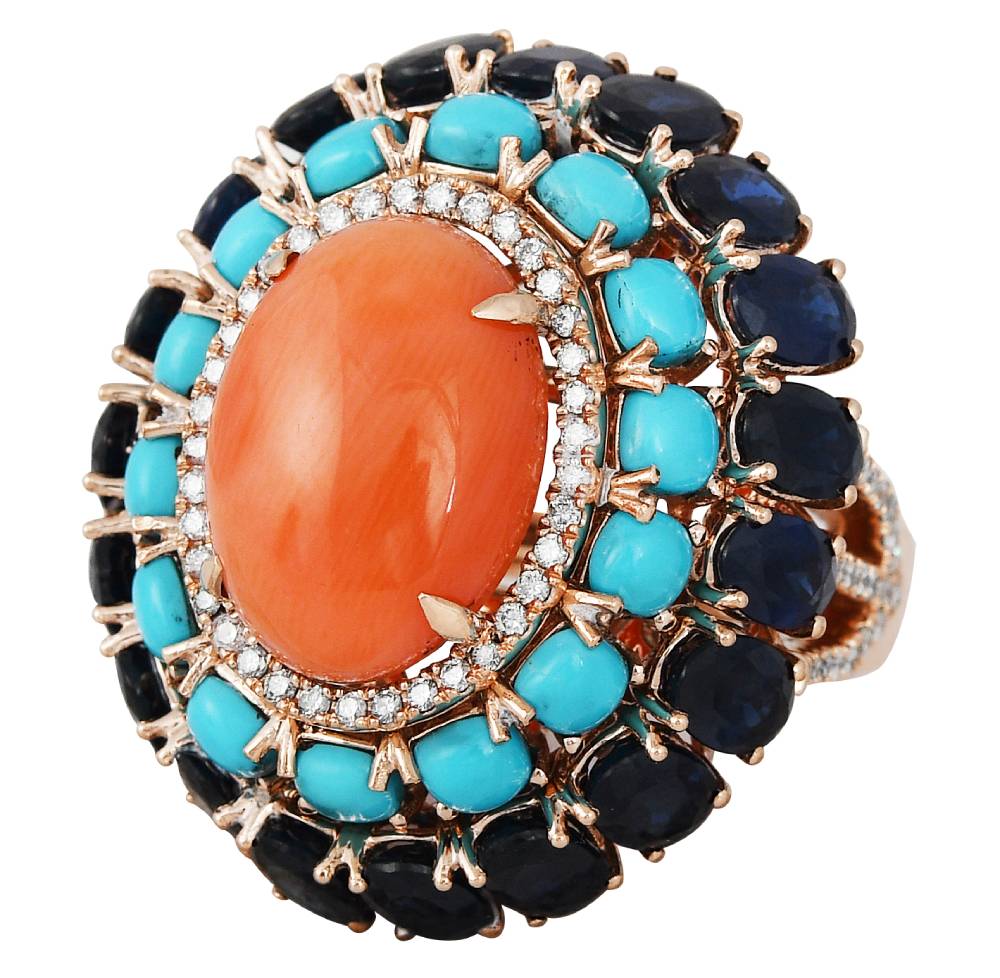 Savio Jewellery, Jaipur, is an acclaimed high-end manufacturing house and has won several awards at design shows across the globe. Ashish Sand, Partner, Savio Jewellery, notes that they are excited about yet another big jewellery show, IIJS Tritiya. "The last time when GJEPC hosted IIJS Premiere in Bengaluru, it was an outstanding trade show for us and nearly 40% of our customers from the southern region were new. The debut IIJS Tritiya show, I am sure, will be a blockbuster! We are expecting the industry's biggest gathering of domestic and international buyers. IIJS serves as the primary platform for Indian jewellery manufacturers to network with retailers, enabling both segments to gain insight into product design and demand trends.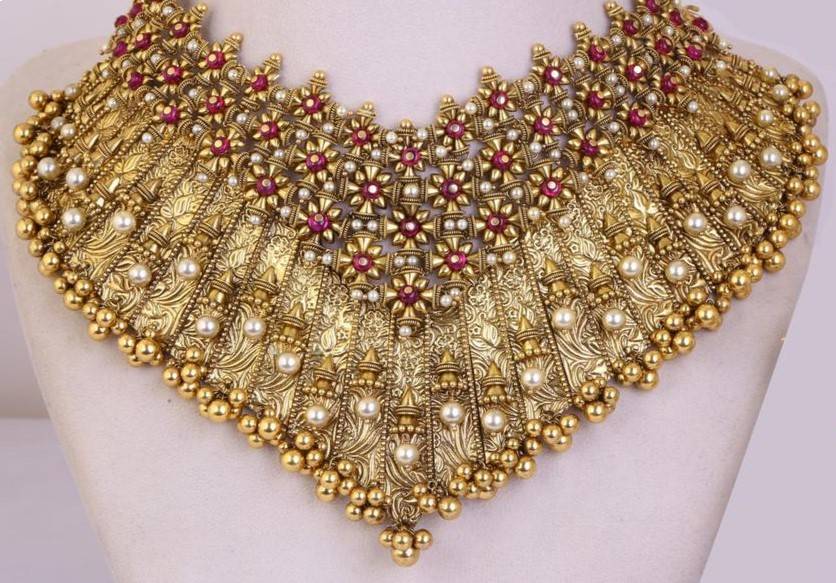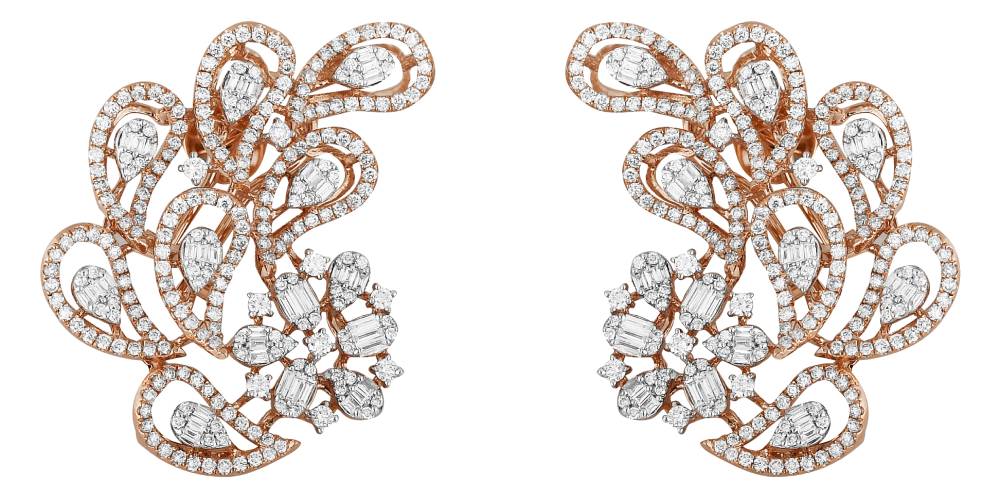 "Like every year, we give our heart and soul to create some extraordinary pieces of jewellery, and this time we will be launching some exclusive collections set with colour gemstones for our southern retailers." Savio Jewellery is presenting high-end collections like Emeraldo, set with Zambia emeralds and brilliant-cut diamonds and Pastello, which is saturated with pastel coloured gems like Australian opal, Russian emeralds, corals, pink sapphires, morganites, Ethiopian opal, ruby, spinel, and diamonds.
Ghanshyam Das Kotawala (GDK) Jewels Pvt. Ltd., New Delhi, is renowned for its high-end bridal jewellery and jewellery set with fancy colour diamonds under the GDK Jewels Private Limited umbrella. GDK Director Ashish Goyal informs, "We are working with 40 to 50 clients who seek our range of jewellery. Under the GDK group, we are seeing that jewellery set with coloured gemstones is trending heavily, and consumers are opting for emeralds, pink sapphires, morganite and tanzanites." He states that their clients are demanding designer collections, especially coloured gems set in rose gold. They are looking for statement pieces that can be worn on multiple occasions. "We are expecting a good season ahead at the consumer end and the economy seems to be stable."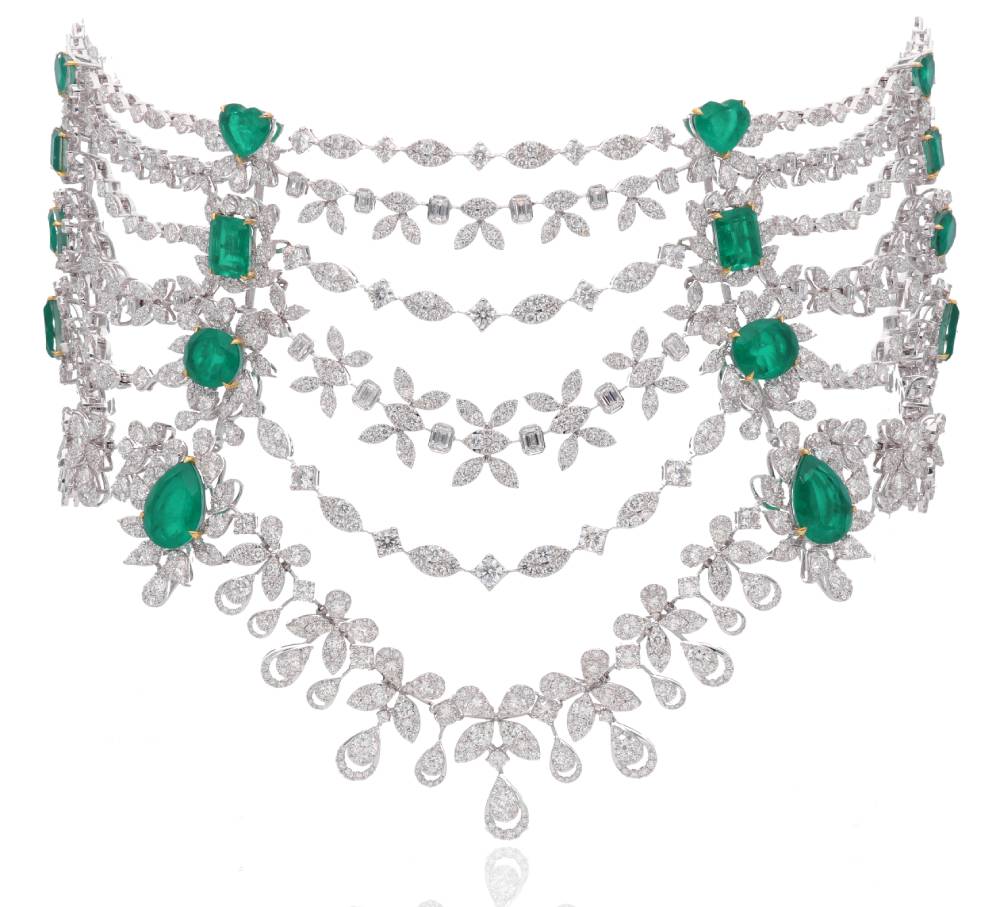 Gold Shines
Choksi Vachhraj Makanji & Co. (CVM), Junagadh has pioneered and popularised uncut diamond jewellery since 1999. Deepak Choksi, Director, CVM, comments, "Presently, we have over 850 artisans to cater to the increasing demand at the retail end, and are the most preferred jewellery manufacturing company especially for corporate retailers. We are known for Junagadh Uncut Diamond (JUD) jewellery, open setting polki jewellery, 22-karat antique kundan jewellery, 18-karat diamond jewellery and Amritsari jewellery. For IIJS Tritiya, we have made a collection in each of the above 5 categories. We are also launching the special Dev-Devi collection to attract retailers from the South." According to Choksi, high gold prices may create a temporary hurdle but in the long run, it will boost consumer confidence towards the yellow metal and the industry may witness a rise in sales.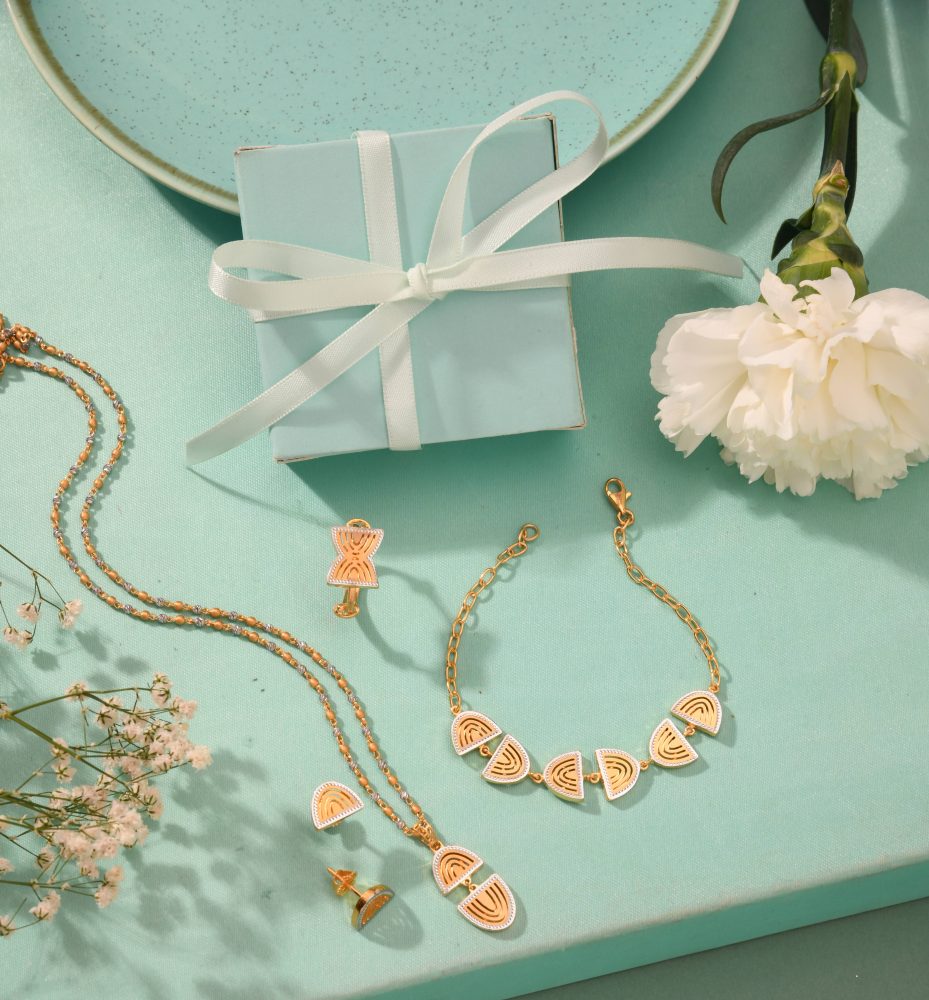 Vineet Vasa, Owner, Lotus Jewellery, Rajkot, specialises in lightweight gold jewellery crafted with laser and CNC technology. "We are excited about GJEPC's brand new show IIJS Tritiya and we have developed many new products that will be popular in this region." Vasa believes that the upcoming season of Tritiya will be good, and thereafter may see a lull for two months or so. But the rest of the 10 months will be good for the industry. "Gold prices has not affected our product lines because we make small lightweight jewellery. In fact, when the metal prices rise, it means consumers will repose more faith in it for its intrinsic value.
Mahipal Juharmal, Managing Director, Anmol Swarn (I) Pvt. Ltd., has high expectations from IIJS Tritiya. He believes that the show will be the barometer of consumer spending going ahead in 2023. "The shape of things to come seems positive, and we are already getting a good volume of orders. As per market reports, this year will bode well for the industry as a record number of marriages are scheduled in the country and the bridal segment will perform well.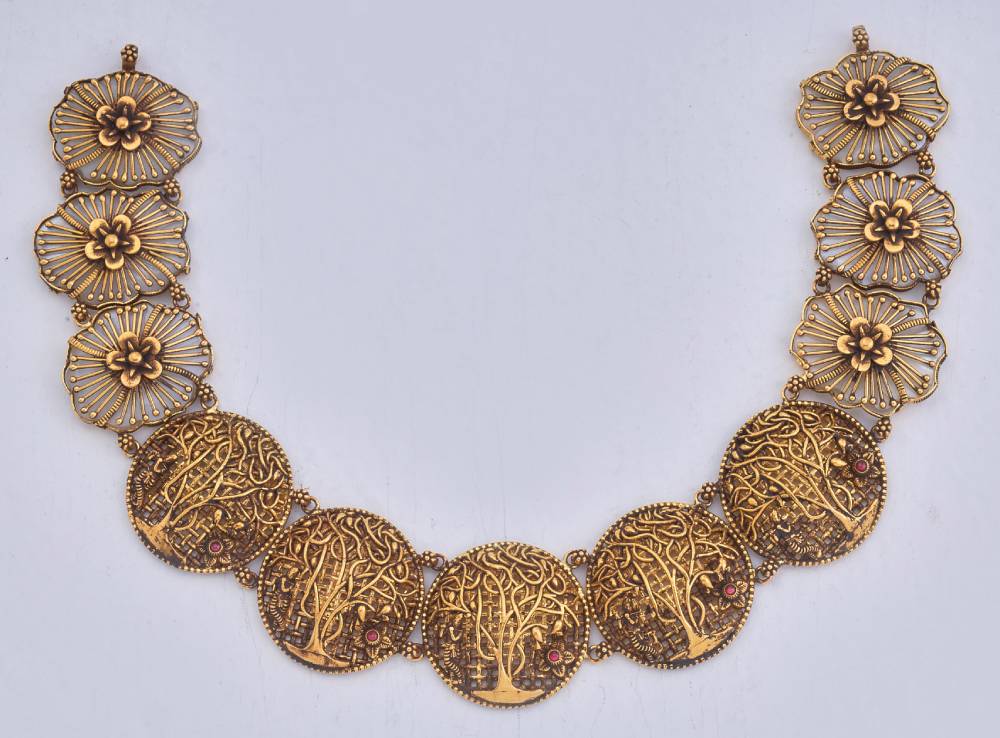 "For the show, we have prepared a range of new lines that will help our brand stand out. We are known for our superior craftsmanship and that is a huge plus," says Juharmal, adding, "We have innovated new methods for reducing the metal weight by almost 40% in handmade temple jewellery without compromising on design, finish and quality. This, in turn, has helped us to price one of our lines below `5 lakh, and will draw mid-range consumers to stock up on designer heritage jewellery. We have a premium range, too, that extends our reach across all categories of buyers depending on their needs. We have also come up with a live inventory catalogue to meet consumer demand promptly." Juharmal observes that high gold rates d ranges. "In fact, we have recently imported some advanced machinery from Germany and other countries to support our R&D to increase product efficiency."
R. Lokesh, Owner, Thashna Jewellery, Coimbatore, is a recent entrant in IIJS shows. His expectations are high for IIJS Tritiya as he received an exceptional response at IIJS Premiere last year, which was his debut show. "We have been making special Coimbatore handmade daily wear and bridal jewellery in yellow gold and antique finish since 1992, and our lines weigh between 2 grams and 100 grams. We are wholesalers and also have a retail showroom, but we are looking to expand our network through this new show and we hope to tap retailers from tier 2 and 3 cities across the southern belt, and hope to stand out through our designs and superior finish."
Colour Crush
Jaipur Jewels by Vaibhav Dhadda brings together Jaipur's greatest gems and jewellery artists under one roof – be it lapidary art, gem carvings or jewellery setting techniques. "Our team shares one passion: to be extraordinary," says Dhadda. "We always strive to offer highly differentiated products for multi-store retailers and highend retailers and at the show, we will be presenting the Rainbow collection, the Zodiac collection, the Cameo collection and oneof-a-kind gemstone carvings. The pieces can be customised and replicated in larger quantities as per the requirement of the retailer. This will enable them to easily identify and choose the collections for their stock depending on their clients. In general, our designs are more suited to the southern customers as they are highly quality conscious.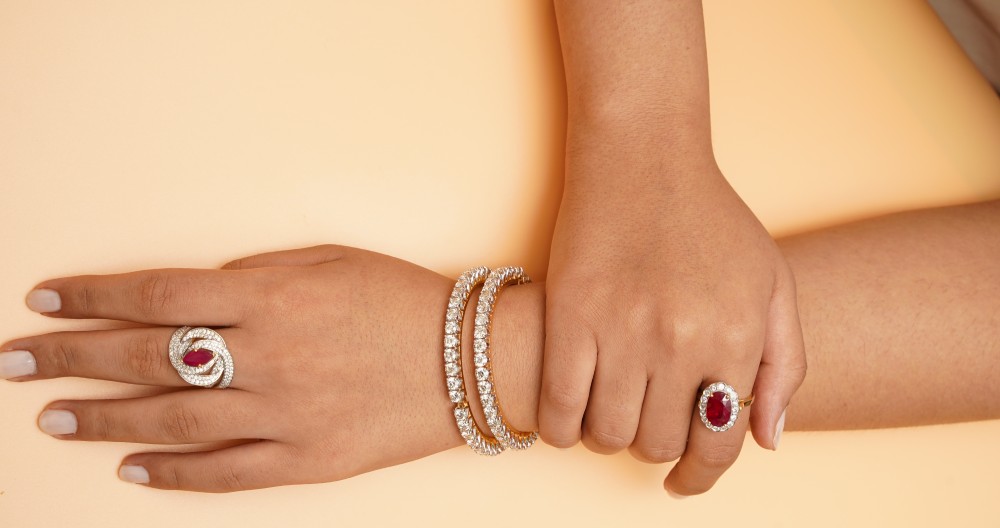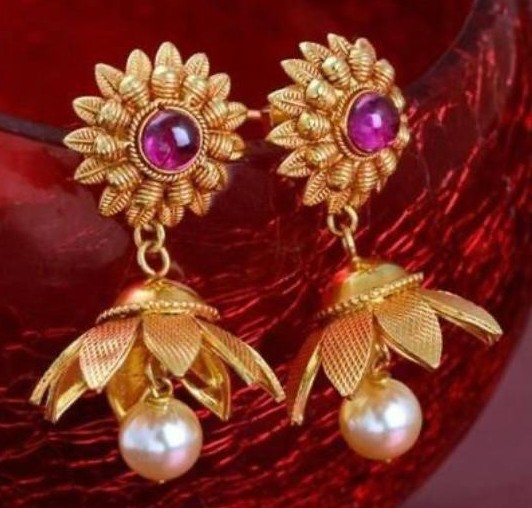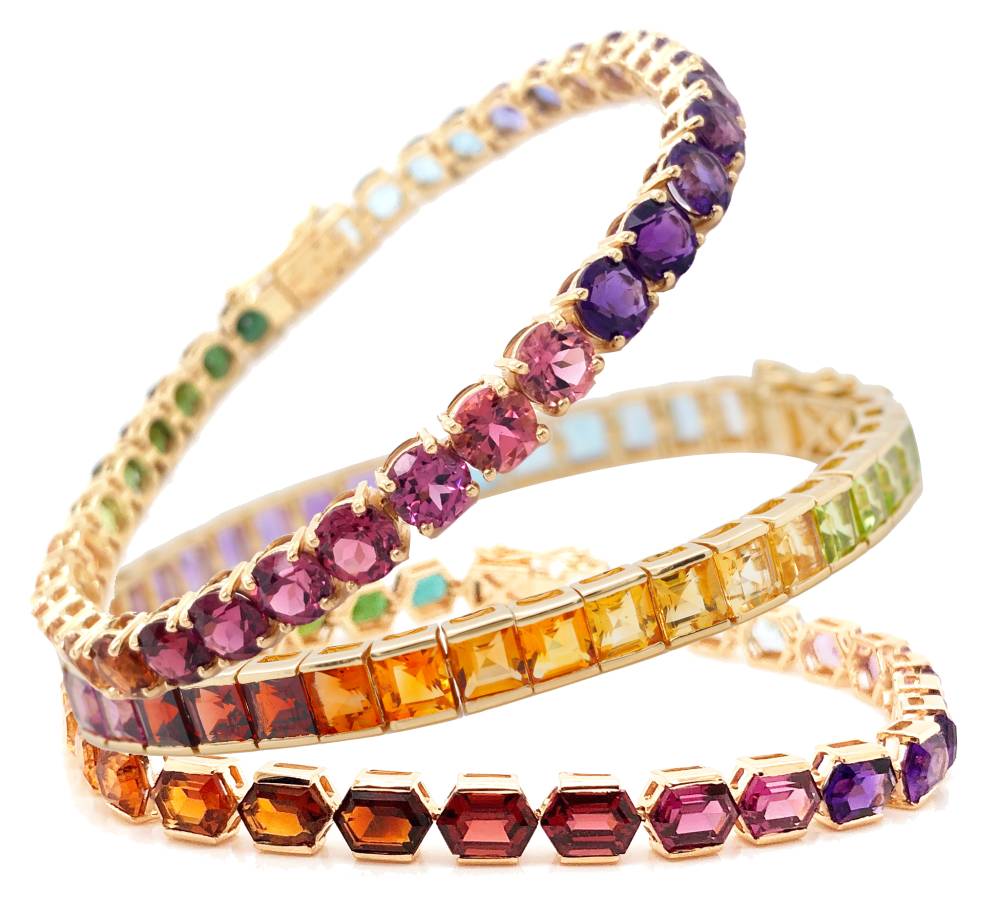 "We expect good orders at IIJS Tritiya as the southern retailers are excited about the show happening in Bengaluru and we learn that they have already planned their visit. We not only expect retailers from Bengaluru, Chennai, Coimbatore, Hyderabad, but also from smaller cities where the potential is huge." High gold prices may spur demand for lighter weight jewellery and also increased the use of silver. "Anticipating this, we have exclusively prepared the Cameo collection in Gold Vermeil. Gold Vermeil is a thick layer of 18-karat solid gold on sterling silver meaning the metal will not tarnish soon. You get the look and feel of gold jewellery at a fraction of the price."
Rohit Punjabi, a third-generation jeweller of T. Girdharilal Jewellers, Jaipur, says that theyare well-prepared to meet the demands of southern buyers. "We provide exceptional gemstones and diamond jewellery with the hallmark of trust and customer satisfaction. We specialise in emeralds, rubies and sapphires, and every gem is hand-picked by my father and me. We believe in quality over quantity and that is what the discerning southern buyer would like. buyer would like."