Adorned by the world's biggest and most revered fashionistas – Jennifer Lopez, Oprah Winfrey, Kate Perry and Madonna, the Lebanon-based independent jewellery brand, Yeprem, has been making waves with its unique and pathbreaking creations. VIRNA CHAKARDEMIAN, the scion and the creative director of Yeprem breaks down the journey of the Middle Eastern brand's global success in an interview with Shilpa Dhamija.
Please tell us about the brand's journey of growth from your father building his first personal workshop in Lebanon to the global network of POS that the brand enjoys today?
Yeprem was founded in 1964 by my father, Yeprem Chakardemian, in Beirut, Lebanon. Our family saga started with designing and crafting jewellery from his personal workshop. Nourished by our father's enduring creations and timeless stories, my two brothers, Loutfic, John and I joined the family business to expand the Yeprem empire into a modern, global brand and take the vision of expression, and empowerment onto the red carpet.
Over the years, we have continued to innovate and create jewellery pieces that stand out in the market. Today, our brand is globally recognised as one of the leading luxury jewellery brands with a network of nearly 50 POS around the world.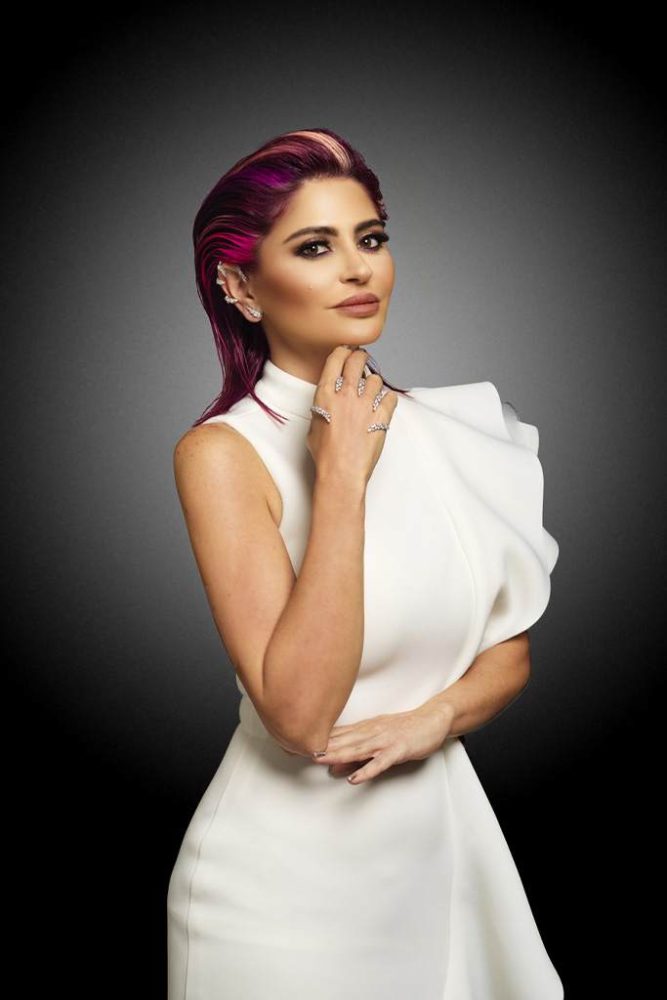 For anyone looking at Yeprem''s collection, its unique hand jewellery is what instantly catches the eye. What is it about these jewellery designs that despite being unconventional, have become so popular?
Our hand-pieces boast a one-of-a-kind design that seamlessly blends modern and classic elements, resulting in a distinctive look. Their versatility is another highlight. They complement a variety of outfits from casual to formal with ease. These handpieces are perfect for adding a touch of elegance and sophistication to any ensemble.
Each piece is crafted by skilled artisans with meticulous attention to detail, ensuring that no two hand-pieces are identical, and are true works of art.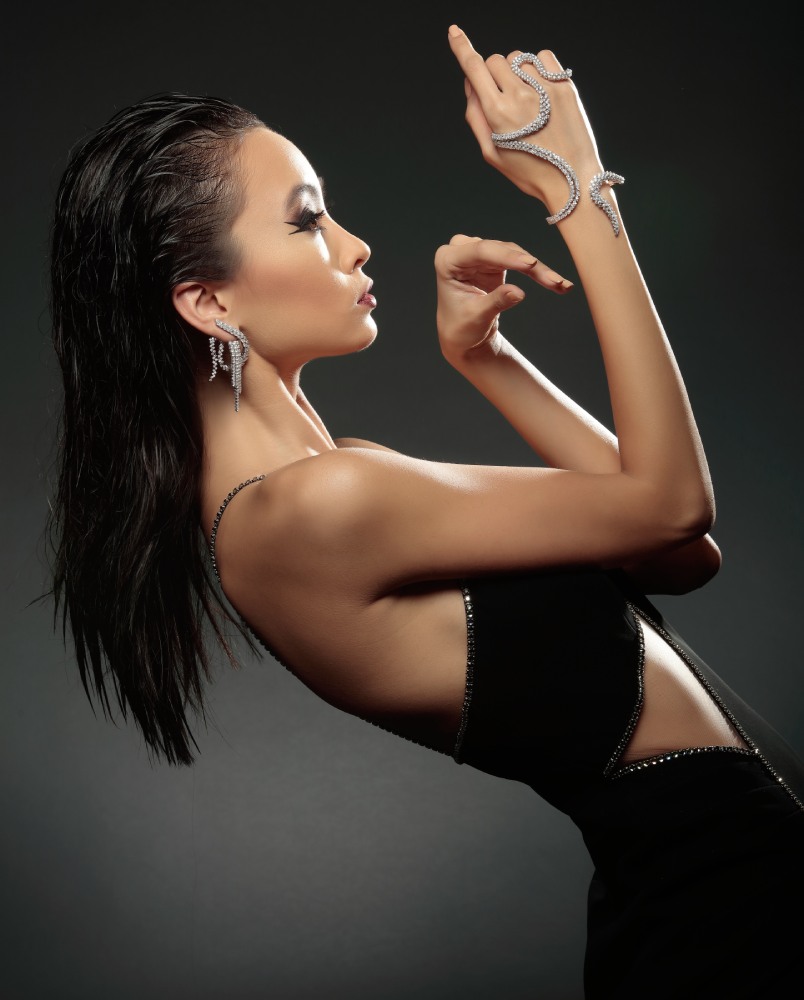 What was the first, significant turning point for the brand that made it popular?
The turning point of the brand was when The Claw, a hand jewellery piece was introduced in 2013. The Claw deviates from traditional jewellery. It features a series of individual diamond spikes that appear to defy gravity. Its unique design captured the imagination of our customers and challenged the established notions of what jewellery should look like.
This piece became a symbol of avant-garde luxury, attracting a new generation of buyers who sought to express their individuality through bold and unconventional jewellery. This year, we are celebrating the 10th anniversary of The Claw, a decade of an icon, which has been spotted on many celebrities such as Jennifer Lopez (JLo), Oprah, Lady Gaga, Nicki Minaj to name a few.
Jennifer Lopez was the first celebrity to wear The Claw. She chose to adorn the iconic jewel during her entire press tour for the launch of her album AKA in 2014 and in her opening ceremony performance at the FIFA World Cup in 2014.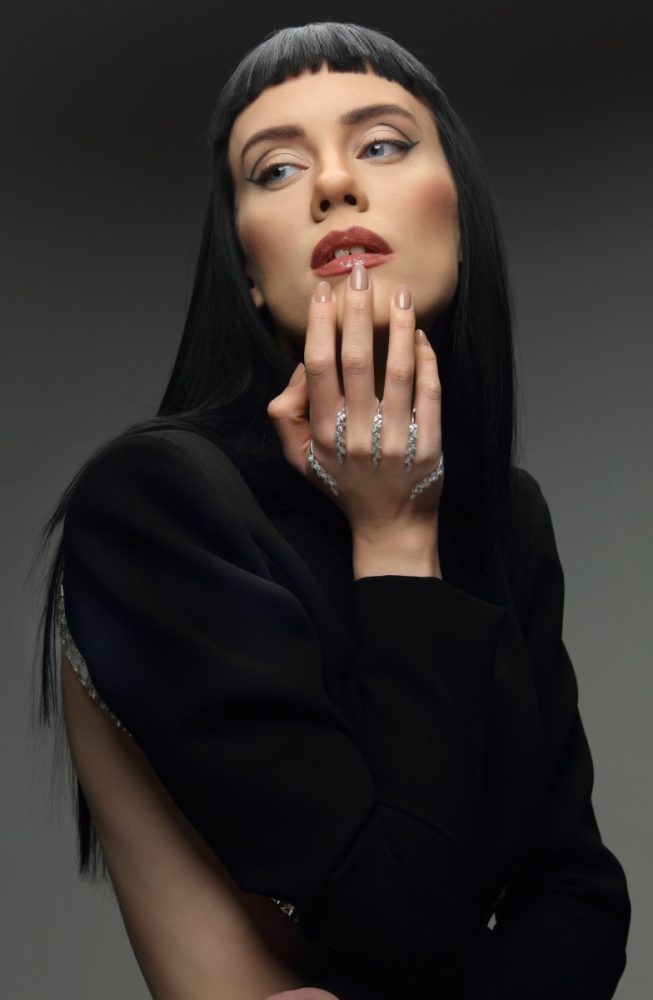 How complex is the process to approach celebrities or their stylists to try out new and unusual designs? How did Yeprem attract so many celebrities to wear its creations?
We have a PR agent in New York, who is approached by the stylists of these celebrities to source our products. A-list celebrities like Lady Gaga, JLo have access to all brands but they prefer to stand out and be unique and that is what we offer. In 2013, we created the claw and it happened to have attracted the attention of many celebrities, especially after Jennifer Lopez wore it.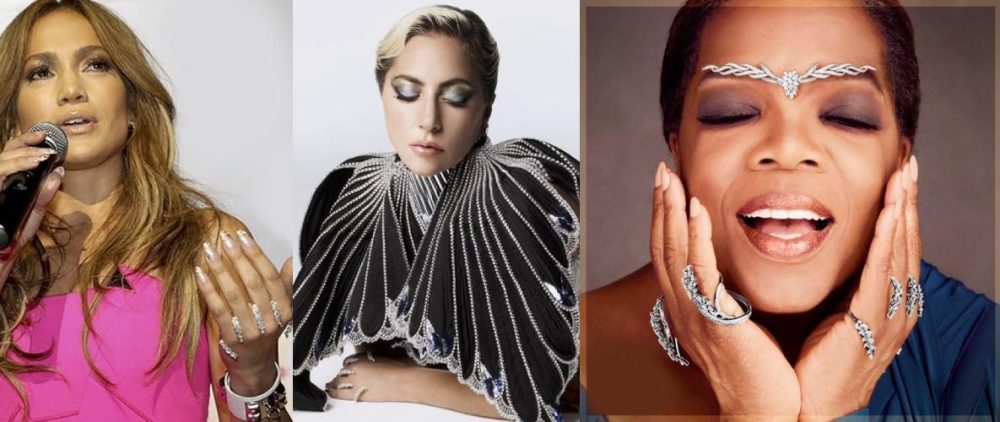 During the same period, during an exhibition in Vegas, we were approached by Oprah's stylist. He saw one of our eye brow pieces which no one had ever done before. Oprah wore that piece for her magazine shoot and that, too, attracted a lot of attention.
A few years later, we had Madonna's team contact us to create a special piece for her album. We were given a few weeks' time only. We asked for the sizing of her hand and produced a special piece for her to wear at the Grammys. She liked it so much that she sent a special thank you letter to us, after. Rihanna, too, has worn our products many times.
For me, personally, Jennifer Lopez is the perfect fashionista for our brand. Her team also invited us to see her show in Vegas in the VIP section. She perfectly represents the Yeprem woman. She has also worn Yeprem on many occasions, through the years.
Which cultures and geographical regions inspire your designs?
Yeprem's main source of design inspiration is the woman's silhouette itself. We believe in creating intelligent designs that seamlessly adjust to the body, resulting in exquisite jewellery that moves and evolves along your silhouette.
Therefore, our inspiration is not limited to any specific culture or geographical region, but rather drawn from the natural curves and movements of a woman.
However, many years ago I attended a multi-day Indian wedding and loved the experience. I found the traditional Indian jewellery very inspiring. Years later when we launched the ear cuffs, I would say the Indian wedding was a big inspiration for us.
Which is your most important global market right now and why? What are your plans for expansion of the brand, in the near future?
Our most important global market right now is the US, as it is a steady market. About 40% of our sales are from the US. For expansion, we are exploring opportunities to enter new markets. The main goal is to eventually have flagship stores in all the major cities of the world.
Which global regions according to you are the fastest emerging markets for unconventional designs?
In my opinion, Central Asia; countries such as Armenia, Georgia, Russia are appreciating our brand very much. There is a growing demand for luxury goods in these markets, and consumers are increasingly interested in unconventional designs that stand out from traditional jewellery.
Which is the most commonly used diamond cut style that you use for your jewellery and why? Where do you prefer to source your diamonds and other raw materials from?
Yeprem's signature diamond cutting style is the marquise cut.
The house has redefined the use of marquise-cut stones, which are traditionally associated with classical pieces, by incorporating them into innovative and modern designs that have a timeless elegance. We source our diamonds and other raw materials from a variety of trusted suppliers.