Ace fashion designer Nitya Bajaj of Label Nitya Bajaj collaborated with Solitaire to design some offbeat couture garments for handpicked jewellery collections that are being showcased by exhibitors at IIJS Tritiya, Bengaluru.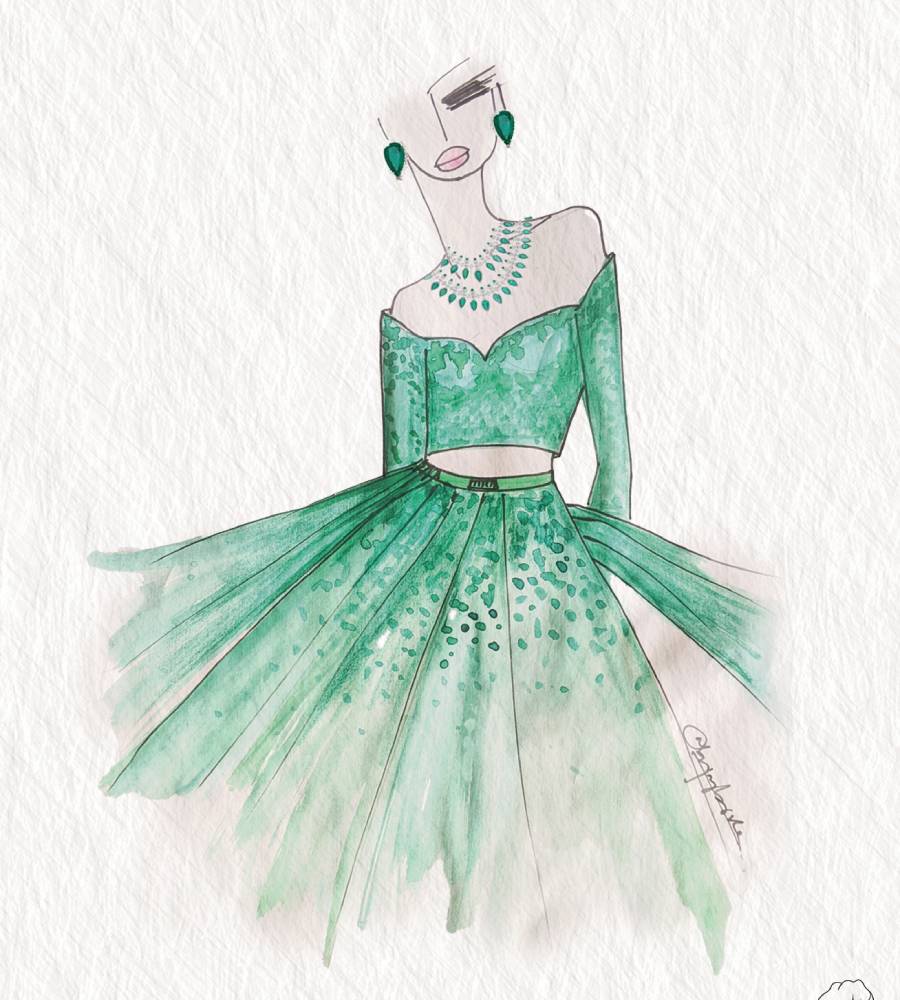 Green Radiance
The two-layered majestic white gold necklace adorned with diamond florets is bordered with drop-shaped emeralds paired with intense green ear studs of similar design. The statement emerald and diamond ring completes the look. An emerald tone-on-tone sequin lehenga with emerald Swarovski crystals on diaphanous organza and tulle goes well with this beautiful diamond and emerald jewellery. Nitya has paired the stunning jewellery with an off shoulder, fully crystal and sequin encrusted choli to show the spread of the neck piece from her #sprinklebynityabajaj collection.
JEWELLERY: GHANSHYAM DAS KOTAWALA (GDK JEWELS)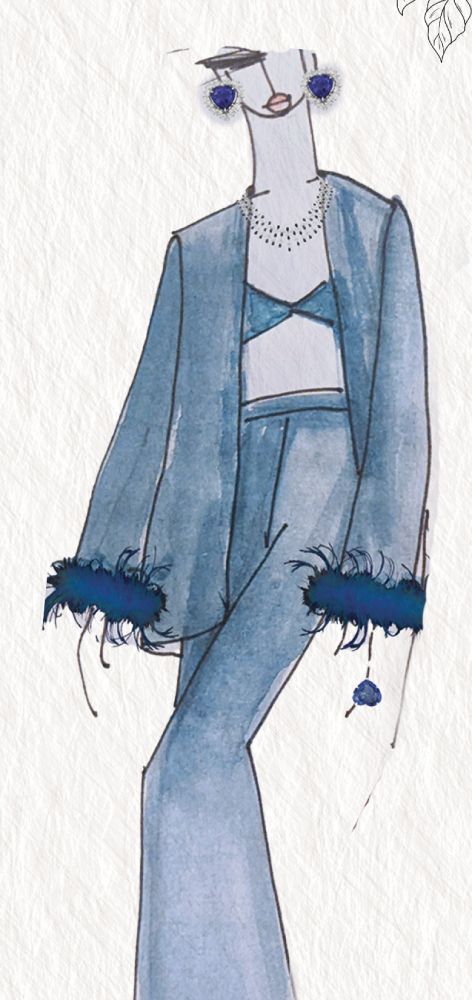 Blue Rhapsody
The arresting white gold earrings feature heart-shaped tanzanites – framed with a wreath of diamonds around it and the tanzanite ring features two tiny diamond bows on either side. The ensemble is complete with a three-row flared necklace of diamond flowers garnished with drop-shaped tanzanites.
These jewels are perfect for your next cocktail dinner, and Nitya chooses to team these deep blue tanzanites with her satin and fur pant suit. The sharp cut with fur enhancements on the cuff add to the vibrancy of the stone with diamonds. The full sapphire crystal busties gives space to the neck piece to make its impact felt.
JEWELLERY: SAVIO JEWELLERY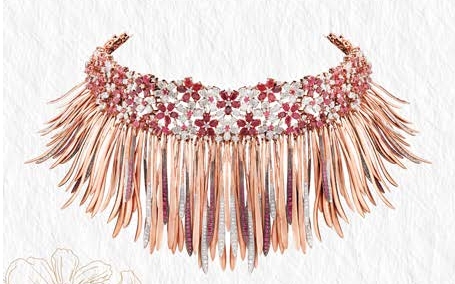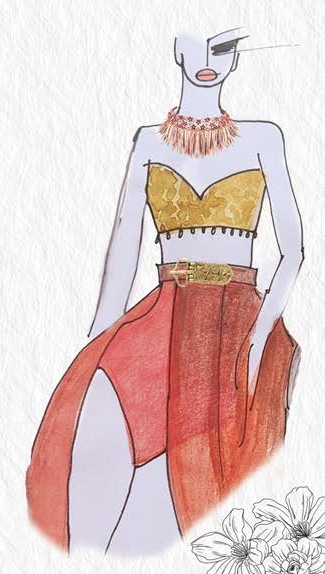 Bohemian Chic
The attention-grabbing boho neck piece is populated with ruby and diamond flowers that extend into a stunning fringe of curvy gold strands with some of them bedecked with rubies and diamonds. Nitya pairs it with a full gold bead work corset, teamed with lycra and chiffon swim dress with vintage buckle detail! It's a picture perfect look for your next pool party or a beach wedding.
JEWELLERY: T.J. IMPEX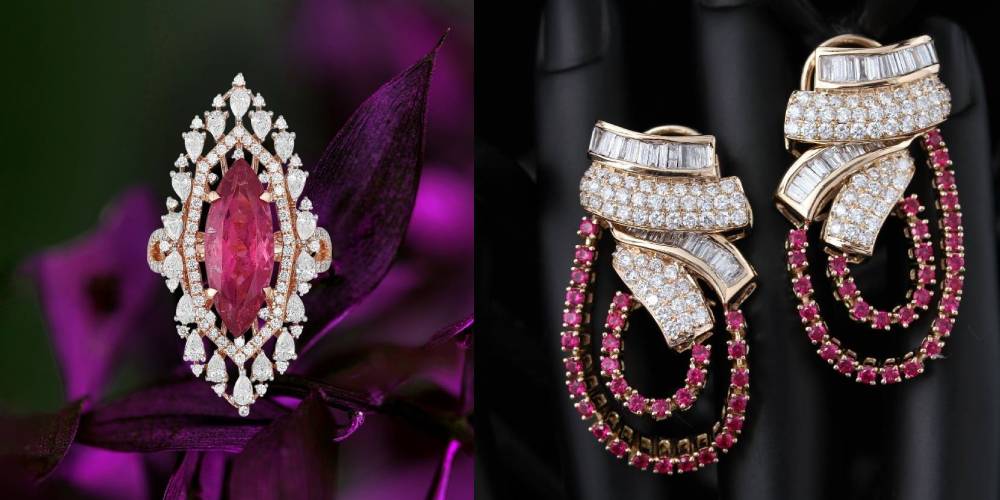 Ruby Fixation
Rock the Red Carpet look with these sinuous double hoop earrings The twisting posts are patterned with fancy-cut diamonds and the hoops are lined with rubies. The midi ring with a Victorian touch focuses on a navette-shaped rubellite framed with diamonds of various cuts.
The royal rubies are enhanced in this look with a muted ivory georgette concept saree with tone-on-tone thread and pearl embroidery. The muted embellishments make the ruby red stand out and make a feminine statement with the signature ruffle saree from the #daisybynityabajaj collection.
EARRINGS: AWESOME SPARKLERS
RING: SAVIO JEWELLERY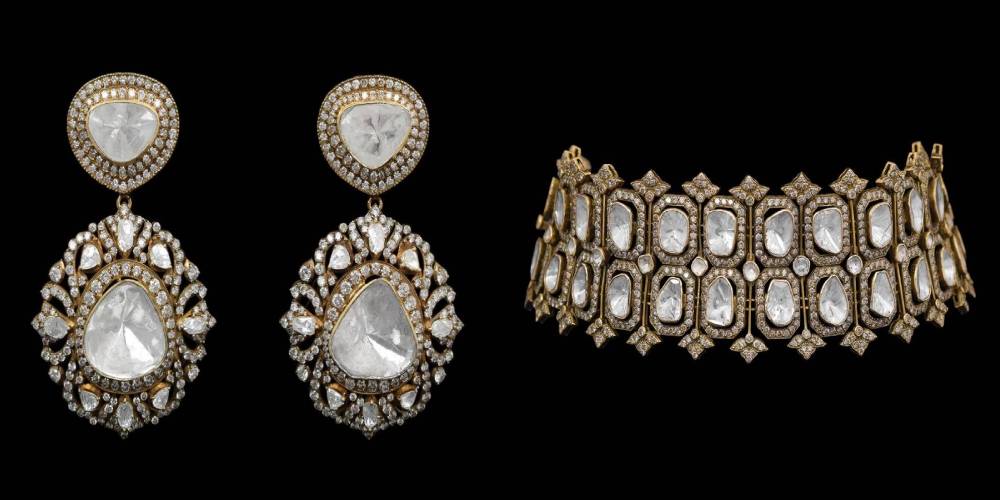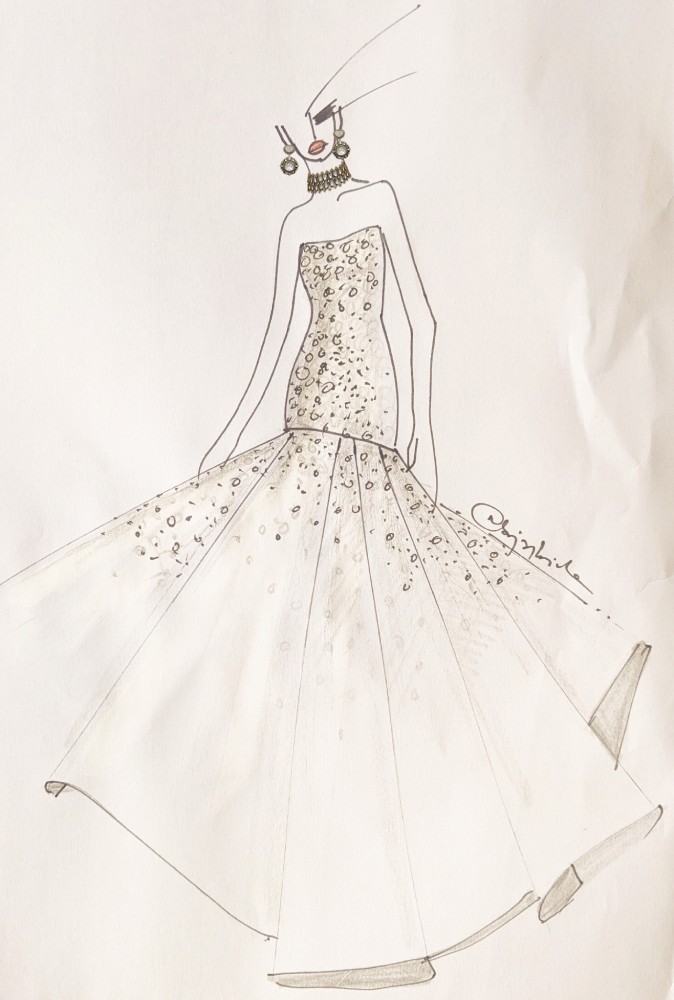 Vintage Spin
The stunning two-row choker patterned with irregular large polkis and the double-drop Victorian earrings set with uncut diamonds get highlighted when teamed with the signature Nitya Bajaj princess fish-cut ivory gown in pearl, glass beads and mirror embellishments. The mirrors combined with ivory sequins and beads complement the polkis and the sweetheart tube neckline makes the collar stand out. Step out for an engagement or reception ceremony in style!
JEWELLERY: RANIWALA 1881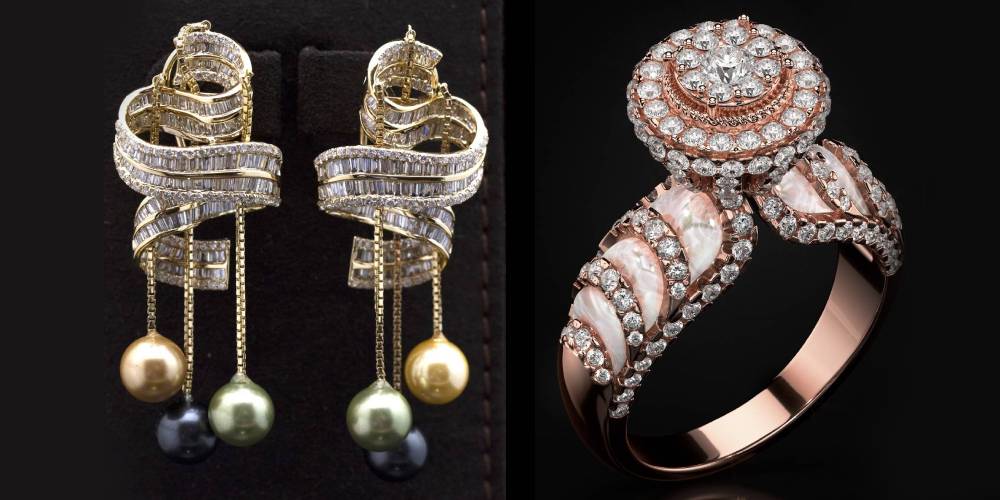 Dreamy Elegance
The ultra-modern meandering rose gold earrings set with fancy-cut diamonds are adorned with tassels ending with pearls of different hues. The rose gold ring with its shanks partially decorated with specially cut mother-of-pearl and diamonds holds aloft a motif filled with diamonds. The oxidized look of this set is apt for the grey and copper colour ensembles. Nitya combines a fusion outfit with steel lacework pants and metallic grey high neck collar. This is completed with a steel grey bead work cape with Swarovski crystals and lacework from the #meshbynityabajaj collection.
JEWELLERY: AWESOME SPARKLERS
---
A NIFT graduate, Nitya Bajaj is recognised as one of the top fashion designers of the country. She established her brand in 2012 and luxurious silhouettes are the hallmark of Nitya's label. Every handcrafted ensemble by Nitya is an expression of sophistication. Today, Nitya's designer wear is housed at multi-brand boutiques in India, Indonesia, London and Dubai.