Come 1st June and jewellery buffs and buyers will congregate at the COUTURE 2023 show in Las Vegas. Design acts as the driving force behind curated shows like COUTURE, attracting visitors who have a deep appreciation for the innovative design language presented by brands worldwide. GANNON BROUSSEAU, Director and Executive Vice President of COUTURE, shares his insights in an exclusive email interview to Solitaire on select Indian brands and emphasises the importance of preserving their unique design DNA while striving to differentiate themselves. Over to Brousseau: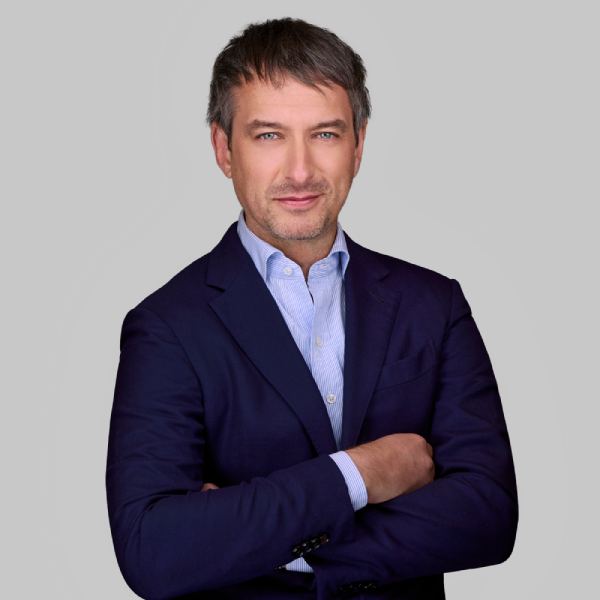 Your perspective on the emerging designer jewellery brands from India?
We are proud to showcase an extraordinary curation of exceptional fine designer jewellery and luxury timepiece brands from across the globe. Nearly half of our exhibitors hail from overseas, and we are seeing a level of talent, creativity and design acumen specifically from India that speaks to the country's long history in jewellery design and fabrication.
What unique elements do Indian designers bring to the Las Vegas couture landscape?
The Indian designers who showcase their work at COUTURE display a beautiful complement of traditional Indian motifs and contemporary aesthetics in unique and interesting ways that push the boundaries of how we contextualise fine jewellery.
As an example, Studio Renn's incorporation of materials such as oxidised concrete is a bold and beautiful statement on our perceived concepts of value, while Moksh utilises ancient, time-honoured techniques in pieces that are both modern and hint at Art Deco themes. Showcasing India's position as a leader in diamond cutting is the brand 64 Facets which, after years of trial and error, is introducing an exquisite heart-shaped rose-cut diamond collection at our 2023 event.
What advice would you give to Indian designers who aspire to showcase their collections in Las Vegas?
I would give Indian designers the same advice I'd give to any designer wanting to break into the US market, and that is to stay true to continually evolving your unique point of view. While it may become necessary to make minor adjustments to suit the marketplace, it's more important that you expand upon your strong, distinctive aesthetic foundation.
Since the show is curated, could you let us know the criteria that design houses need to meet in order to participate in the show?
COUTURE is not the biggest show, and that is by design. We have incredible retention with our brands, and anybody new that we accept into our community must have their own unique point of view. We don't want more than one of any particular aesthetic we want the originator of a particular style or aesthetic, one that is authentically them.
Solitaire spoke to some of the acclaimed Indian brands participating in COUTURE 2023 to figure what they would be showcasing at the most awaited show of the year.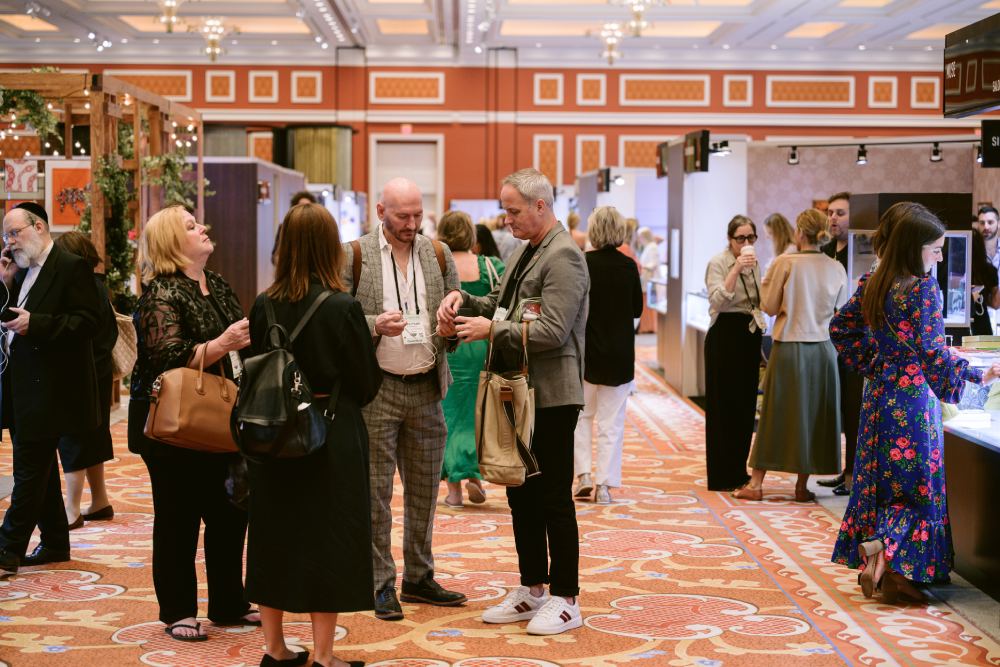 Abstract Expressions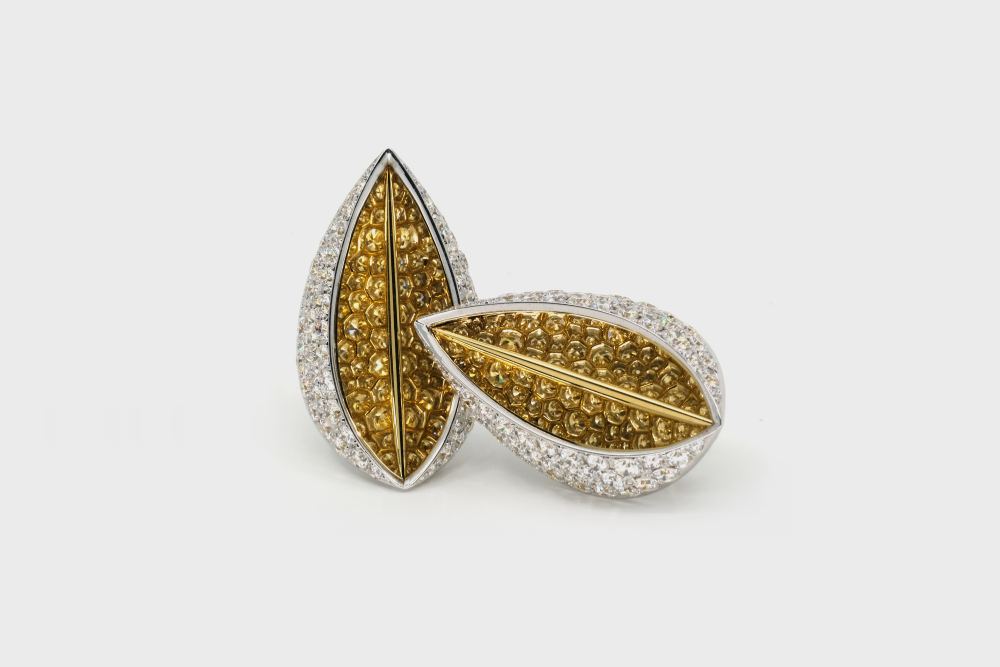 Studio Renn returns to COUTURE with recent design explorations – Seed-Leaf. The Mumbai-based avant-garde jewellery design house established in 2018 by Rahul and Roshni Jhaveri, explores concepts and perspectives, rendering abstract ideas through fine jewellery.
The Seed-Leaf collection is part of an ongoing study represented through a form that is both a seed and a leaf, signifying fertility, abundance, creation through the reflections of diamonds created on the inside the high-gloss gold surface of the piece.
"The most important aspect to this work is what is created inside, the intangible reflections of diamonds on a mirror-finished gold surface," says Rahul Jhaveri, Creative Director.
Studio Renn will also unveil recent additions to Cacti and Fish. The collections are reinterpreted in abstract and simple forms to convey complex ideas.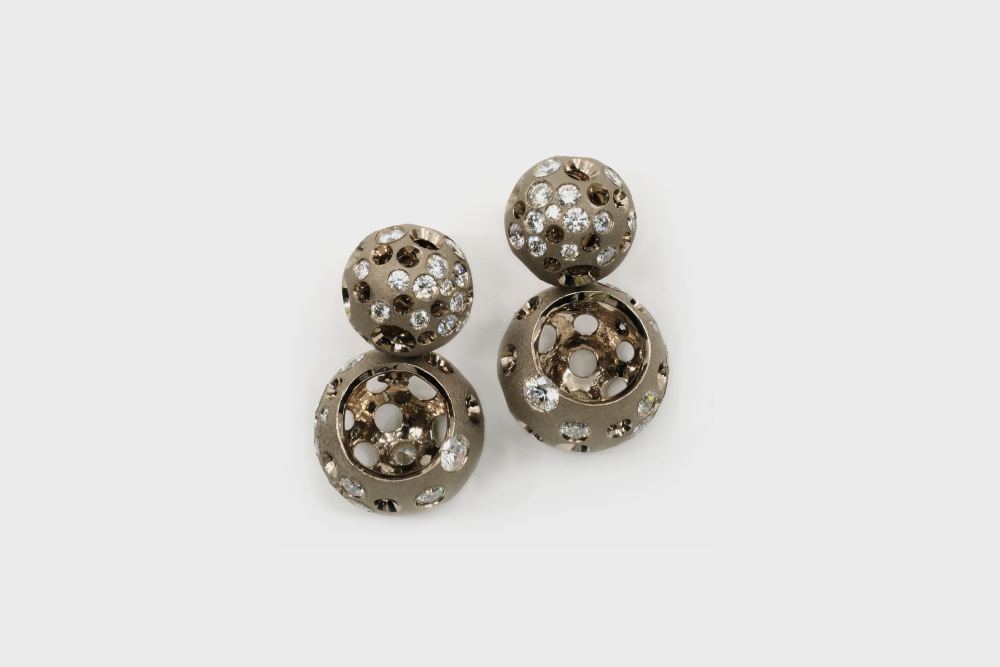 Explorations in Puffball Voids are a technical in-house innovation wherein the casting skin on gold is left unpolished, contrasting against the polished rims of the voids and the diamonds.
The Studio's Puffball Voids bracelet was nominated for Editor's Choice at COUTURE last year.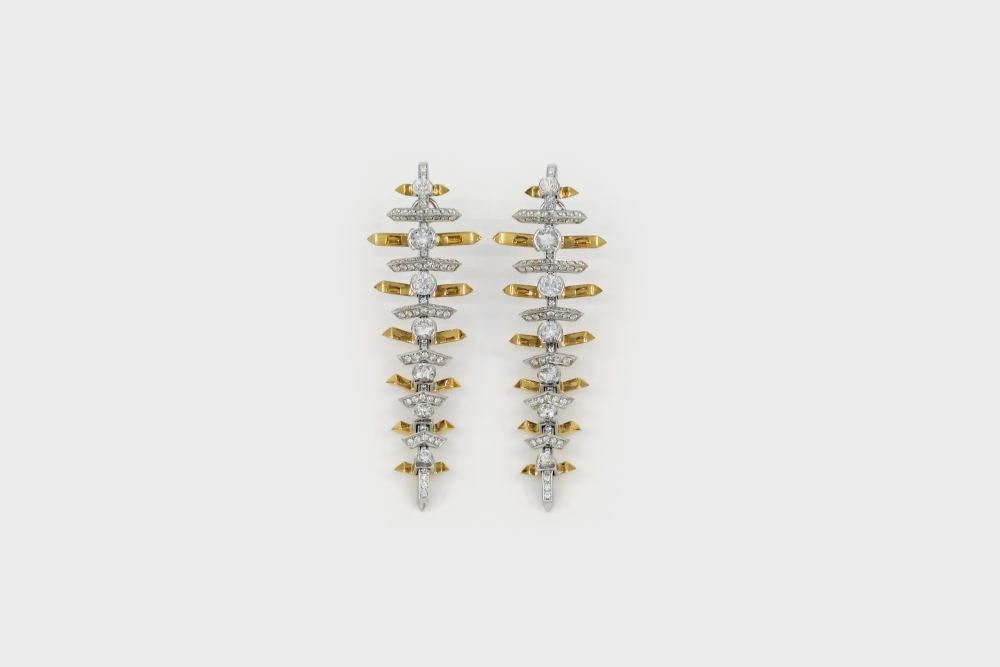 The collections include earrings, rings, bracelets, and pendants made in 18-karat gold in varied colours, finishes and textures — and set with diamonds and rubies. They range in price from $10,000-$60,000.
"We look forward to showcasing our new works at COUTURE 2023. These explorations capture the innovative spirit of the Studio – conceptually, aesthetically, and technically," say Co-Founders, Roshni & Rahul Jhaveri.
Into The Future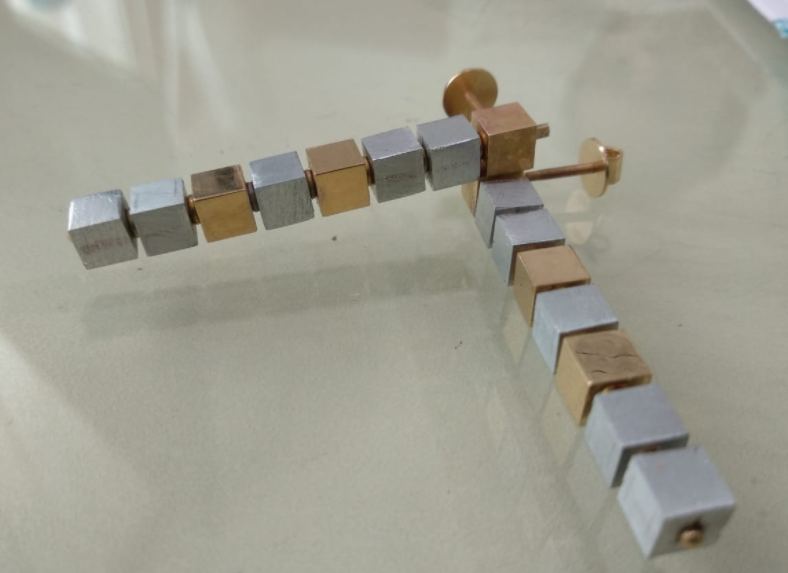 Moksh, the Mumbai-based couture jewellery brand, founded in 2004 by Milan Chokshi, will showcase 'Shourai' (Japanese for 'future'), its new sustainable line of jewellery made from recycled gold and airplane parts, along with the latest iterations of its signature collections — 'Jodhpur' is inspired by the jaali work of the Mehrangarh Fort. 'Kyoto' is inspired by the Wabi-Sabi philosophy. 'Paro' takes its design cues from prayer wheels of Bhutan's Buddhist temples. 'Bombay' captures the essence of the maximum city. And the arresting, rugged, snow-clad landscapes form the backdrop of the 'Ladakh' collection rendered with gemstones, diamonds and pearls.
The contemporary lines underscored with sensuality of form and volume, turn into unconventional jewels with the exceptional artistry of the atelier.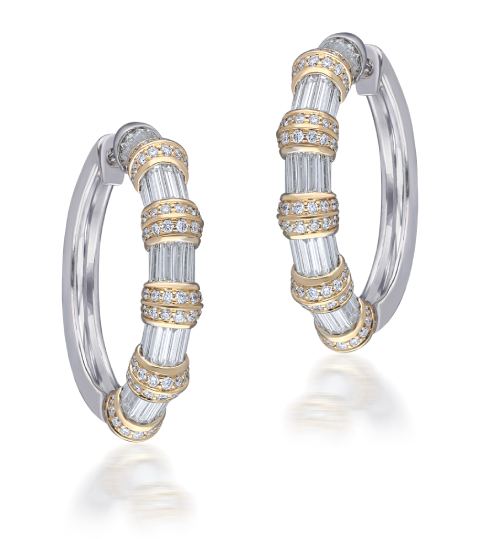 Milan Chokshi asserts Moksh's focus has always been on prioritising good design over harping on provenance and legacy. The brand's exploration led to an unconventional collection, Shourai, crafted from reclaimed aluminium from abandoned airplanes and 18-karat gold to create a simple yet striking collection, Shourai, which stresses on minimalism, comfort and balance.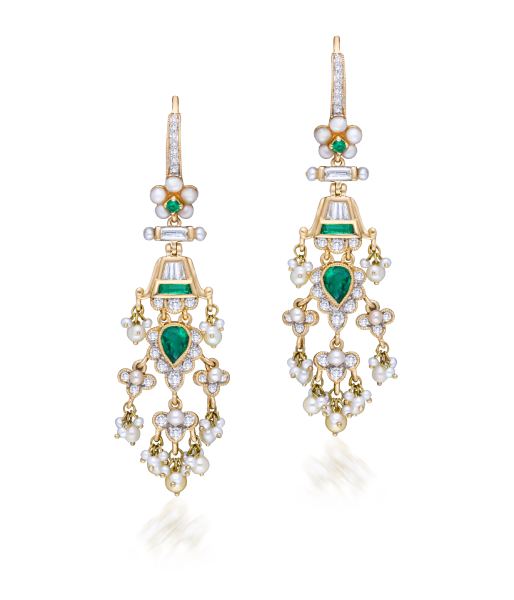 Moksh will also unveil high jewellery pieces from Nuur, Empress and Taantvi collections. The jewellery, rendered in 18-karat gold, features baguette-cut diamonds, rubies, emeralds and blue sapphires. Marquise-cut diamonds, special-cut tapered diamonds and Japanese natural Keshi pearls accent the pieces. "The challenge of setting tapered baguette diamonds and special cut gems in interesting ways has always excited us at Moksh," says Chokshi.
Symbolic Charm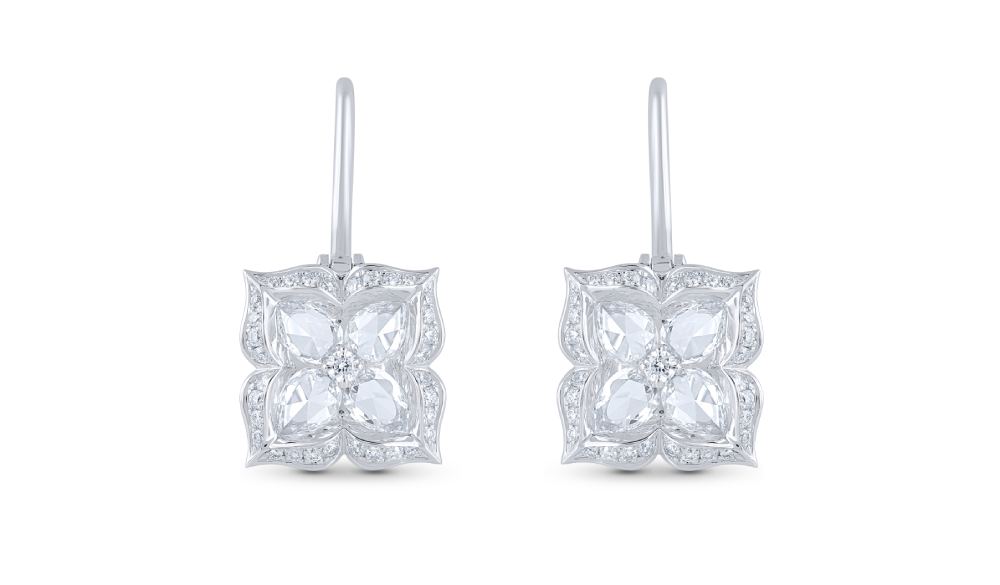 Harakh Mehta, Creative Director & Founder, of the eponymous label, informs that this will be his third time exhibiting at COUTURE. "It is well organised and they invite a high calibre of retailers, who appreciate better quality and craftsmanship. We like the whole vibe of this show and are excited to launch our new 'Drops of Joy' collection at COUTURE 2023!"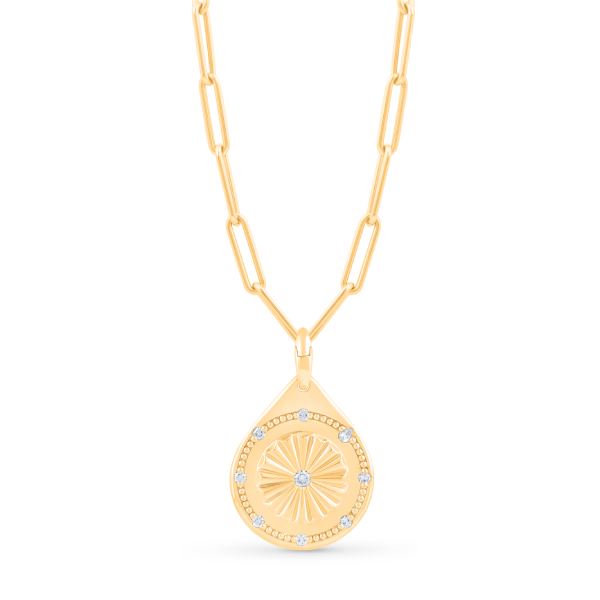 The capsule collection comprises a spiritually inspired suite of ten 18-karat gold charms/pendants accented with colourless (D,E,F colour/IF-VS clarity) diamonds, each featuring one meaningful cultural icon or talisman such as select sacred Ashtamangala symbols, that have been used for protection, strength and wisdom in Hinduism, Buddhism, and Jainism.
The word "harakh" means "joy so overwhelming it can evoke tears" – fittingly, each charm in the collection includes the Harakh signature teardrop of joy pear-cut diamond at its northeast corner, a location believed to welcome wise Feng Shui energy.
The new charms are sold separately as mix-and-match collectibles that can be affixed to necklaces, bracelets, or handbags. They range in price from $4,000 to $6,500 and will be available at Harakh's retail partners worldwide.
A fourth-generation diamantaire, Harakh creates unique diamond lines that are timeless yet modern. Underscored by expert craftsmanship, handpicked diamonds and gemstones, the jewels come to life at his atelier in Mumbai, India. The brand retails out of boutiques in Mumbai and New York.
Diamond Feast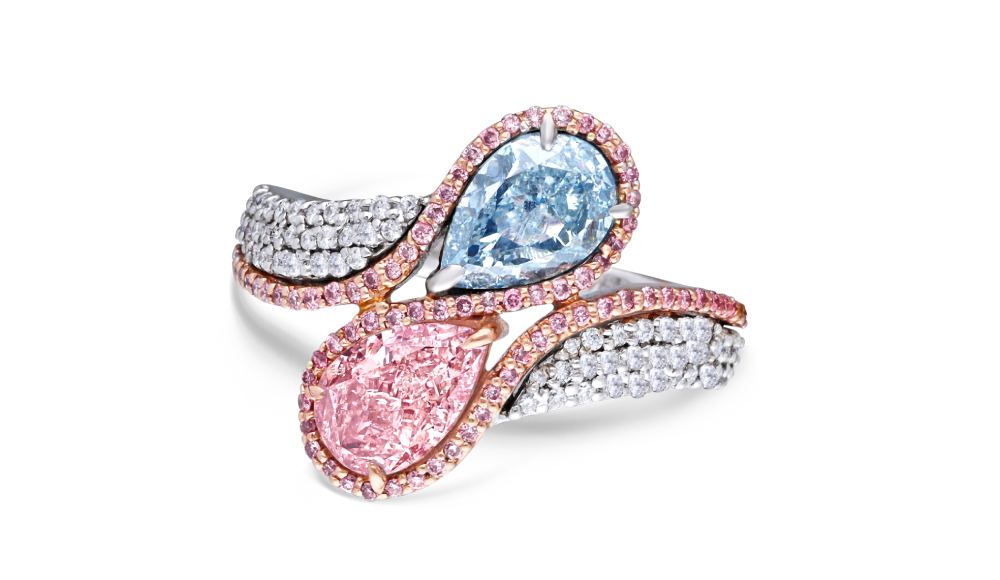 This is the second outing for Hirani (previously P.Hirani Exports) at COUTURE and Founder Darshit Hirani, who has a predilection for fancy colour diamonds, is famous for collections that are classic with an allure that lasts forever.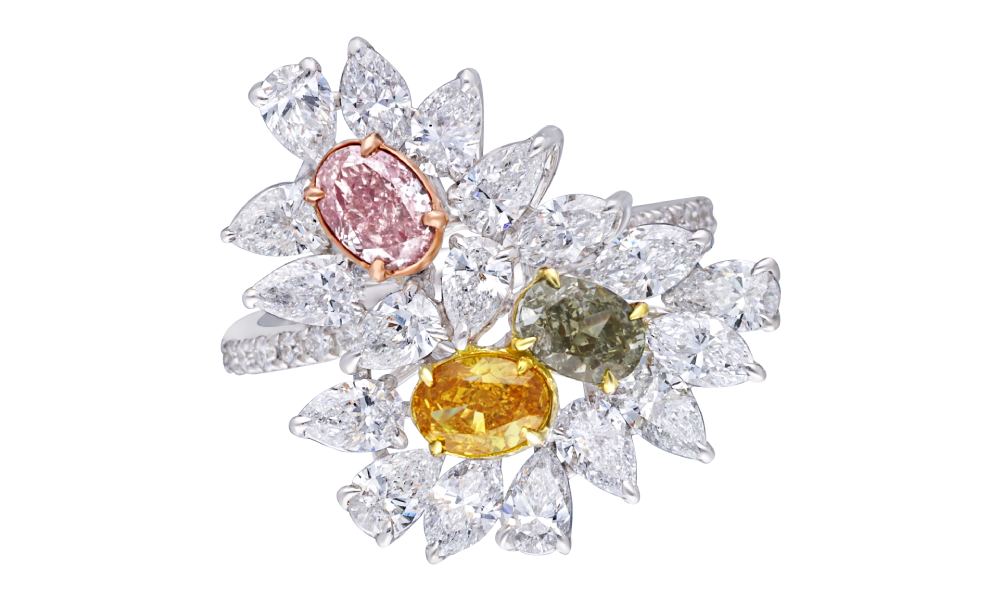 Hirani notes, "We had a decent show the first time around and surely will capitalise on the platform that we have built. Since we specialise in fancy colour diamond jewellery, we are able to offer customers an experience unlike anywhere else. Since COUTURE draws a curated audience, we get the right amount of attention which is needed for our kind of products."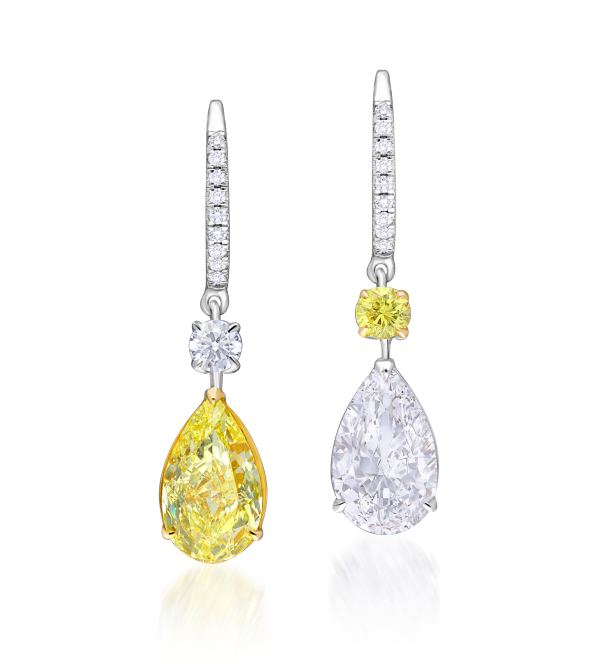 The company caters to a vast audience including the USA, the Middle East, South East Asia, Europe and India, and tweaks its collections based on the preferences of the consumers in each of the regions. "However, the majority of our jewellery has global aesthetics, and participating in important trade shows across the world gives us a fair idea about the building appropriate region-specific collections."
Jaipur Delights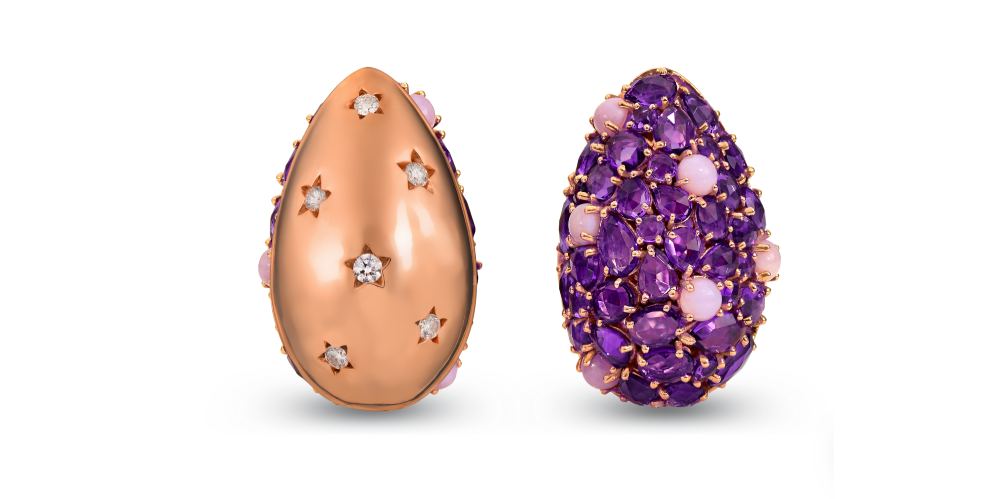 GYAN Jaipur will debut at COUTURE 2023, Las Vegas, with three new collections, Jaipur, Aravali, Sarai, and one-of-a-kind designs. The fine jewellery creations reflect the rich culture of contemporary Jaipur, dynamic creativity, and unparalleled craftsmanship.
GYAN Jaipur will also unveil a curated line of wood rings set with coloured gems set in 18-karat gold and crafted from recycled ebony wood.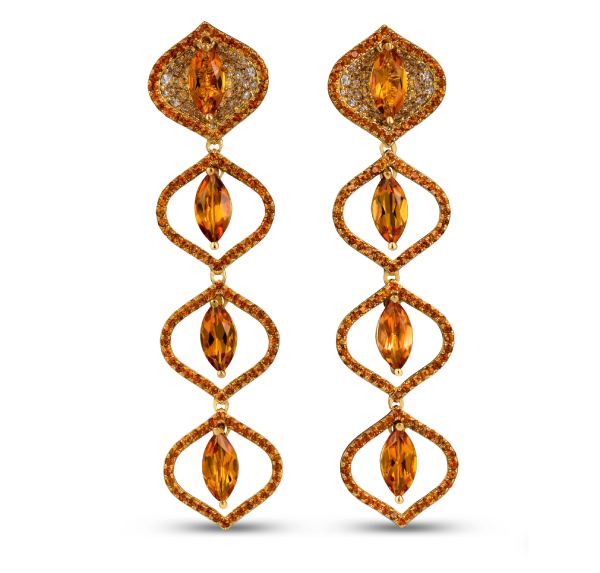 The special pieces rely on the same traditional craftsmanship and virtuosity that goes into its collections. The one-off pieces are inspired by gemstones.
"It is the kaleidoscopic cultural heritage of Jaipur that imbues our jewels with their colourful Indian spirit. We see luxury in heritage, and taking inspiration from the vibrant Pink City, we use traditional craftsmanship to create unique pieces that have a global aesthetic," notes Akhil Dhaddha, Creative Director.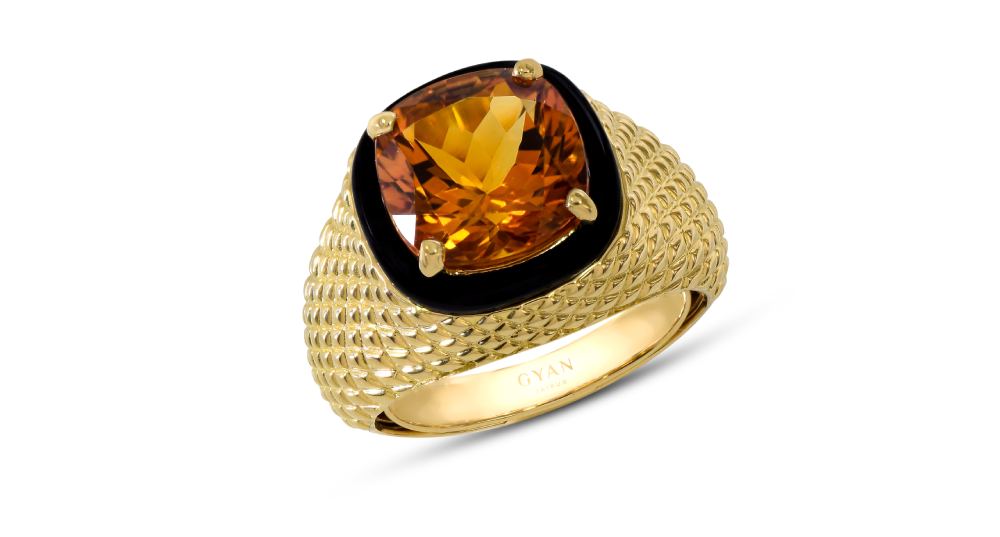 "We want to showcase our work and connect directly with jewellery aficionados. It's an opportunity to make Gyan Jaipur stand out and have one-on-one interactions with buyers and the jewellery fraternity at large," he adds.