Paris-based PHILIPPE LAURAS is a highly skilled jewellery artist who debuted his collection in the designer section of Gem Genève called Vivarium, curated by the renowned Vivienne Becker. Despite being a new entrant to this section, Lauras is not a novice in the field. He had already honed his craftsmanship by working in ateliers that collaborated with some of the most prominent names in the industry, such as JAR, Fred, Cartier, Harry Winston, and Marina Bulgaria, among others.
While Lauras incorporates modern forms into his creations, such as fluid and voluminous shapes, he remains a strong advocate of handmade jewellery. And he reasons why as a jewellery designer and artisan, one must not rely on technology, but work with one's hands as it adds a certain lyricism to the bejewelled renditions.
Tell us about your early years in France and how did you find your calling in jewellery?
From a very young age, I was informed and initiated into different art forms with a broad and diverse approach … be it music, architecture, and in particular, the visual arts such as painting and sculpture. During my leisure time, I would devote myself to painting. I was often taken to museums, to discover exhibitions and this was an integral part of my travel programme.
I was lucky to have grown up in an artistic environment and had cultivated a certain facility and ease to express myself in these fields. Naturally, I was destined to a creative path. It is this path that I chose.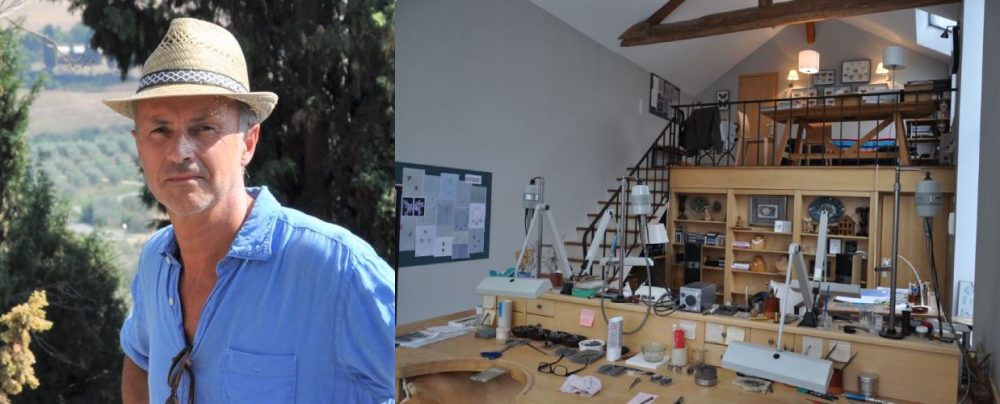 After your course in School Of Jewelry Of Paris (BJOP) and gemmology did you work for a jewellery brand/s or a maestro?
After having acquired the basics and the conceptual approach to create jewellery at BJOP, I supplemented this knowledge by taking up courses in drawing, drawing jewels, volumes, modelling because I wished to be a draughtsman and creator of jewellery.
I started in 1982, and decided to set up base in Paris, where most of the jewellery professionals are located.
After a very stimulating interview, I understood that I was in the right place, and had found my way. I was hired at the famous French jewellery house Guillemin & Soulaine, renowned for their quality of work, technical skills and competence and its stylistic approach to create demanding and prestigious pieces. This company worked for several French and international brands.
The work was supervised and directed by an experienced jeweller. I learned the trade with patience, rigour, and precision, under the tutelage of the best jewellery artists. The various approaches in styles and concepts… often working on a drawing or modelling to bringing the piece to life. Working for several brands enriched me intensely.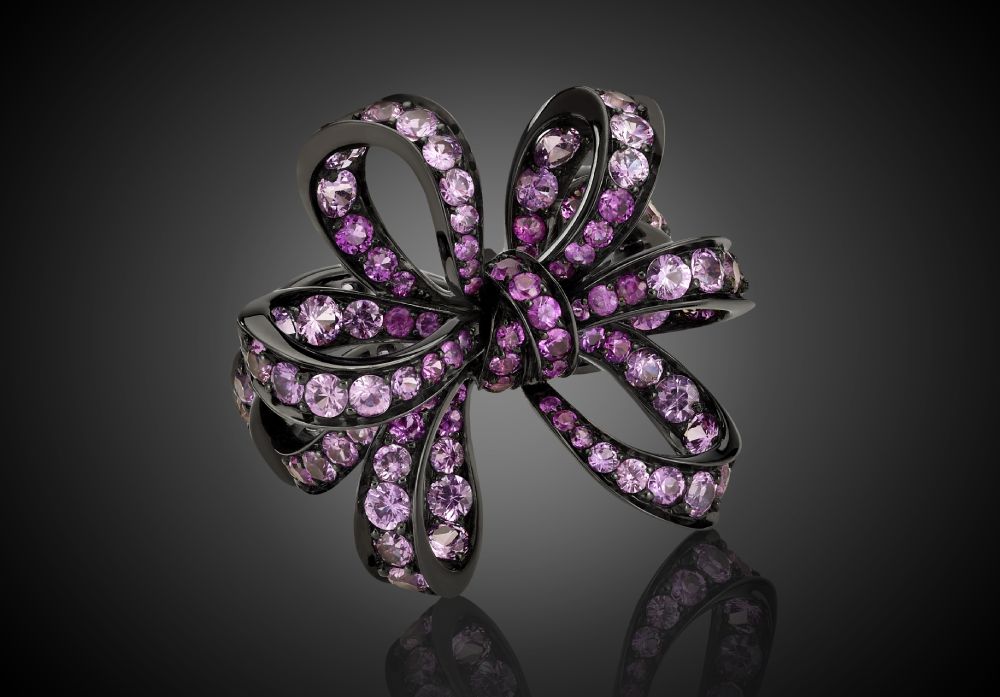 A few years later, an executive from the company set up his own company and asked me to join him. The same rigour and the same approach to making jewellery was adopted. The workshop was unknown to public but had a great reputation in the trade fraternity. We either worked from drawings, but the jewellery houses also let us propose designs based on the gemstones they entrusted us with.
It was a small outfit of less than 10 people. Over the years, I was able to acquire and enrich the technical and artistic know-how to collaborate with the artistic directors of renowned brands: JAR (we were associated during the beginning of the brand), Marina Bulgaria, Fred, Cartier, Harry Winston … it was an intense journey that lasted over 15 years … difficult to imagine in today's scenario. Those were the days when laser and computer-aided design did not exist.
When did you establish your own firm and where?
Enriched by years of experience, I started my own workshop near Paris in 1995. I wanted a different quality of life and a spacious workshop. Naturally, I positioned myself as a designer of unique pieces for the big names in jewellery.
Thus, I began to work closely with Victoire de Castellane and the Dior jewellery studio from its inception until 2017. My workshop has also created exceptional pieces for the Van Cleef & Arpels studio.
My studio designed the unique pieces for the thematic collections, annual high jewellery collections, and special orders. Working from drawings, but often reinterpreting, modifying, reinventing, these pieces of jewellery were made and executed by hand.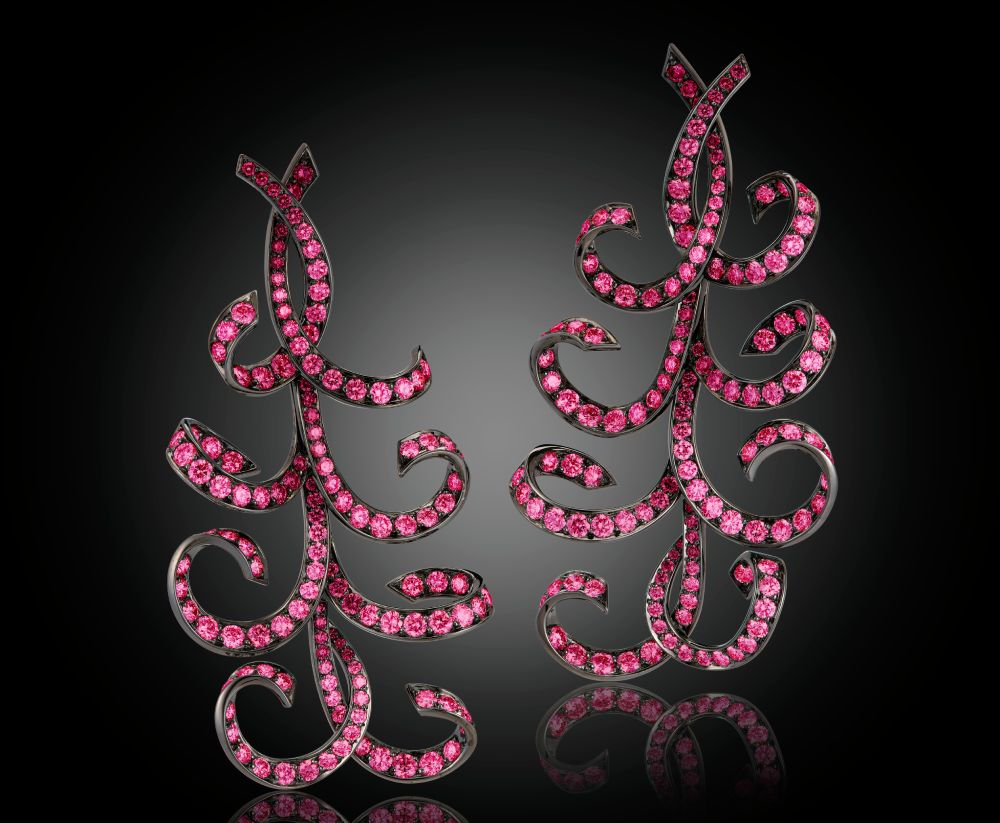 What is the USP of your brand?
The work entirely executed by hand. During my career in these exceptional workshops, I benefited from the training, which I consider an asset.
I only make singular, unique pieces, or realise custom-made pieces.
Only a handmade realisation can make the curves so soft, light and fluid, and make the piece voluminous.
Your signature style is the Ribbons set with gemstones. How do you manage to achieve that 3D sculptural feel?
Precisely. My pieces are not designed by computer. Although this design has been generalised and has become the norm.
The CAD (Computer Aided Design) imposed in many schools has taken over the work of modelling and sculpture, techniques. It's an interesting tool, perhaps a wonderful one as it has rationalised, standardised and simplified the design of series, and shortened manufacturing time.
Today, most brands belong to financial groups that favour CAD, to the detriment of the know-how of fine jewellery, which requires a long apprenticeship and career. Some of these techniques cannot be transposed digitally onto a computer.
The handmade work remains very often undeniably more precise, finer, and more refined; lighter and more mobile. Those who adopt this approach are becoming more and more rare.
In the workshop, after a sketch or a drawing, we make our prototypes in non-noble metal: nickel silver, zinc, and tin. This allows us to approach the volume of the piece as closely as possible, and at scale, and quite quickly. It is necessary to put poetry, delicacy, to give it life. Once satisfied with the result obtained, the jewel is made of metal.
The realisation is faster than with CAD, but still it is necessary to have learned the artistry required of a jeweller.
I prefer the alloy of gold 750/1000 and palladium 130/1000. The palladium metal of the platinum family is perfect for setting and more resistant than gold and allows us to work well.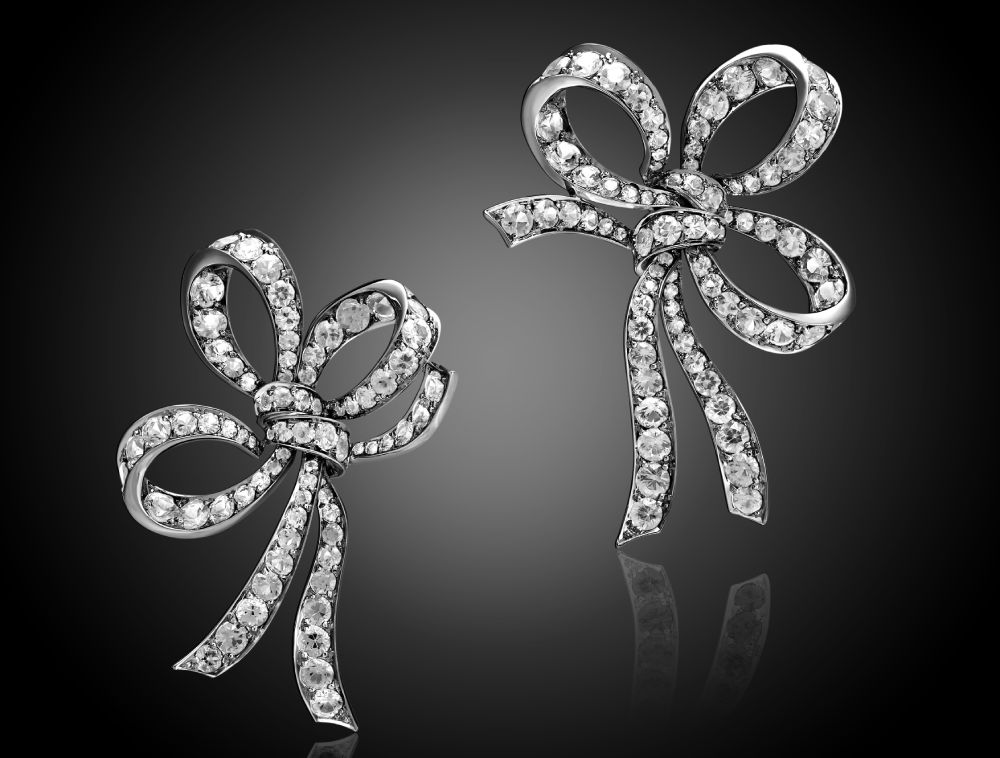 What are the major inspirations that help you create your collections?
The Falbala collection was born from a reverie around a ribbon… timeless, inescapable, feminine, the knot imposed itself. Created and entirely handmade in our workshop, these pieces are singular and unique, always voluminous, combining elegance and refinement.
Sometimes this ribbon is tied around the finger to form a ring all in volume and delicacy. Other times, the knot forms an earring whose volutes delicately decorate the face. Only a handmade work can make the curves so soft and fluid.
This collection was presented at Gem Genève 2022, in the Vivarium of designers selected by Vivienne Becker. That's where I met Saurabh Bhola, the upcoming Indian jewellery artist.
The pieces met with success. Particularly those with a black rhodium finish, which lends modernity to the pieces, and finely highlights the gemstones by imparting a "frozen" aspect.
The diamonds used are natural diamonds referenced DE/VVS; the stones used are of exceptional quality. Guaranteed and subject to the international certification system of the Kimberley Process. The coloured stones, too, are carefully selected.
A theme that I will address next is the plant, but without trying to imitate it. Nature will always have the upper hand in form and colour, because it is alive, and imitating the living is a challenge.
I'd rather transcending the theme by putting some lyricism into it, and by trying to magnify it.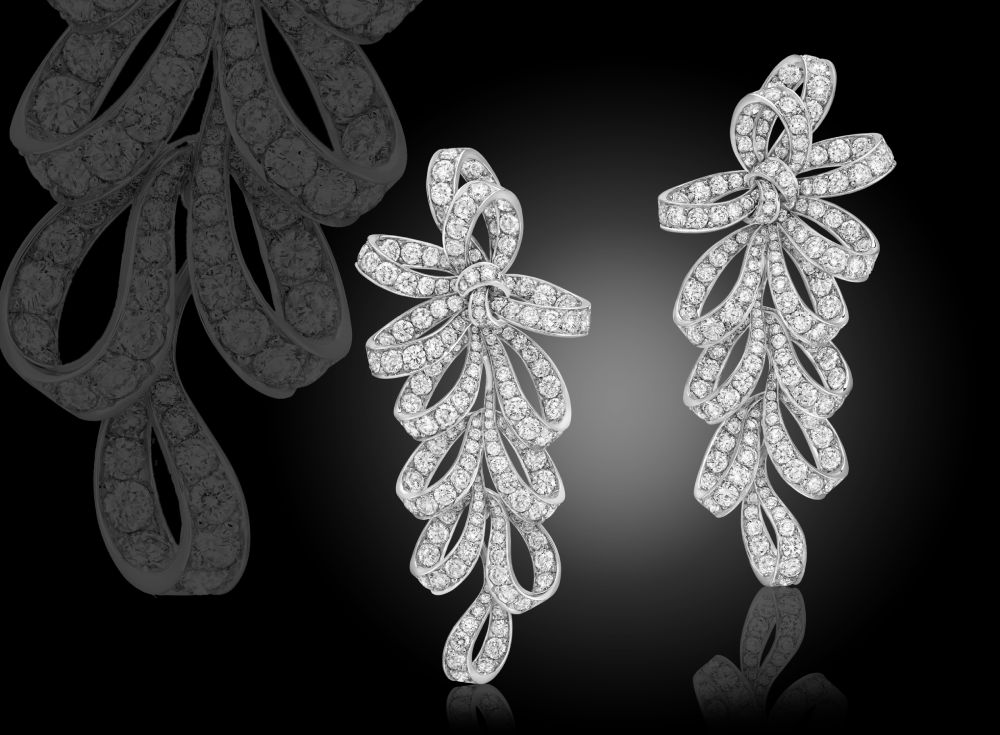 How do you manage to balance creativity and client's demands in the made-to-measure commissions?
Custom orders require listening to the customer's wishes. Some customers have a specific idea, sometimes unexpected. For example, a signet ring with surprising proportions, a ring where family stones that must be reused, a pendant with excessive weight. We must respect their wishes and walk with them to realise a common goal to create realistic, comfortable and aesthetic renditions.
On the other hand, some clients arrive without any specific project, and trust me almost blindly.
Do you follow any Indian designers?
I met Saurabh Bhola at the Gem Genève exhibition in May 2022. We converse regularly, and he makes me discover the Indian traditional jewels, their conception, I hope to join him soon and discover India.
I would like to meet Viren Bhagat, as he brilliantly put modernity in the Indian jewellery. Bina Goenka is another artist whose work I appreciate.
What are the activities that you pack in your leisure time?
I like to visit antique shops and flea markets. Decorating, like cabinets of curiosities, amuses me. Gardening and landscaping relax me throughout the seasons. To let off steam, I play tennis and go mountain biking.
Know more about him: https://www.philippelaurasjoaillier.com/