A record participation by exhibitors and all-time high visitor turnout at the January Vicenza gold jewellery fair (Vicenzaoro) underscored the resilience of the upper tier of the global jewellery and gemstones market.
Fair organisers and exhibitors expressed optimism for the market outlook in 2023 due to the strong attendance and buoyant mood at Vicenzaoro, the first major global jewellery trade show of the year.
Vicenzaoro, which takes place in the industrial fair grounds of Vicenza in northeast Italy, near to Venice, is the largest jewellery, watches and accessories trade show in Europe, attracting retailers, wholesalers, manufacturers and designer buyers from around the world.
The show offers manufactured precious jewellery – both "Made in Italy" and from elsewhere – as well as loose diamonds and gemstones, watches and vintage jewellery, machinery, new technologies, and accessories such as luxury jewellery boxes and travel portfolios, and furniture for stores.
The January edition reported all-time high attendance, organisers said.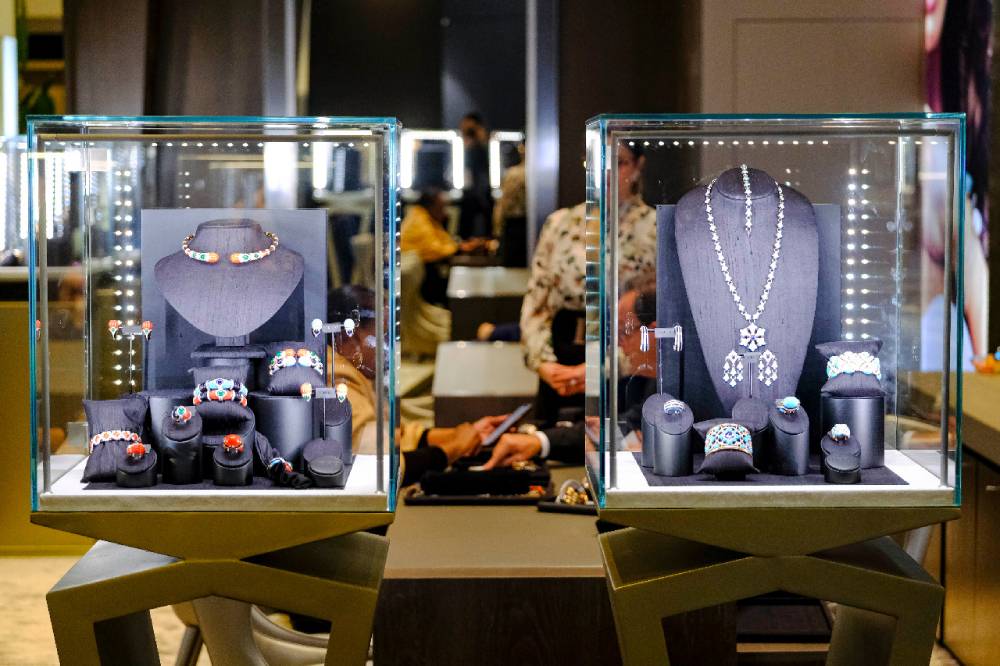 "Foreign buyers doubled compared to the 2022 winter edition (+105%) and the +11.5% attendance is an all-time record, compared to the pre-pandemic edition of January 2020, despite the fact that Vicenzaoro 2023 was one day shorter," a statement said.
Foreign attendance was close to 60% of the total, from 136 countries, with Europe accounting for 54.5%, the Middle East 9.5%, Asia 9%, Turkey 9%, North America 7.2%, Africa 5.4% and Latin America 4.7%.
Among the most represented individual countries were the United States and Turkey; from Europe, Greece, Germany, Spain, the UK and France were highly represented; from the Middle East, visitors from the United Arab Emirates, Israel and Saudi Arabia turned out strongly; and from Asia, visitors from India, Japan and Thailand showed up in high numbers.
Italian attendance from all regions was very positive, with Lombardy, Emilia-Romagna, Lazio and Sicily showing an increase of over 20% compared to pre-pandemic times.
Exhibitor numbers also achieved new heights.
"We have more than 1,300 exhibitors coming from 36 countries," show director Marco Carniello told Solitaire in an interview on the fourth day of the five-day event.
"It is a record high. It is amazing that after 2-3 years of pandemic we return here with such a beautiful, big show."
And, at this edition, T.Gold, the international showcase for machinery, innovation and new technologies, saw a 10% increase in exhibition space, organisers said.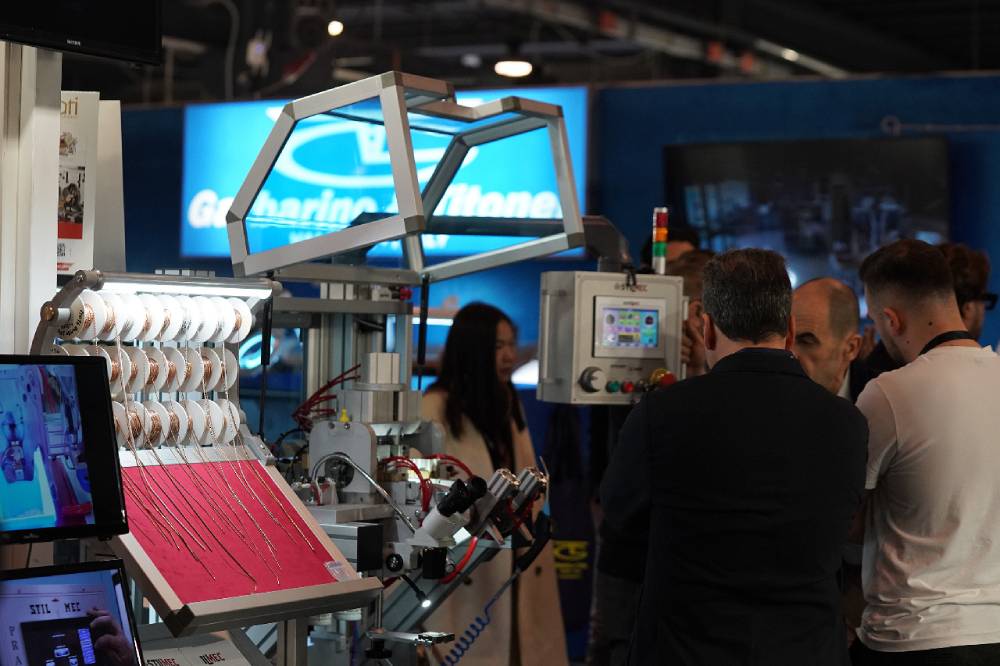 MARKET OUTLOOK
Rahul Jain of Hong Kong-based Caram Gems, exhibiting in the "Essence" gemstones hall, said he was upbeat about 2023 after strong demand during the Christmas and festive period, notably for the rarest and most beautiful stones, such as large, exquisite no-oil or low-oil Colombian emerald pairs.
Rahul Jauhari, sales and marketing manager of Hong Kong-based Kunming Diamonds, a supplier of fancy colour diamonds, said the market for fancy coloured diamonds was extremely robust due to their rarity.
TRENDS SHOWCASE
A special appeal of the January edition of Vicenzaoro has always been its strength as a showcase for trends for the coming seasons.
Celebrated creative director Paola De Luca led a multi-visual TRENDVISION presentation called DREAMSCAPES, highlighting how visionaries are using new technologies, combined with the power of their imaginations, to test the boundaries of jewellery design.
Vicenzaoro is a vital opportunity for brands from around the world to show off their latest collections.
Highlights included a serpent necklace featuring gold beads, cut by diamonds, from D'orica; a natural malachite necklace, set in 18-karat gold and featuring white diamonds, from the new Zinara collection by La Marquise Jewellery; and a Valentine's Day silver jewellery collection from Desmos Jewellery.
In the luxury jewellery hall (7), FOPE showed off new collections, such as the "Panorama YOU" collection which allows the wearer to personalise their look on a bracelet or ring.
Vicenzaoro has driven forward a proactive strategy of connecting with the global trade, maintaining a highly visible presence even during the lockdowns. The January edition featured a high turnout by bloggers, influencers and trade press from around the world.
The event is raising its profile in watches, and showcasing Italian watchmaking heritage, via VO VINTAGE which takes place in parallel to Vicenzaoro.
Vicenzaoro ended on January 24, 2023.