Sunil Nayak, CEO, Reliance Jewels talks about the pan-India brand's plans for restocking inventory at IIJS for the anticipated surge in demand during the festive and wedding season.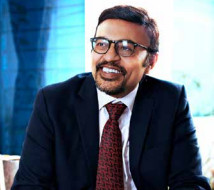 IIJS Premiere is relocating to Bengaluru … your comments about the move.
Keeping in mind the Covid19 restrictions, it is for the first time that the IIJS show will be held outside Mumbai. Obviously, the relocation will not stop the team from attending the exhibition. Shifting the venue from Mumbai to Bangalore has not affected our enthusiasm. In fact, our presence in the show will not only help us get an exposure to the latest jewellery trends from India but will also help us build stronger trade relationships and garner larger volumes of business through the exhibition.
What are you planning to source at the show?
It has been more than a year since the industry witnessed a physical show of the magnitude of IIJS. Hopes are obviously high, as it is the need of the hour that the entire jewellery community comes together to boost the jewellery business. We are expecting a surge in demand for gems and jewellery in the next few months with weddings, festivals like Dussehra and Diwali lined up in the coming months. IIJS will be an opportunity for us to restock our inventory for the upcoming demand for the season. Every year, IIJS platforms showcase new design philosophies and techniques by various manufacturers and it's always inspiring. We always visit with an open mind and look at unique offerings and technologies for our upcoming businesses.
Keeping the gold price in mind, will you look to source more lightweight items this time?
Not just the rise in gold prices, even the fact that pandemic and work from home has made us all go for trendy, minimalistic yet elegant looking jewellery pieces for the year 2021. Lightweight jewellery pieces are having the moment with more brands launching ornaments in this segment. Right from neckpieces to bracelets, eardrops and rings, lightweight items are the latest launches of the year. For women who have made minimalism as their way of life, lightweight jewellery pieces are just the right pick, since they have the right amount of sophistication juxtaposed with tradition. However, majority of jewellery consumption in India is still for traditional occasions, festivities and weddings and hence we will continue to take a large percentage of our both sourcing and in-house designs.
What jewellery are your retail customers looking for these days?
There has been seen a spike in demand for lightweight, functional jewellery as well as more wearable pieces that can be styled for multiple occasions.
Intricately designed temple jewellery and elegant antique gold designs are always loved by young couples. Gold and coloured gemstones are the most preferred choice of an Indian bride.
What is your outlook for jewellery retail sales in 2021?
The gems and jewellery market is reviving, and with stores reopening we are witnessing a peak in jewellery demand. We expect it to rise even higher during the Diwali season. Bridal and festive jewellery is still one of the heavy purchases that will garner sales in 2021. Since minimalist and lightweight jewellery is trending, customers are keen on making purchases for their everyday use.