SIDDHARTH R SAWANSUKHA, the Managing Director of Sawansukha Jewellers, holds a positive outlook for the diamond jewellery industry's future, and anticipates a potential surge of up to 25%, driven by the demand generated by weddings.
How has your association with IIJS contributed to your company's growth?
IIJS has opened a platform for jewellers to showcase their artistry and craftsmanship to a large number of people under one roof. It has provided an opportunity to interact with people, build relationships and empower jewellers to grow.
Every opportunity is very special for us because we strive to give the best to our customers. Before every exhibition our team sits together and researches to see what are the market trends right now and accordingly, we make trend- setting pieces which are one-off to retain their exclusivity.
Ours is an association of over 20 years with IIJS and the journey has been an extraordinary experience! The relationship we made with our clients in these years gets stronger every year and it is something we will cherish for a lifetime.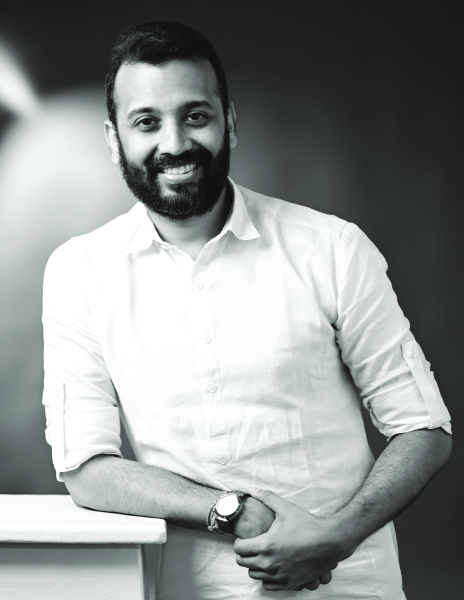 Could you provide detailed information about the new collections you will be showcasing at the event?
Sawansukha has always been known for bridal jewellery and in this segment, we have seen an unprecedented growth in the past few years. Our skillful designers make handcrafted masterpieces with precision, quality and artistry. We revamp our designs following new trends and our clients' needs with time.
Especially for IIJS 2023, our entire team of Sawansukha had worked very hard to present designs that are never seen before. We are exclusively presenting a hand tossed range of diamond jewellery at hall no 4 of Nesco. Our karigars have been working for 1800 hours to bring this collection to life and I'm very hopeful that this range will win over hearts of our clients.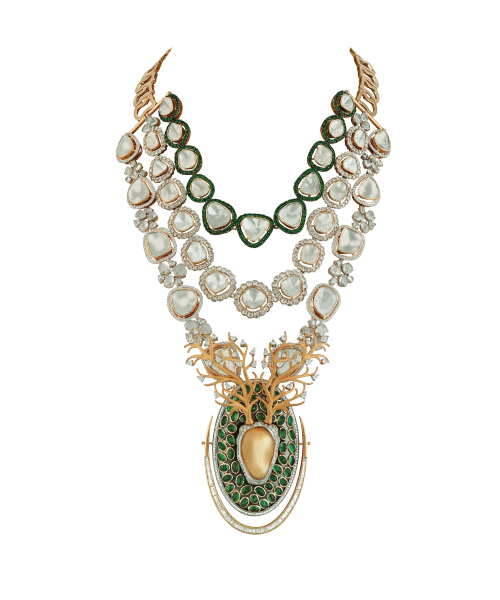 What are your expectations from participating in IIJS premier 2023, and how are you going to maximize this opportunity?
The remarkable individuals attending IIJS are truly praiseworthy, and I extend my gratitude to the entire team for their dedicated work in acquainting us with novel international platforms and connections. Up until now, I hold the view that IIJS remains the sole platform in India that has significantly nurtured growth across various sectors, including but not limited to diamonds, gold, silver, and more.
For us, the diamond jewellery business has always been reaching newer heights each year due to our participation in  IIJS.
So, to maximise the opportunity, we work very hard prior to IIJS. The intense study lasting nearly three months gives us an indication as to what our clients want for the upcoming season. So, anticipating that we produce the inventory that would click with the clients. Now that is a huge challenge. But we try hard and I believe IIJS will be a success for us this year as well.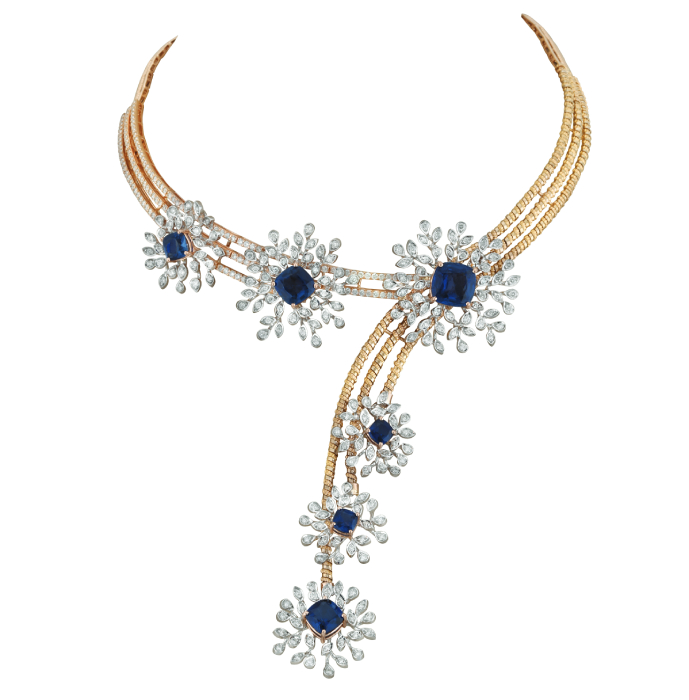 How do you integrate sustainability and ethical practices into your business operations?
Sawansukha approaches things differently to stay one step ahead. From minimizing waste, reusing metals, valuing the crucial role of karigars in our product creations to providing opportunities for them. We conduct business in a compliant and ethical way, taking into account our impact environmentally, socially and economically. Our gratitude toward people and the planet and immense faith in God has given us opportunities to cherish the essence of our art and design.
What is your perspective on the current market scenario for the diamond industry? Are there any specific opportunities and challenges you foresee?
I envision a highly optimistic outlook for the market, with the potential for the industry's growth to surge by an estimated 18-25% within the next few years. With the impending wedding season and considering our industry's strong reliance on the wedding jewellery segment, I anticipate a substantial upsurge in growth heading our way, akin to a sweeping wave of opportunity.
What is your take on LGDs since you have dealt all along with natural diamonds.
Considerable clarity is still needed among both buyers and sellers when it comes to lab-grown diamonds. From my perspective, this distinct market is evolving independently and is unlikely to pose any hindrance to the natural diamond market.
The reasons for this are quite particular. We have yet to establish a definitive delineation that outlines the return value, interest value, and purchasing dynamics for numerous clients. While lab-grown diamonds hold a promising future when embraced as fashion jewellery, their potential may not directly intersect with that of natural diamonds. This alignment will only become evident once we establish a well-defined and transparent framework for communication and understanding with our clients.
Has IIJS played a role in expanding your export business?
It is a great opportunity to meet our existing clients and new clients around the world. Exceptional art and designs have been brought by the jewellers. For us, IIJS has been great when it comes to exporting our product not in domestic regions but also in countries like Singapore, Bahrain, the UK, USA and the UAE. We hope that IIJS will be able to pull in as many people as promised and do justice to wholesalers who wait for this particular event to come up.
Anything else you may want to share
We are unveiling a special collection at IIJS Premier 2023. It's a contemporary range of diamond jewellery that incorporates vibrant shades, versatility in designs and a blend of minimalism and maximalist statement pieces.