Sotheby's set to hold the first-ever selling exhibition in New York showcasing creations of only Black jewellery designers.
In the first of its kind, Sotheby's will stage a selling exhibition dedicated to showcasing the extraordinary skill, imagination and craftsmanship of Black jewellery designers.
On view and open to the public in New York from 17 – 26 September, Brilliant and Black: A Jewelry Renaissance, will feature approximately 60 pieces by more than twenty of the world's leading Black jewellery designers, including custom-made jewels and signature designs spanning a range of periods and styles from the 1950s to the present day. Curated in partnership with celebrated writer, author and stylist, Melanie Grant, the selling exhibition – the most ambitious to date – presents a selection of jewels of exceptional artistry, quality and historical importance, with prices ranging from $1,500 to $1 million.
Among the artists represented are pioneers in the history of design such as Art Smith and Winifred Mason Chenet, sharing the spotlight with a global pool of critically acclaimed creatives, namely Harwell Godfrey, Jacqueline Rabun, Johnny Nelson, Lorraine West, Rashid Johnson, Thelma West, VANLELES, Castro NYC, ALMASIKA, Marei Fine Jewelry, MATEO New York, Matturi Fine Jewellery, Melanie Eddy Jewellery, Sheryl Jones Jewels, Ten Thousand Things, Lola Fenhirst, Jariet Oloyé, Maggi Simpkins, and Shola Branson.
On view at Sotheby's New York galleries at 1334 York Avenue, all of the pieces in the show will be available for purchase, either in person, or directly through Sotheby's Buy Now online marketplace from 17 September through 10 October, with international shipping to select locations available.
Frank Everett, Sotheby's Director of Jewelry, stated: "It's been an honour to collaborate with Melanie, whose knowledge and passion for jewellery design is only superseded by her appreciation for Black artistry. Together, we've gathered twenty-one remarkable designers – some of whom have already enjoyed success and others who are emerging as major forces in the jewellery world – and have asked them to showcase two or three of their captivating designs. Spanning from the 1950s to today, these artisan's creations – many of which have been newly created for the occasion – showcase a range of styles and materials, illuminating the diverse sources of inspiration. Sotheby's is enormously proud to be involved in such a momentous project and to highlight the compelling stories of the individual designers. We are delighted that this first exhibition will contribute to revealing their talents and contributions to the art of jewellery to a wider audience."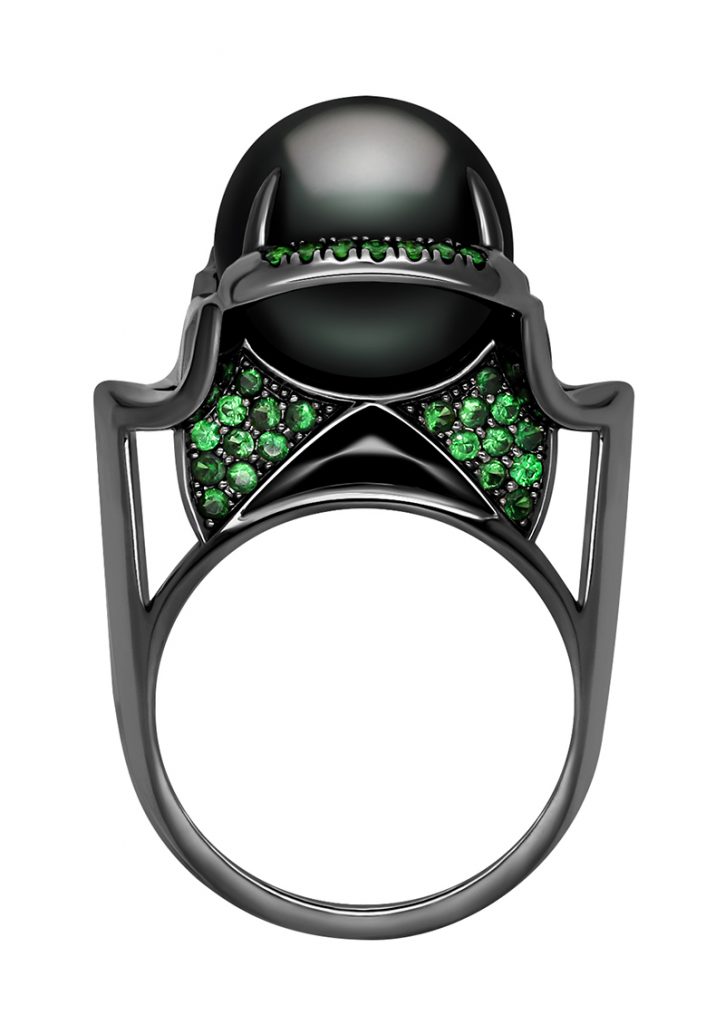 Melanie Grant, writer, author and stylist, commented: "This show represents a shift in thinking from 'African inspired' to Black talent being the inspiration. I've loved working with Frank, Sotheby's, as well as the designers who have surpassed all our expectations. I think we'll look back at this moment as a game changer, amplifying the often overlooked and sometimes underappreciated talents and stories of black jewellery designers.  These pieces have a depth of meaning which is emotional and important.  With this exhibition we hope to introduce these designers to a new audience of enthusiasts and collectors and to dismantle the boundaries that still exist.  To essentially help them make their mark in history."
All images Courtesy Sotheby's