My vision is to ensure quality health services at affordable prices, with the same principles that brought us success in the diamond industry. I keep devoting time for the planning and management of the hospital.

Mr Sevantibhai Shah
Venus Jewel was launched in 1969 by Mr. Ramnikalal Premchand Shah and Mr. Sevantilal Premchand Shah. Between them, they saw an opportunity to take the Indian diamond trade to new heights of quality and craftsmanship. In the years that followed, Venus Jewel became an industry innovator, and internationally renowned for setting new standards in ethical business practices, diamond cutting, polish quality, pricing and employee care. Venus Jewel creates the world's finest round and fancy shape diamonds like emerald, square emerald, cushion, cushion brilliant, pear, heart, princess, radiant, oval, marquise, triangle step, baguette, and trilliant. Today, Venus Jewel is respected globally as a visionary leader of the diamond market.
CSR Initiatives
Venus Jewel has been functioning with the approach that the growth of the company lies in the development of employees, suppliers and buyers. The company has been a leader in taking up social responsibility work along with business development. It has contributed towards education, health, & environment work.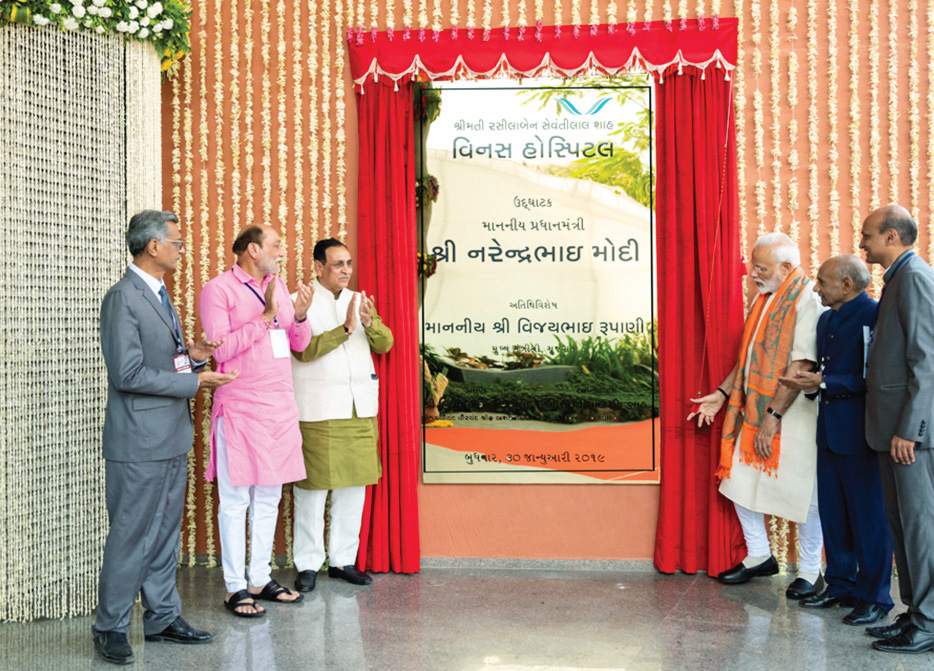 Smt. Rasilaben Sevantilal Shah Venus Hospital – Serving mankind: This hospital is one of the biggest examples of social accountability. The hospital was inaugurated by Hon'ble Prime Minister Shri Narendra Modi. The vision of Mr. Sevantibhai Shah, the founder of Venus Jewel, is attached to the construction of the hospital.
So far, about INR 50 crore has been spent for the construction of this hospital by the founders of Venus Jewel. There are spacious, state-of-the-art ICUs, seven modular operation theatres, advanced catheters for the treatment of heart disease, and air-conditioned general wards. High quality treatment is administered by specialist doctors in accordance with NABH criteria. There is a large complex to create new facilities in the future. The hospital has been linked to the Chief Minister's Amritam Yojana, Amritam Vatsalya Yojana and the Ayushman Bharat Yojana so that patients in need can be benefited.
Not only the grant of the property, active guidance also provided by Mr. Sevantibhai Shah and Mr. Hiteshbhai Shah, who dedicate considerable time and efforts in managing the hospital. Many employees at Venus Jewel volunteer to assist patients by meeting them personally as well as overseeing the day-today administration of the hospital. Venus Jewel is well-known for its best management practices and participates in building all kinds of hospital systems.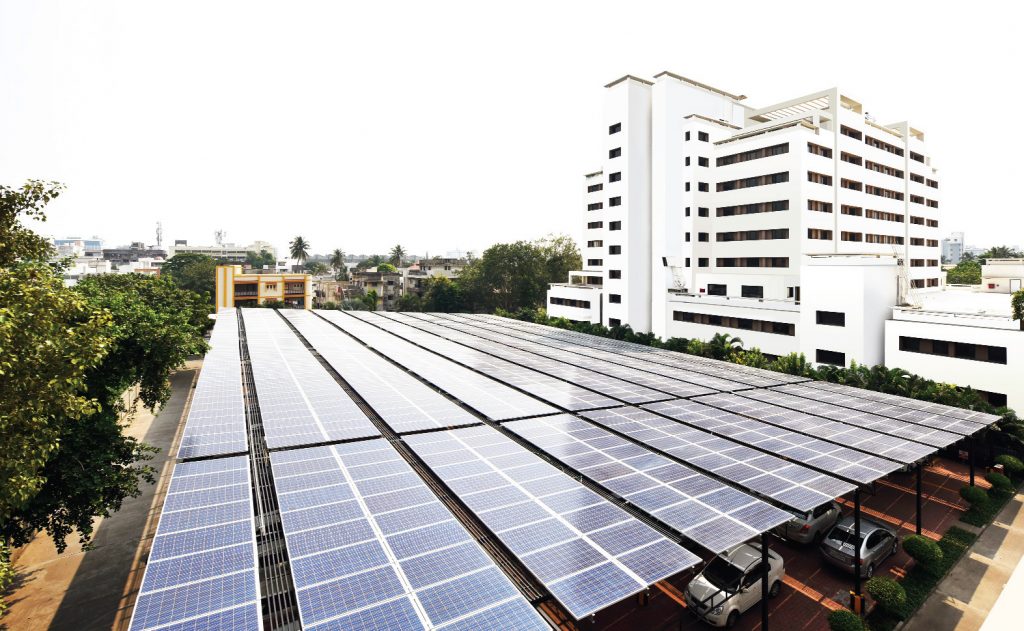 Adoption of green, clean and renewable sources of energy:
20% of power requirement fulfilled by Solar Panels: Venus Jewel's Surat Manufacturing facility is 24,155 Sq. mt, 2.64 Hectares. About 20% of its power requirement fulfilled by the Solar panel array situated just outside the unit. This allows harnessing of the most abundant source of renewable energy for power generation helping them to reduce the dependence on fossil fuel generated electricity.
Energy Conservation: Special equipment like APFC panels which enable reduction in power and energy losses resulting into zero wastage. The external glass windows and the walls of the factory building were specially designed to be double-layered. This prevents direct heat from coming inside and reducing strain on air conditioning thereby consuming less power.
Green fields: Measuring 20% of the facility is developed around the factory for self-farming to meet a part of the factory's needs. This also helps to create a desirable green cover.
Water conservation and Water Harvesting: Venus has a dedicated rainwater harvesting facility in the premises. This enables them to partially fulfil the water needs of the factory from naturally available sources like rain. They also use censored water taps in all their washrooms to avoid unnecessary wastage. Apart from this the company uses sprinklers in the gardens, to ensure most efficient and optimum use of water and avoid wastage.
Bio Gas Compost: The organic kitchen waste is used in specially dug out biocompost pits. Manure created from these pits is used for self-farming.
Create Decent Work and Economic Growth: Venus Jewel has a comprehensive medical centre providing annual medical check-ups. Apart from providing full medical benefits and a safe and healthy work environment, the factory houses a well-equipped, medical clinic open to all employees. Venus offers benefits like medical insurance for all employees and their families. Apart from this the company has a superannuation fund for every employee which allows them to be self-reliant, when the lump-sum is paid to the employee, post retirement. The lump-sum amount gets paid to the employee at retirement. Venus has introduced many features like single artisan per polishing wheel to increase efficiency of the craftsman. The employees enjoy the highest compensation packages in the Indian diamond industry. They are also entitled to bonuses and performance based incentives. The workspaces are ergonomically designed providing employees a productive and efficient environment at work.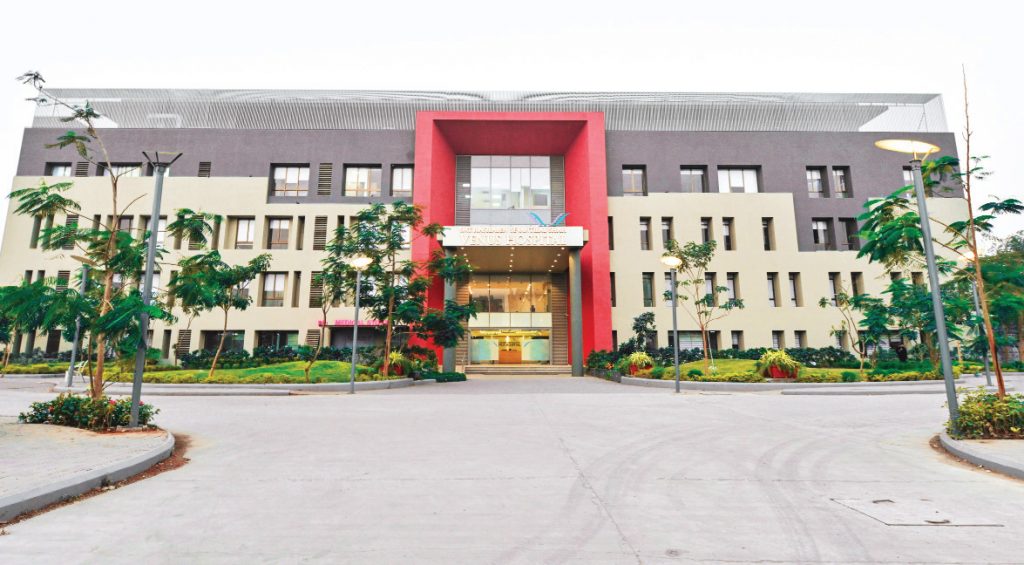 The office cafeteria provides freshly cooked wholesome lunch, on a daily basis for all 1400 staff members. The company conducts regular anti-tobacco campaigns and regularly hosts training sessions based on it's ethos & values. The anti-discrimination and anti-sexual harassment programs ensure employees feel (sense of belonging/importance) happy and secured at the workplace.
During global crisis and recessions, Venus has always retained its full workforce. This, along with other factors has manifested in some of the lowest attrition rates seen in the industry.
Enforce Gender Equality – Venus Jewel has always supported development of educational facilities for the girl child. Some of the noteworthy contributions towards this cause are approximately $ 170,000 donated to the Hon'ble Chief Minister's Kanya Kelavani Nidhi (Female Education Fund).
Build Partnerships for the Goals – Amongst the many philanthropic donations to different organisations, Venus has also partnered with JFC (Jewellers for Children) to raise awareness and funds for charity during the JCK Las Vegas show in the USA.
Influence Responsible Consumption and Production – Venus Jewel sources rough diamonds only from ethical, conflict free mines, backed by the Kimberley certificate and ensures full-traceability of the diamond journey from rough through polish. 99% of their rough diamonds come from the major mining companies of the world including De Beers, Alrosa, Rio Tinto and Dominion Diamond which hold sustainability and responsible business practices at their core. Venus was the 1st company in the world to be certified for their diamond provenance claim by RJC, for tracking the entire diamond journey from rough to polish. The company was also one of the first to partner with De Beers on The Tracr Internet of Value Platform, which creates a tamper-proof, immutable record of a diamond's journey through-out the value chain, using Blockchain technology.