The soaring price of gold has forced manufacturers to use creative ways to reduce the weight of the yellow metal in their collections. Some are using innovative handmade techniques, while others are combining both machine and handcrafted methods to achieve stellar results. In general, bridal and lightweight jewellery have been performing well all across the domestic markets, according to exhibitors at IIJS Virtual 2.0.
This time, though, business for most gold jewellery manufacturers has been moderate to below average — barring a handful who received good orders.
Jugal Choksi of Bariki Jewellery, Junagadh, informed that pre-booked appointments were half of what they were at the first IIJS Virtual held in October 2020. "Retailers are stocking up on bridal jewellery, which is our forte. Pendant sets below 25 grams and necklace sets of up to 70 grams are moving well. Due to the rise in gold prices, everyone is opting for lightweight inventory. The show has been average for us as many of our regular buyers from the southern region skipped the show this time."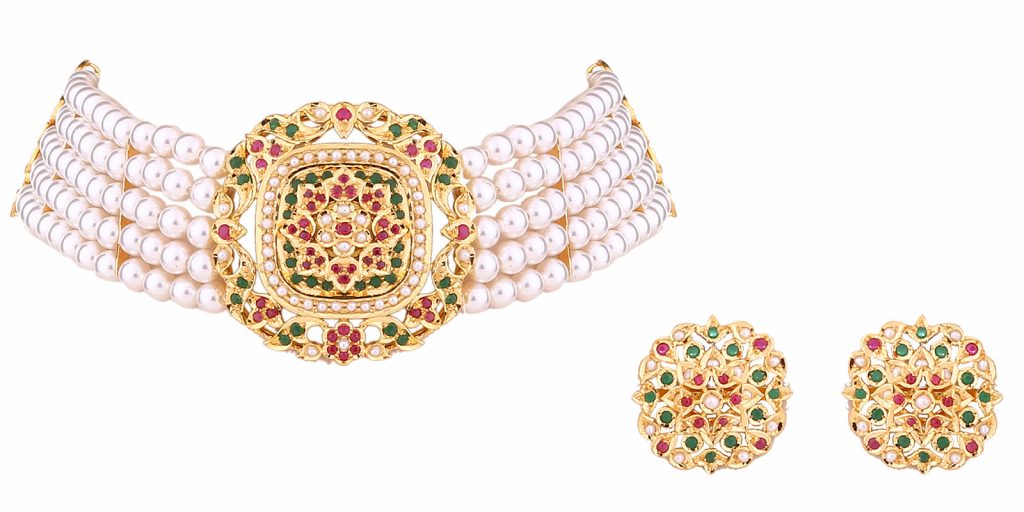 Many felt that the first edition of IIJS Virtual fared better than the current one in terms of appointments.
Viraj Thadeshwar, Proprietor, Shringar House Of Mangalsutra Pvt. Ltd., stated that the show has been decent but appointments have been less. Demand for designer and handmade mangalsutras weighing between 5 and 15 grams is strong.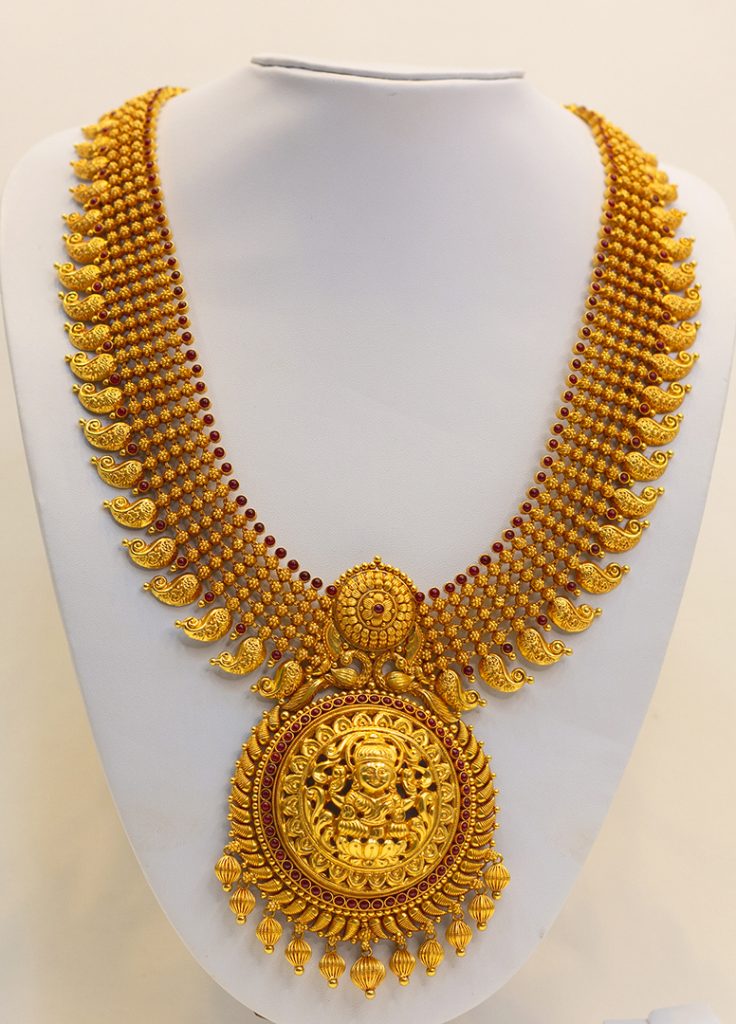 Anand Shah of the eponymous designer brand informed that the show has been good. Other than regular clients, Shah has been getting queries from new buyers in Delhi and South India. Barring a slight decrease in terms of gold weight in the couture jewellery collection, buyers are opting for heavy bridal sets weighing 250 grams or more as before.
Shweta Dhanak, CEO, Vijay Exports, expressed satisfaction that they were getting a lot of views for the catalogues, although the meetings were not being fixed. "Our existing clients with whom we are in constant touch do not prefer to come to an online platform. Since new buyers don't know what we are making, they are not visiting us. Overall, the virtual platform is very well planned." Vijay Exports manufactures uncut and rosecut diamond jewellery and open-setting polki jewellery; it has clients across India, and exports to the US, UK and the UAE. "Currently, our efforts are to make a piece look grand, but weigh less; we are also adding enamel, gemstones and pearls to add a hint of colour. We are looking for retailers who have a few stores in a city. We see huge potential in tier 2 and tier 3 cities."
As for IIJS Virtual, Dhanak noted, "In general, we are happy because the virtual show gave us all a new platform to reconnect with our buyers. We had all lost hope, but this show revived our enthusiasm."
Pravin Pahuja, Proprietor, Unique Bangles, Mumbai, feels that buyers from tier II and III towns are still not comfortable with booking orders online. The company seeks out distributors across India, and has seen above average demand for its CNC-made bangles weighing up to 60 grams.
Although appointments for some have been booked prior to the opening of the show, visitors have not honoured them. J.S. Jewels Om LLP, Coimbatore, said that of the 13 appointments booked only two visitors showed up. Company director, Jayaraj K., mentioned that virtual shows are the new way of conducting business, and its future is strong, but buyers are a bit reluctant this time. However, this is our first time, and participating in the show is a whole new experience, a new learning for us."
Hiren Kotak, Owner, VK Jewels, Rajkot, mentioned that the show was slow, but their company's manufacturing unit is working at 100% capacity. Demand in the domestic market has picked up.
Khushbu Ranawat, Director, Swarnshilp Chains & Jewellers Pvt. Ltd., informed that the show was average as compared to the October Virtual show where their staff was on their feet on all days of the show. "But that doesn't undermine the efforts of GJEPC for putting up a virtual platform. The Council has put in great efforts to mobilise the industry. As we emerge from the pandemic, physical shows, though small in size, may be the route that most may also opt for."