Earrings took the spotlight as the winners of the inaugural Platinum DNA awards that were announced in January to a virtual audience of notable industry members. The first, second and third place awards all went to female students of Pratt Institute's Jewelry Design program, which partnered with Platinum Guild International (PGI) USA on the competition. The next step of the program, which served as an opportunity for the Institute to introduce their students to platinum, will now provide the unique opportunity for winners to work with New York-based manufacturer Paul Catania, of PCAT Custom, to produce their designs.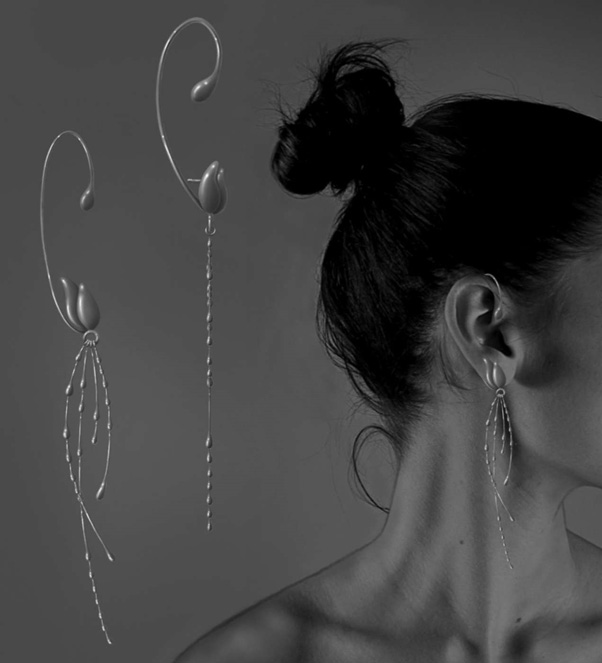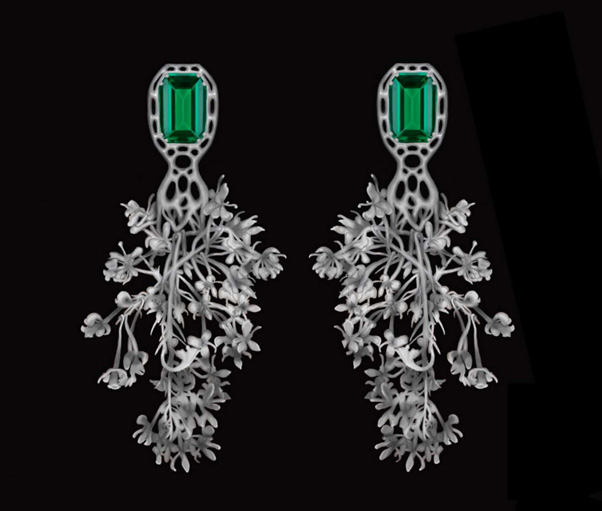 "We could not be happier with the results of this inaugural program," shared Kevin Reilly, PGI-USA's Vice President. "The designs submitted truly pushed the boundaries of innovative platinum design and have us very excited to watch these talented young designers progress in their jewellery journey. The future of platinum jewellery is truly bright."
The judging criteria for submissions focused on the design's originality, creativity, manufacturing viability and engineering, and commercial appeal. Design requirements included the intention for the piece to be made exclusively in platinum, with the addition of select gemstones, if desired.
The panel of judges included Professor David Butler, Professor Russell Jones, Professor Patricia Madeja, and Professor Katrin Zimmerman of Pratt Institute. From the jewellery industry at large, the judging panel included Zoltan David of Zoltan David; Marion Fasel of The Adventurine; Deirdre Featherstone of Featherstone Designs; Michelle Graff of National Jeweler; Patricia Gumuchian of Gumuchian; Michael Pollak, former CEO and co-founder of Hyde Park Jewelers; and John Carter of Jack Lewis Jewellers, the immediate past president of the American Gem Society.
The award-winning designs, along with all of the competition's entries, are available to view on CritiART's website,www.pgi.critiart.com. The organisation, co-founded in 2020 by Xin Xu, a Pratt Institute Jewelry Design alumna herself, is "committed to building an innovative online art community to support artists, art organisations and in general, art enthusiasts to exhibit, communicate and critique art virtually". The finished pieces will be featured at the Pratt Design Show, currently scheduled for Spring 2021.