Narresh, one half of the renowned fashion designer duo Shivan & Narresh speaks about the eponymous brand's foray into fashion jewellery ever since they launched their label, and their plans to enter the fine jewellery segment.
Yours was the country's first luxury holiday fashion brand that was launched in Cannes at Mare di Moda event with its 100% stitch-free swim line. How did you step on to the fashion jewellery bandwagon?
We started designing jewellery right from the time when the brand was established in 2010, our first collection had jewellery in it. We believe that when people go on holidays, they want to look glamorous, and jewellery is one accessory that completes any holiday look even if it's a swimwear statement.
For us, jewellery has always been an important accessory and over the years, we have evolved from leather base to metal and gold-plated jewellery which we use in the current practice.
It became a quintessential accessory to travel with for an effortless and elegant statement. From studs to stash, earrings to necklace, choker to bangles, we have introduced a wide range of jewels over the time which can be paired with the celebration wear, resort wear and swimwear to add a scintillating statement for any occasion.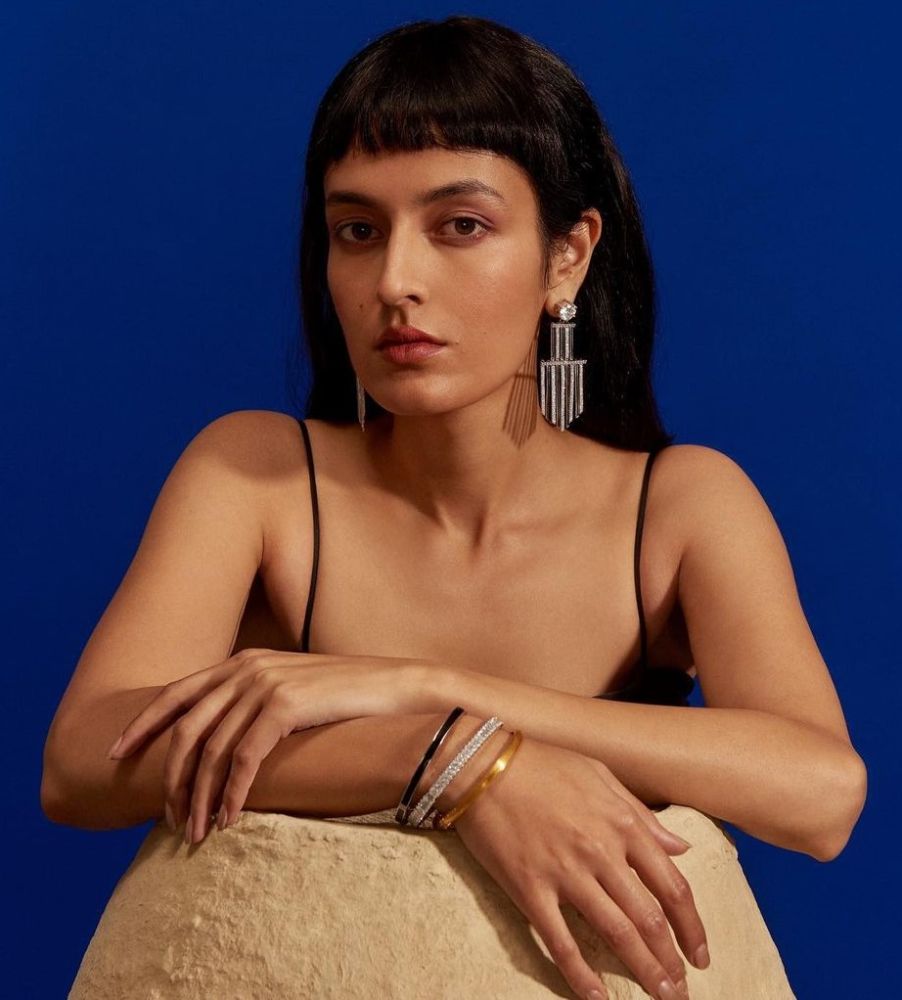 Would you tell us the signature Shivan and Narresh Jewellery signature design statement?
The signature design statement of our jewellery collection is bold, modern and timeless; therefore it stands out and visually very distinctive.
The evolving needs of the younger cohort are centred on the choice of our skeins and designs. Each of our creations imbibe and personify the idea of a contemporary vision of a piece, whilst keeping the essence of the traditional heritage and modern sentiment of the customer.
So many fashion designers have done so in the recent past? What is the USP that sets you apart?
Our biggest USP is that our jewellery is designed by keeping sustainability as an important aspect. We create our jewellery with an aim to last a lifetime with zero to minimal mining footprint. Another USP for us is that our jewellery is inspired and designed from the brand's five iconic iconograms (holiday lifestyles); Swim (snail), Resort (peacock), Cruise (dolphin), Safari (elephant) and Ski (reindeer) which complements the brand's fashion aesthetics. We have introduced the designs that adds life to the overall look for any getaway.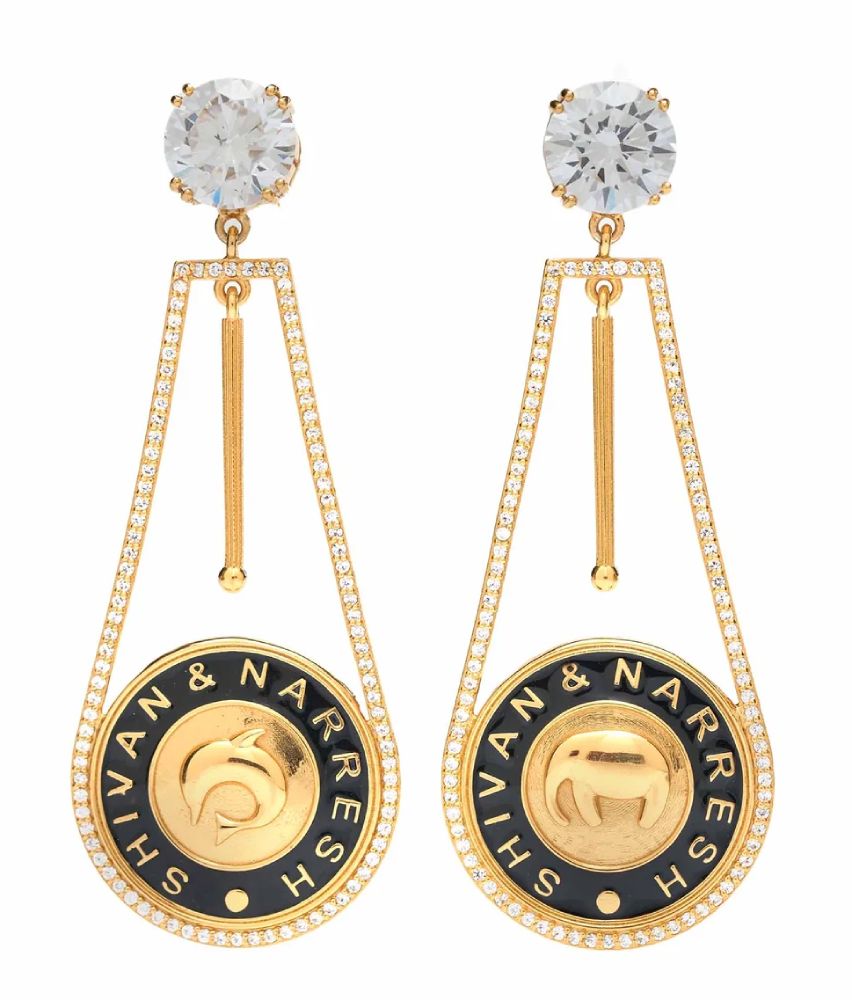 Would you describe your jewellery's aesthetic and how it complements your fashion?
For both Shivan and I, bold and effortless fashion has always been a key feature. We both believe that for one's escapades, people should indulge in their vacation rather than spend time changing the looks, therefore, keeping versatility at its core, the SVNH Jewelry collection has been designed in such a way that it accentuates the multifaceted purpose, that instantly makes heads turn. And this is exactly what Shivan & Narresh truly stands for.
What are the noble metals and gem palette you prefer in your collections?
The SVNH Jewels is crafted in Italian Metal with 22-karat gold plating and celestial detailing. The colour palette is classic but the usage is bold and decadent, something we stand for Shivan & Narresh. Our designs are painted through a striking colour palette; a stark contrast is created through hues that characterise both mundane and prismatic undertones.
Would you eventually branch out into fine or demi-fine jewellery?
Yes, we aim to expand in the fine jewellery category.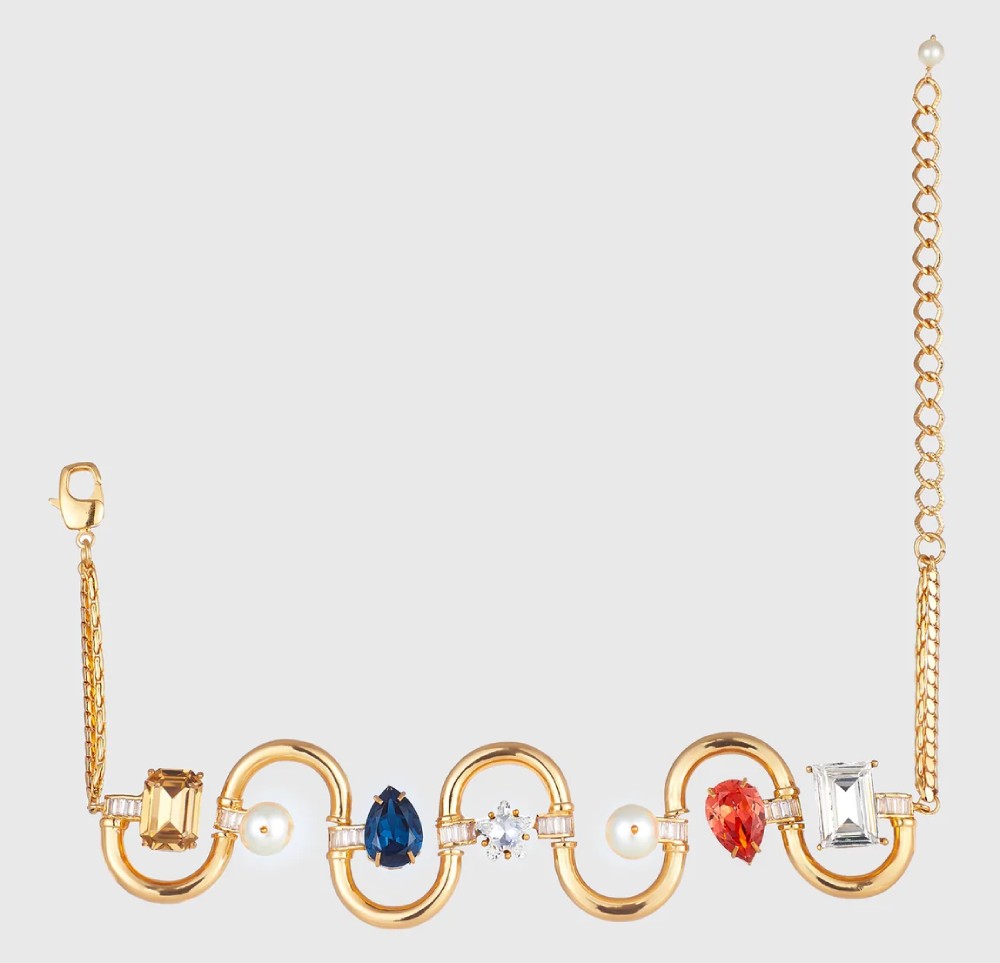 What is your retail model – through your brick-and-mortar store, a hybrid model or online sales?
For a seamless shopping experience, our brand follows the omnichannel approach. Our retail model is quite flexible and is designed in a way that opens doors for the consumers to shop as per their convenience, both on online and offline channels of the brand.
What is your price points?
The price point has been decided keeping in mind versatility as a key factor. It ranges from Rs. 10,000 to Rs. 37,000.
The jewellery fraternity hasn't noticed you over publicize your jewellery as much? Is this decision to be discreet deliberate?
Yes, not over publicizing our jewellery has been a deliberate attempt. We believe that every brand has its own personality, and one should discover the various facets of the same. For us, jewellery is one mysterious facet, and we truly believe that this category in fashion I discovered by women and men only when they explore, and shop looks from the brand. Therefore, we are willing to keep this practice alive moving further with jewellery.