New York-based atelier Deepa Gurnani's edgy jewellery is lightweight and bohemian but is most synonymous with how it playfully highlights desi embroidery techniques and craftsmanship, to a global audience.
The self-named label was co-founded with her husband, Jay Lakhani sixteen years ago in New York, and is now represented in over a 1,000 luxury stores around the globe, with a business plan which ensures that many Indian artisans and karigars will continue to sustain a lucrative livelihood. Lakhani offers us some insights on the growth and evolution of the brand's meteoric success.
What is the signature Deepa Gurnani design statement?
Each piece is handmade by skilled artisans in India. Deepa and I, strive to preserve the craft of hand embroidery and do not allow the process of machines in our embroidery. To us, handmade is luxury.
When was the jewellery arm of your extensive label launched?
We launched the jewellery segment of our company in 2010. We noticed a void in the market when it came to our styling and knew this was the step we needed to take. Working directly with artisans and sustaining this craft has been a rewarding experience.
What is your USP?
Everything we produce is handmade and we pay special attention to making sure each piece is lightweight, so that everyone can enjoy wearing them. No two pieces can be alike and that is what makes each piece truly special.
What are your export markets?
The brand is headquartered in New York City. The United States is our largest market. We also work with many European countries, and some in Asia.
Have you witnessed a rise in sales in terms of percentage since the pandemic?
Absolutely! Our consumer is ready to dress up and go out again. We have seen a surge in sales as people are starting to travel again.
What are your strong domestic regions?
In India, our strong regions for the brand are Mumbai, Delhi and Chennai. People gravitate towards the collection and the story behind the brand. With our extensive range of styles, there is always something for everyone to enjoy.
Tell us about your customer psychographics? What changes have you seen in the last five years?
Our client understands the effects of mass production and what it is doing to our planet. We have seen a huge shift in the past five years when it comes to buying patterns towards more sustainable causes. People are looking at things more consciously and this was not the case earlier.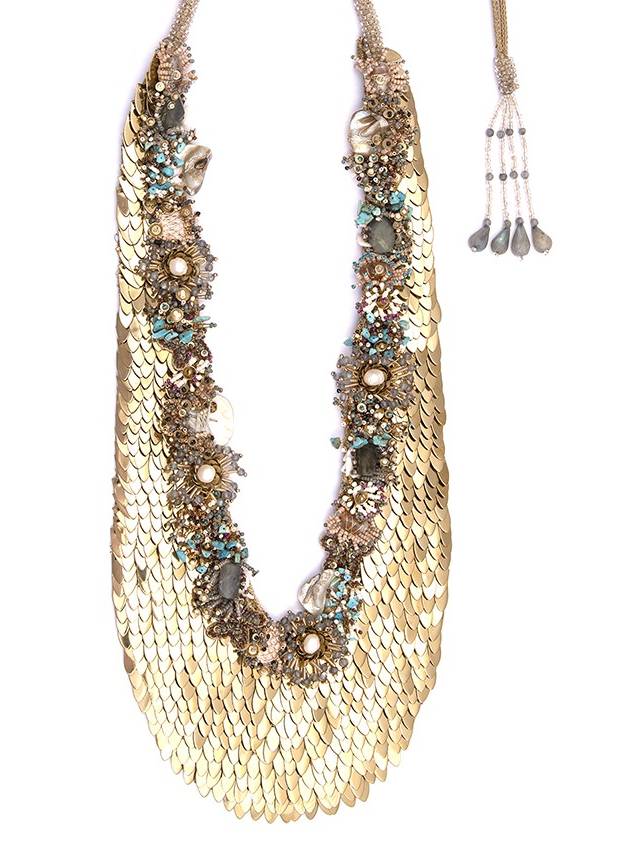 Is the customer today more open to flaunting fashion jewellery as compared to the last five years or so?
Absolutely! With social media on the rise and everyone looking to travel and create beautiful memories, our jewellery is the perfect addition to complement any look. Our client is bold and loves to experiment with our pieces. They feel confident wearing them and know that we work on a sustainable initiative to give back and help artisans.