The 6th edition of the India Rough Gemstone Sourcing Show (IRGSS), organised by GJEPC, was inaugurated in Jaipur on 31st August 2022 by Sugrive Meena, Commissioner of Customs, Jaipur. The three-week-long exhibition ends on 20th September 2022. It features an assortment of rough emeralds displayed by the Gemfields-owned Kagem Mining Limited, Zamiba.
Vipul Shah, Chairman, GJEPC, said, "First held during the pandemic, IRGSS became an important platform for manufacturers to source rough during lockdowns and remains vital, as the increased demand from key markets requires easy access and constant supply of rough. The colour gemstone sector is doing well. For the period of April to July 2022, provisional gross exports of Coloured Gemstones grew 44% year-on-year to Rs. 938.06 crores (+37.37% in dollar terms to US$ 120.88 million)."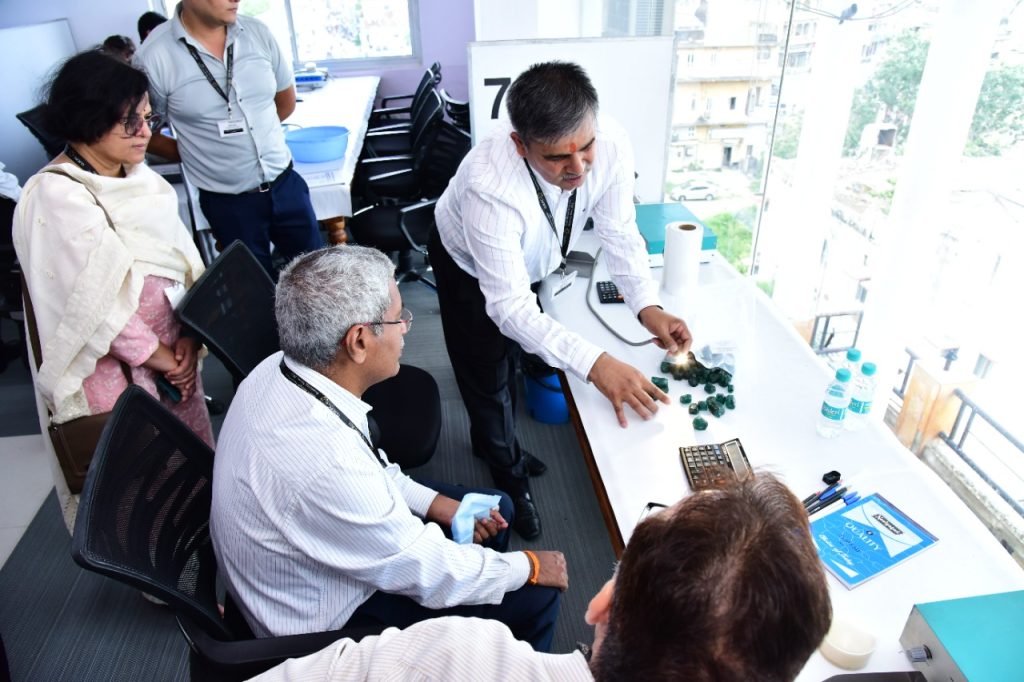 Sugrive Meena, Commissioner of Customs, Jaipur said, "Congratulations to the GJEPC for successfully organising the 6th edition of IRGSS. The platform has made rough sourcing easy for our manufacturers without having to travel across the world. You can always expect to receive all the support from the Customs Dept. for organising such shows. I feel that along with emeralds, we should also bring in other gemstones such as rubies, which would help further developing manufacturing of ruby in Jaipur."
The opening ceremony was attended by several dignitaries including J.P. Meena, Adl. Commissioner of Customs; Anupama Saksena, Asst. Commissioner of Customs (ACC); Nirmal Kumar Bardiya, Regional Chairman – Rajasthan, GJEPC; B.N. Gupta Convener Synthetic Stones, Costume Fashion Jewellery and Sales to Foreign Tourists, GJEPC; Krishna Goyal, Convener, Silver Jewellery Panel, GJEPC; Vijay Kedia, Former Convener, Coloured Gemstones Panel, GJEPC; Rambabu Gupta, former Convener, Silver Jewellery Panel, GJEPC; Gopal Kumar, Director, Gemfields India Pvt. Ltd.; and Nitin Khandelwal, Deputy Director, GJEPC.