Indian Institute of Gems & Jewellery (IIGJ), Mumbai held the Glimpz exhibition of jewellery created by the graduating batch 2019 to 2022 at the Andheri campus from 7th to 9th July. The event culminated with an award ceremony held on the final day.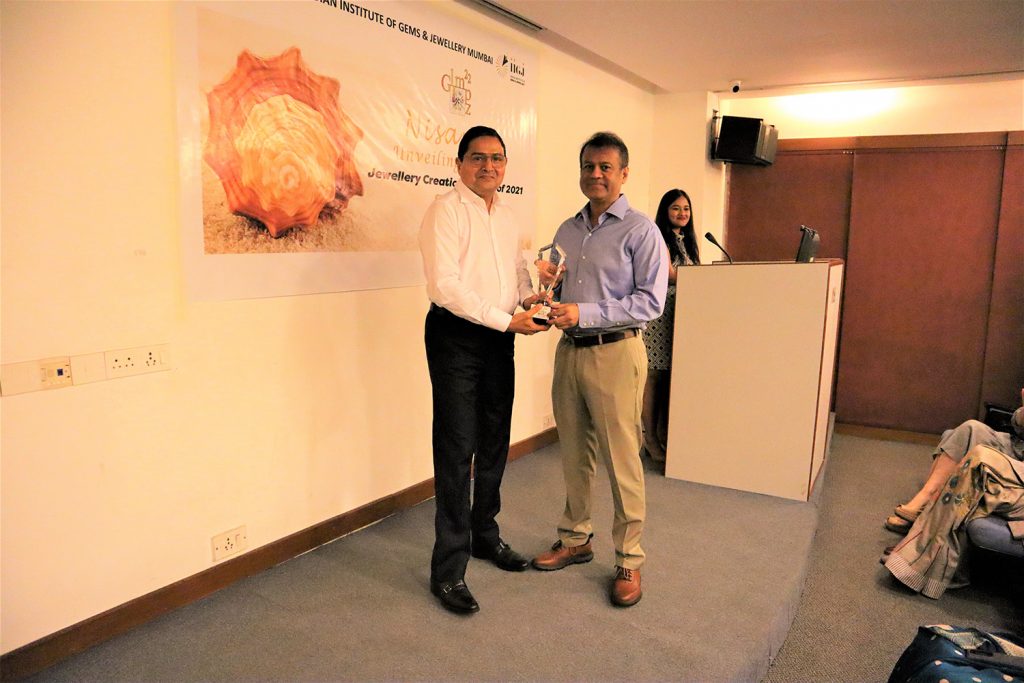 IIGJ said that every design exhibited at Glimpz undergoes a rigorous evaluation process by in-house faculty and renowned industry experts. The Glimpz jewellery this year was based on the theme "Nisarga…Unveiling Nature". The students were divided into six groups under the sub-themes: Texture Nouveau, Extraterrestrial, Expression of Rust, Bio-Essence, Ombré Oeuvre and Geometric Haul.
Speaking at the ceremony, the chief guest Colin Shah, Chairman, GJEPC and founder and MD of Kama Schachter, said: "I am happy to know that there has been an inclusive effort from the Institute and other stakeholders to train the students and make them ready for the industry. I am impressed with the skills exhibited by the graduating students setting a benchmark for the future graduating students."

Each student was tasked with creating five jewellery pieces, right from visualisation to manufacturing and finishing their products and displaying them in unique ways.
IIGJ partnered with two renowned gem and jewellery manufacturers for the production and conceptualisation of the pieces. Kama Schachter mentored the students for design development according to industry standards, and Sunjewels sponsored the CAM portion of the production process.
The award categories and winners were:
Best Design Collection: Prachi Shah
Best Craftsmanship (Handmade): Sanjana Singha
Best Craftsmanship (Casted): Aman Agarwal
Best Commercial Category (Jointly): Aboli Sharma and Hriti Kothari
Best Innovative Product: Suryansh Garg
Best Visual Merchandising: Group – Extraterrestrial
Best Lookbook: Diya Rathod
The jury panel consisted of Nirupa Bhatt, Consultant and Coach to the gems & jewellery industry; Sonia Grinceri, who was the Regional Director of the Western Australian Government Trade and Investment Office, India from 2001 to 2006; and Dharmesh Rathod, Merchandiser (Product Development), Malabar Gold & Diamonds.