Established in 1960, Mahendra Brothers have become thoroughly integral to the diamond business. The group's foray into the diamond business began way back in 1940. A manufacturing Sightholder of the Diamond Trading Company (DTC) since 1969, one of the first in India, the company has moved from strength to strength over the years.
Mahendra Brothers has been and continues to be a one-stop destination for diamonds. With a wide array of diamonds ranging from round, princess, marquise, taper and baguettes in all qualities from 300 per carat to 2 carats in VVS to I3 clarities, they are preferred partners for clients across the world.
CSR Initiatives
In 1983, Mahendra Brothers established Parikh Foundation with an objective of creating and managing structured CSR programmes. Family members of the group are actively involved as trustees at the management level and run it professionally. It focuses on four primary areas, namely healthcare, animal care, relief and rehabilitation and education.
Contributing towards society's health needs: Besides contributing actively for many healthcare needs across India, Parikh Foundation has also helped build some charitable hospitals. The principal amongst them is 'BA' Smt. Lilaben Chimanlal Parikh Cancer Centre. It is one of its kind radiotherapy and cancer care centre in Navsari, Gujarat, established in 2011. It is implemented under the public private partnership (PPP) scheme of the Government of Gujarat. The facility has state-of-the-art equipment along with futuristic technology. It conducts cancer awareness programmes on a regular basis and provides cancer detection and therapy at extremely subsidized rates.
Over a period of time, it has grown and currently the centre has pre and post-operative facility for cancer care. The centre currently provides radiation, mammography, CT scan, X ray and chemotherapy. Recently, BA centre has become the Central Government's Ayushman Bharat recognized centre.
Regular cancer awareness programmes are conducted in villages, and women forums are engaged for early detection and preventive care of breast cancer within 100km area of Navsari. This facility is a boon for women in that area.
Caring for the animals: Established in 1994, Mahavir Vishwa Kalyan Trust is a shelter home spread over 6,96,960sq. ft for deserted animals and sick birds near Navsari. An average of 1,100 to 1,200 small and big animals are given shelter and looked after here. Regular medical check-up and treatment are provided to the animals on a regular basis. There are about twenty caretakers who go to villages to conduct medical camps on regular basis to provide medical facilities in the surrounding areas of 100km from Navsari. Animal welfare awareness programmes are conducted periodically and medical camps are organized on a regular basis between the months of November and February. School children are invited and lessons on environment, Jeevdaya and kindness towards animals are imparted.
Participating in relief & rehabilitation works: Parikh Foundation has been in the forefront of relief work and rehabilitation of people affected by natural calamities like earthquakes, floods and cyclones across India. The rehabilitation works include rebuilding of homes, schools, roads and other infrastructure facilities for the affected, both directly and indirectly. During the Bhuj earthquake of 2001, Parikh Foundation built houses in Morbi, Gujarat, besides doing community work along with others. Eighty houses were built in Ram Nagar along with a community hall for hundred people. The foundation also created 'Leela Gram' and built eighty houses, and another community hall for about hundred people there.
Contributing towards education: A major contributor to many schools and colleges, Parikh Foundation has done a great deal of work for deaf and mute students in Gujarat. To continue to have skilled workforce for the gems and jewellery industry, Parikh Foundation worked with the GJEPC to set up Indian Institute of Gems & Jewellery (IIGJ), also known as Bagmal Laxmichand Parikh Campus in Mumbai. Since 2003, the institute has provided more than 4,000 skilled workforce to the industry.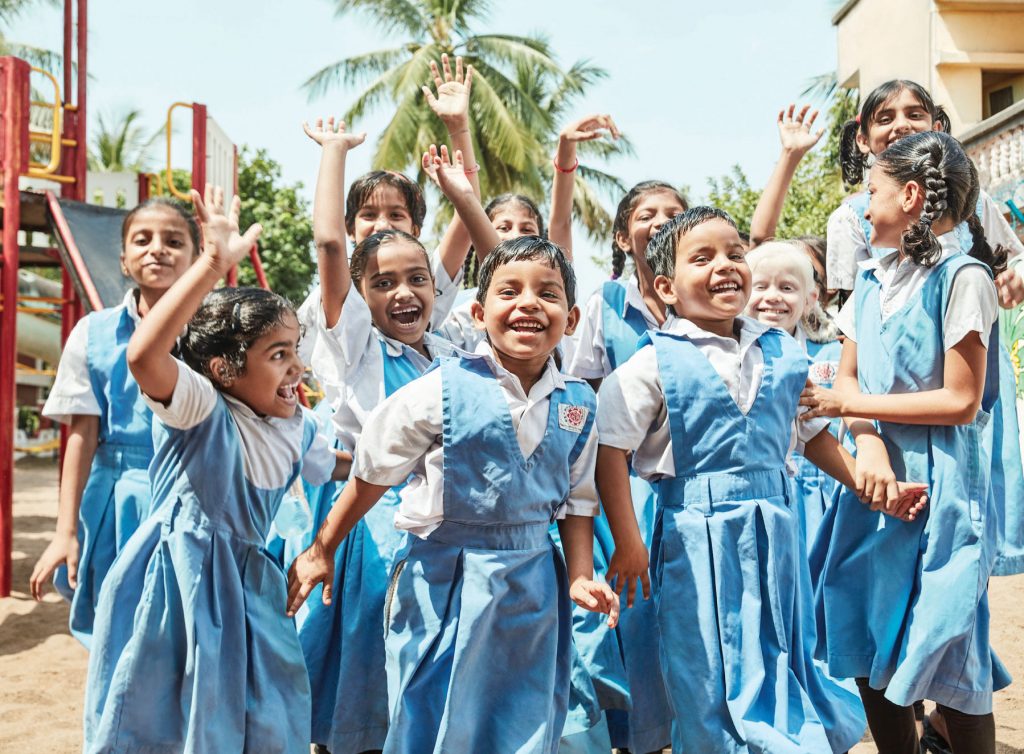 Amazing Moments in CSR Initiative
Mahendra Brothers try to add value to any initiative they take up so that over a period of time it has wider reach and benefits the larger section of society around the facility.
Mamta Mandir Residential School: Mahendra Brothers support local communities on long-term basis through its charitable foundation contributing to a number of causes. Since the early 1990s, for example, Mahendra Brothers have been directly involved in providing free education and hostel facilities to the students of Mamta Mandir Residential School, managed by Manav Kalyan Trust, an institute for the deaf and mute and other differently abled children in Navsari. The school educates children from the age of five to 16, from nursery till class X, enriching their experience through a host of extra-curricular activities. An estimated 1,500 students have graduated from Mamta Mandir since the early 1990s, and more than 700 are currently enrolled.