Ideas can lead to a big change! Atul Ashtekar of Krishna Rajaram Ashtekar (KRA) Jewellers, Pune, owes the radical transformation and growth of their nine-store retail chain to an IIJS Knowledge Seminar about Lean Management that he had attended. He reveals the efficient processes that helped their business reach newer heights.
Tell us a bit about your history as family jewellers.
We Ashtekars are the natives of Ashti, a village in the Jalna district in Marathwada, Maharashtra. The region is well-known for craftsmanship in precious metals and weaving. We belong to the goldsmith community and our predecessors migrated to Pune in 1920 to start a family jewellery business.
Our flagship store was set up in the main jewellery market at Sonya Maruti Chowk, Pune. Until 1960, the Ashtekar brothers did business jointly, but later they branched out to set up independent businesses.
My father Krishna Rajaram Ashtekar started KRA Jewellers in 1978, and later my brothers Amol, Vipul and I bought the stake in the Sonya Maruti chowk store. My father and the three of us are partners in KRA, and we own nine stores – seven in Pune and one each in Baramati and Satara.
For a while you ventured into a new business unrelated to jewellery. What made you come back?
In 2005, I went to America to pursue an MBA degree from University of Hartford in Connecticut. On my return, armed with a degree and confidence, I conceptualised a supermarket chain and opened two stores called Spicelife. Within two years, I had to close shop as I lost money.
I learnt my first lesson on the risk of relying too much on formal education. There is a risk involved in diversifying into unrelated business. So, I decided to focus on the family business.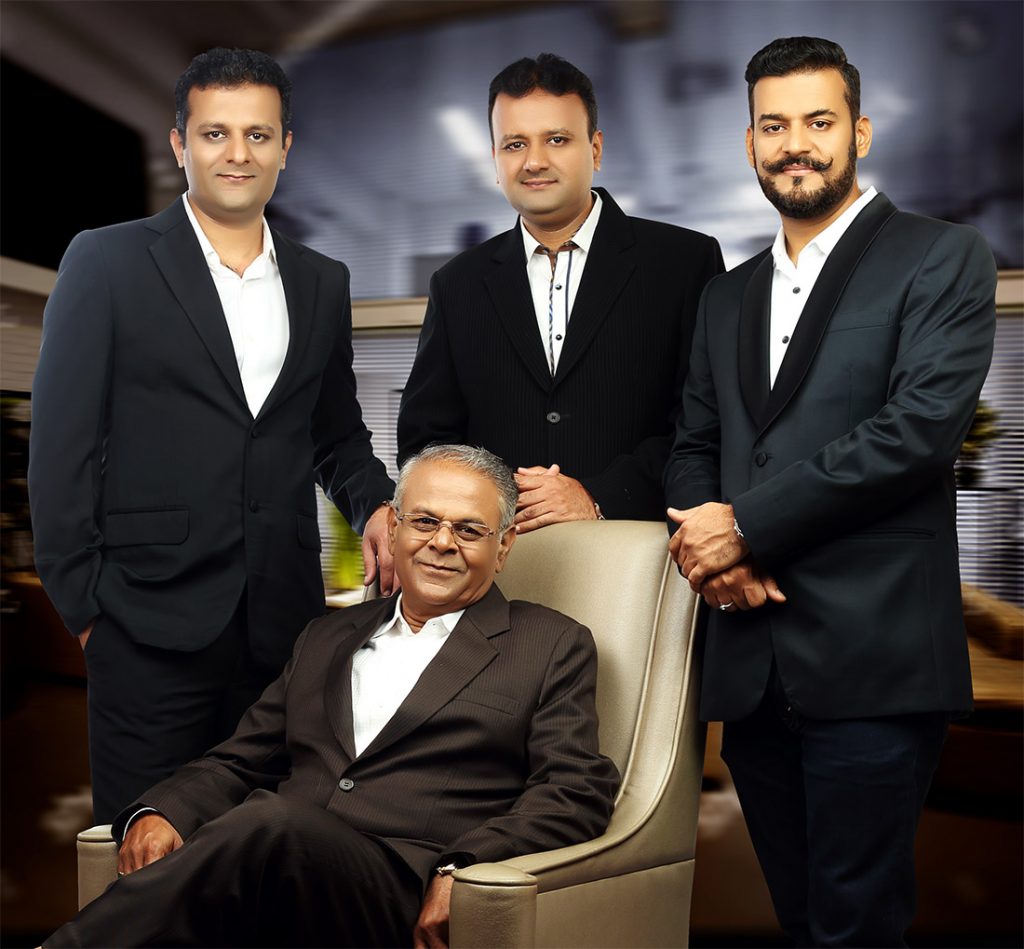 You have a total of nine stores. How did you expand your business?
There's immense potential to grow a robust jewellery business in our country. For that, we need to reach out to a large customer base spread across a wide geographical region. A single store is not enough to cater to customers living in far-flung areas. We needed to organise our business and open multiple branches; that led us to build a strong team and empower them with decision-making autonomy in operational matters.
You have attributed your turning point to the Knowledge Seminar organised by GJEPC during one of the IIJS shows. Tell us more about it.
Yes. In 2009, I attended a Knowledge Seminar on Lean Management organised by GJEPC at IIJS. The session proved to be a gamechanger … it was there that I first learnt about the Kanzen Institute Asia-Pacific.
I enrolled for their intensive one-month workshop on Kaizen and lean management. In 2010, the institute organised a two-week study tour to Japan, of which I was a part of. The tour was my induction to the Japanese way of doing business. Ever since, we have embraced the principles of Total Quality Management (TQM), Kaizen and Kanban at KRA Jewellers. This has reduced our costs, helped us in faster decision making and boosted our employee morale.
Just-in-time ordering system and preparing standard operating procedures (SOPs) have proved to be remarkably effective. We have prepared a written manual with 1,000 standards in place, and answers to the routine operational matters can be found in it.
Our team is empowered to place an order to replenish an item as soon as it is sold.
Following these standards means I do not have to get involved in routine operational decisions. This helps me focus on developmental activities and I can pursue my passion for flying. I have a private pilot's licence with 100 hours of flying experience.
Why did you enter smaller towns like Baramati and Satara?
After researching the market, we realised that consumers in smaller towns have high disposable income as compared to those in big cities, and the operating costs in small cities are much lower, too. As a result, these stores are more profitable. In the next phase of expansion, we are exploring more locations outside Pune.
Who is your target audience?
We cater to the middle and lower-middle income groups with a monthly income up to Rs.2 lakhs and plan our inventory accordingly. We focus solely on merchandising and do not have an in-house design team.
Our research reveals that 60% of consumers visit our stores because they have been referred by existing customers, and 15% discover us through billboards.
Social media and Google search are effective tools as well and so, we are planning an e-commerce website soon. However, we have reduced our expenditure on print advertising.
We have a high stock turnover and manage to rotate the stock eight times in a year. Our focus is plain gold jewellery, and it contributes to 90% of our turnover.
Don't you retail any other precious metal jewellery?
Prices of platinum have come down significantly and the category has been promoted aggressively by PGI. Our sales of platinum have therefore gone up. Silver jewellery is also doing well. We plan to introduce diamond-studded jewellery at lower price points soon.
We focus on fast-moving styles and our data shows that the contribution from new collections is only 10%. We therefore launch new collections sparingly after due deliberation. Our emphasis is always on productivity and cost reduction. Operational efficiency means we can do more for less, and in the last two years our business has registered a growth of more than 20%.
What do you owe your success to?
Small positive changes over longer periods deliver exponential results. That's the power of compounding good habits. We have inculcated a learning and participative culture in our organisation. No decisions are forced on the team.
I owe the success of KRA to consistency, discipline, strong systems and procedures and a motivated team. We have team strength of 250 professionals, and I am happy to share with you the fact that our attrition rate is negligible.