The second edition of Haute Jewels Geneva was inaugurated on 30th March with eighteen top global jewellery brands participating. According to a statement by the show organiser Yoko London, the distinguished jewellery houses have a unique product offering but are likeminded in their approach to jewellery creation.
The exhibiting companies are: Annamaria Cammilli, Barakà, Bayco, Crivelli, Etho Maria, Gorgoglione, Hans D. Krieger, Leo Pizzo, Marco Bicego, Mariani, Palmiero, Picchiotti, Roberto Coin, Sicis Jewels, Stenzhorn, Sutra, Verdi, and Yoko London. These names are seen as artisans in their own field, combining high quality materials with superior design to create spectacular haute jewels. These jewellery houses have participated in countless trade shows around the globe, and this collective experience has informed the Haute Jewels Geneva concept, the statement read.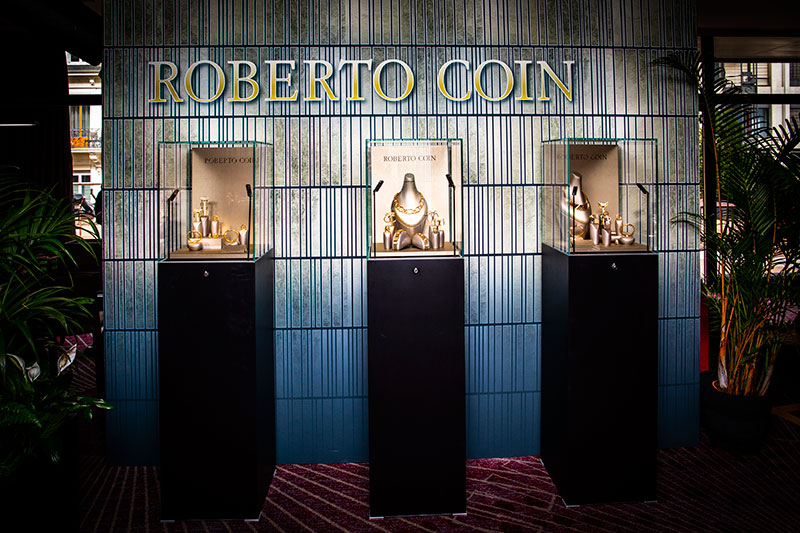 Haute Jewels Geneva Founder and CEO of Yoko London, Michael Hakimian, said, "Haute Jewels Geneva opened its doors yesterday to a fantastic reception. The opening of this unique show marks an exciting new chapter for the jewellery industry, offering exclusive designs from top global jewellery brands, in a luxurious, intimate environment."
Haute Jewels Geneva is taking place at the Fairmont Grand Hotel Geneva from 31st March to 5th April.