Promising New Beginnings For the G&J Industry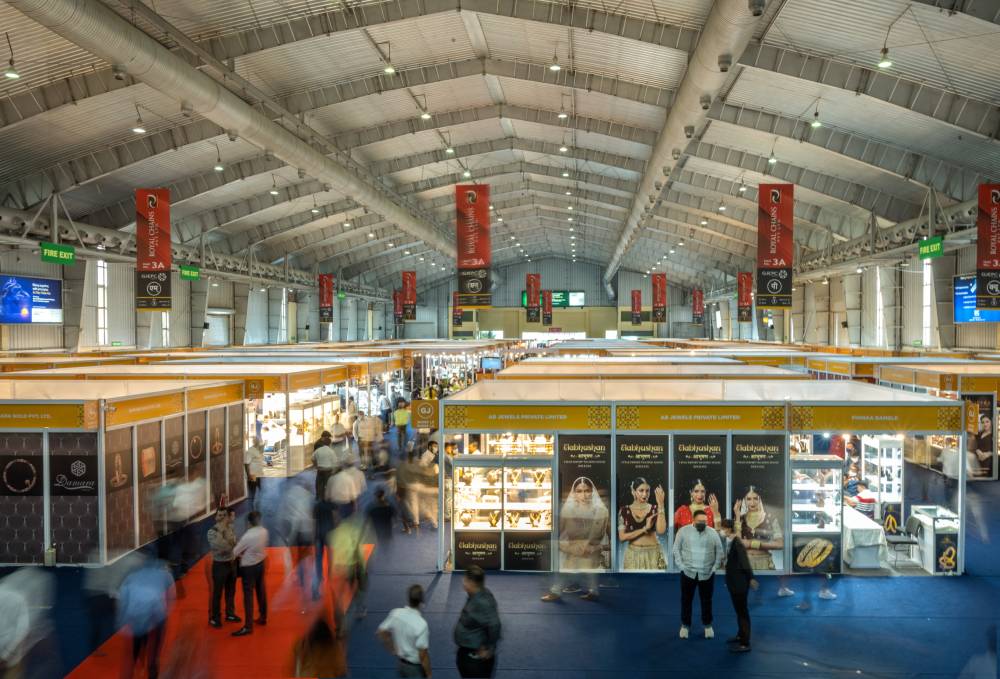 The inaugural IIJS Tritiya show is set to take place in Bengaluru from 17th to 20th March, and it promises to be a grand event for the gem and jewellery industry in India. The show is being held in the run-up to Akshaya Tritiya, a festival that is considered one of the most auspicious days for making significant investments or starting new ventures.
The upcoming show is set to host over 800 exhibitors who will occupy 1500 stalls across an expansive exhibition area of 45000+ square meters in Halls 4 & 5 at the Bengaluru International Exhibition Centre (BIEC). With a focus on business dealings, the four-day event is expected to draw in over 12000 visitors from 500+ Indian cities and countries such as Kuwait, Saudi Arabia, UAE, Singapore, Nepal, Malaysia, Bangladesh and the US.
The main product categories are Gold & Gold CZ Studded Jewellery; Diamond, Gemstone & Other Studded Jewellery; Silver Jewellery, Artefacts & Gifting; Loose Stones; Lab Grown Diamonds; and Laboratories & Education.
Akshaya Tritiya falls on the third day of the bright half of the lunar month of Vaishakha, which usually falls in April or May. On this day, people in India purchase gold and other precious metals, believing that any investment made on this day will bring abundant prosperity and good fortune.
Akshaya Tritiya is also an important religious day in India, marking the birth anniversary of Lord Rishabhdev, the first Tirthankara of the Jain religion. It is believed that on this day, the Pandavas received the Akshaya Patra, a vessel that would provide an unlimited supply of food during their exile.
Overall, Akshaya Tritiya is regarded as a day of new beginnings, good fortune, and abundance. And the debut of IIJS Tritiya in Bengaluru is a perfect example of a new beginning. The show's exhibitors hope to make new contacts and strike business deals with untapped regions of the southern part of India.
IIJS Tritiya is being organised by the Gem & Jewellery Export Promotion Council (GJEPC), and the show will bring together exhibitors and buyers from across India and the world and provide a platform for networking, sharing knowledge, and conducting business.
The show's debut in Bengaluru represents a new beginning for the exhibitors and promises to provide a platform for new business opportunities in the southern region of India.