The edit of some of the jewellery collections that will be showcased at India Pavilion, JCK Las Vegas starting 10th June, 2022.
Modern Strokes
Right from ethically sourced metals and gemstones to working with skilled craftsmen, Derewala's timeless gem-studded beauties in gold and silver are fashion forward. The modern jewels come to life with a blend of traditional skill sets combined with the latest technology to create a modern design language.
Bonding with Diamonds
Lotus Jewels (Left) Bridal white gold rings studded with round and fancy-cut diamonds are just the right mark of celebration for the couple; (Right) These slim and striking white and gold bands lined with vibrant rubies, sapphires and brilliant diamonds can be stacked or worn singly.
Classic Twist
Jewelariaa Pvt. Ltd., Lucknow will be presenting classic pieces redefined for today's modern woman. The parures are fashioned with the best of emeralds, sapphires, tanzanites and more with fancy-shape diamonds and corals.
Alluring Rings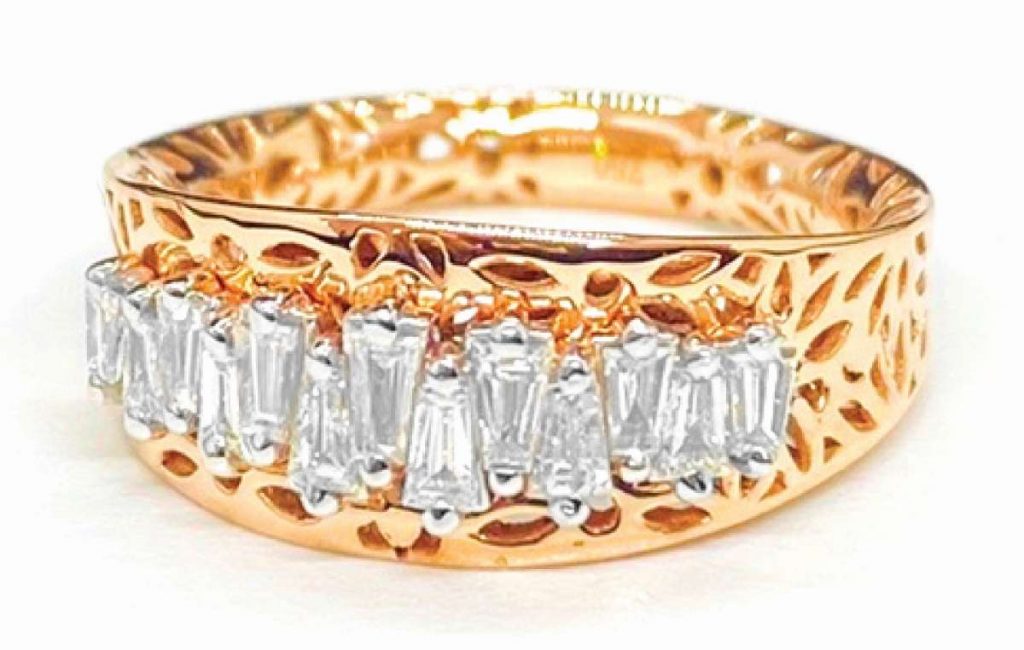 Dialmaz Jewellery brings a refreshing line up of statement rings in white and yellow gold populated with diamonds of all shapes and sizes complemented with colourful gemstones.
Glowing Baubles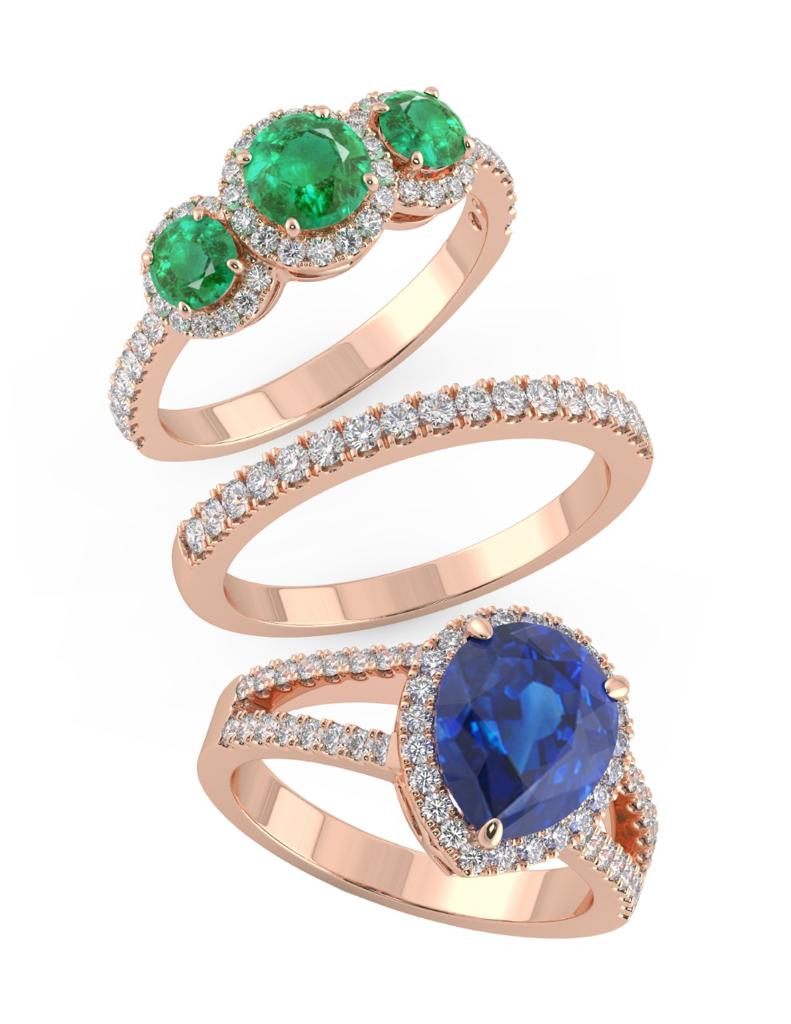 Following the trend of less is more, Valentine Jewellery International will present an array of jewels in white and rose gold employing the best of tanzanites, sapphires, emeralds, and diamonds. The two-row diamond hoops above are dotted with emeralds and tanzanites, and the three-stone and single stone rings can be paired with sleek diamond bands.
Chromatic Splash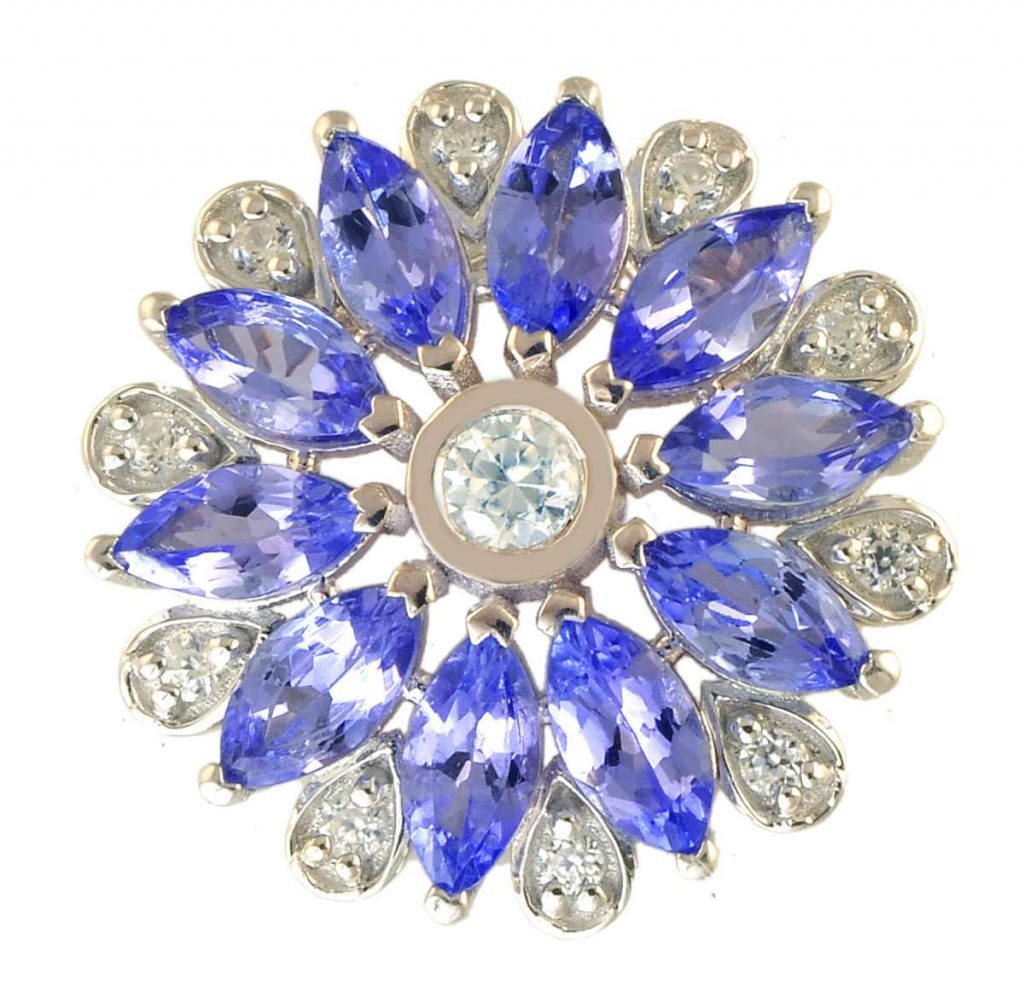 These high-design jewels by Vinayak Jewels India Pvt. Ltd., can easily take you from brunch to cocktails! The triple-drop linear earrings set with hexagon, oval and pear-shaped diamond-studded frames are set with complementary gems, while the stylised floral ring is patterned with marquise-shaped tanzanites and diamonds.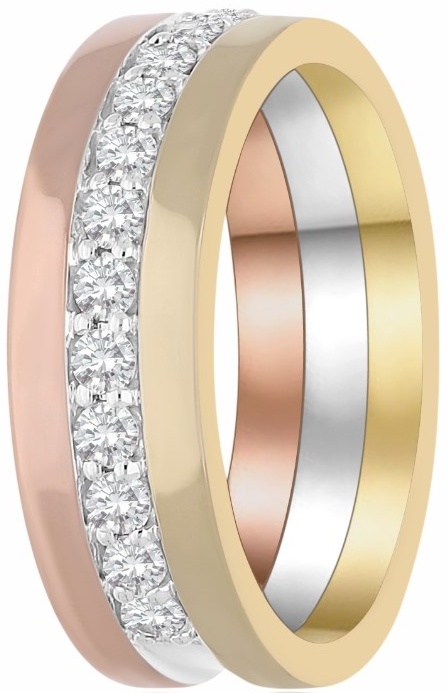 Hip Hop Jewellery
Here's some flashy bling for performing artists. The jewellery crafted in 10-, 14-, and 18-karat white, yellow, and rose gold is peppered with full-cut and single-cut diamonds by Joramal Jaggomal Jewellers Pvt. Ltd.