Valery Demure, Owner, Objet d'Emotion, curates and tells the stories of an eclectic selection of jewellery designers.
Objet d'Emotion, having opened as a pop up in December 2021, has grown into a permanent showroom in Marylebone, central London, presenting pieces from an array of highly talented jewellery designers using precious materials, diamonds and gemstones in unusual and fascinating combinations.
"After lockdown, I was quite desperate for human contact, conversations, sharing my love for creative jewellery," said Valery Demure, owner of Objet d'Emotion.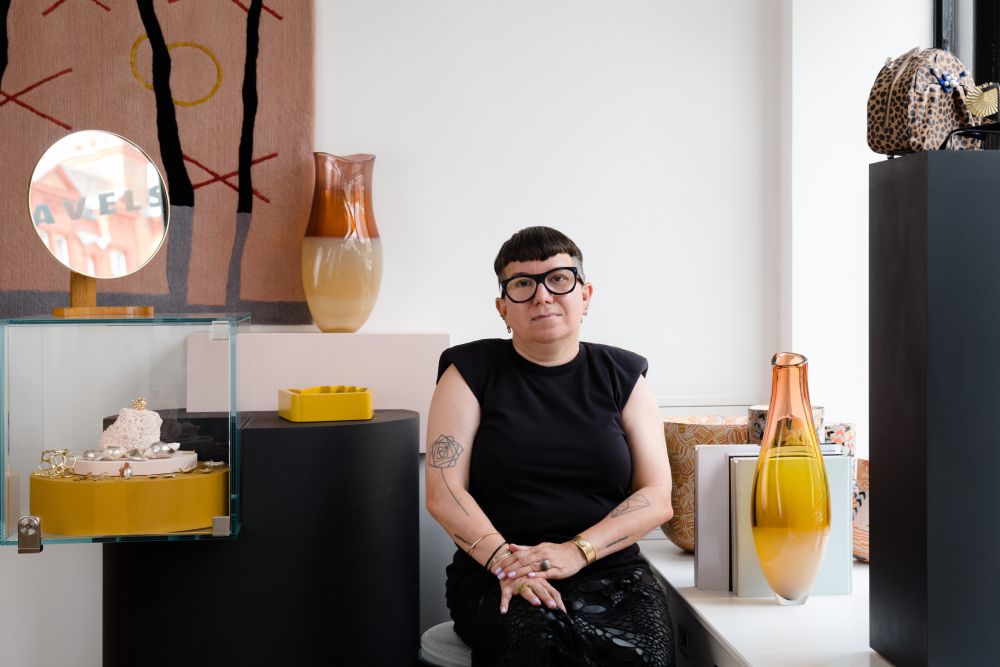 "I really wanted to build and nurture a community of craft and design lovers when many brick-and-mortar stores are struggling and closing down, and the ones remaining are the big ones showcasing very commercial and relatively boring overpriced jewellery," she added.
"I wanted to show my creativity through projects, talks, and exhibitions, and engage with the more discerning jewellery lovers. I wanted to support smaller, lesser-known designers."
Valery has sophisticated clients who are looking for something unique and are supporting independent businesses.
Since 2000 she has been scouting jewellery talent, helping designers to launch their brands, or reassess their businesses, redefining their strategies through her agency-showroom, Valery Demure Limited.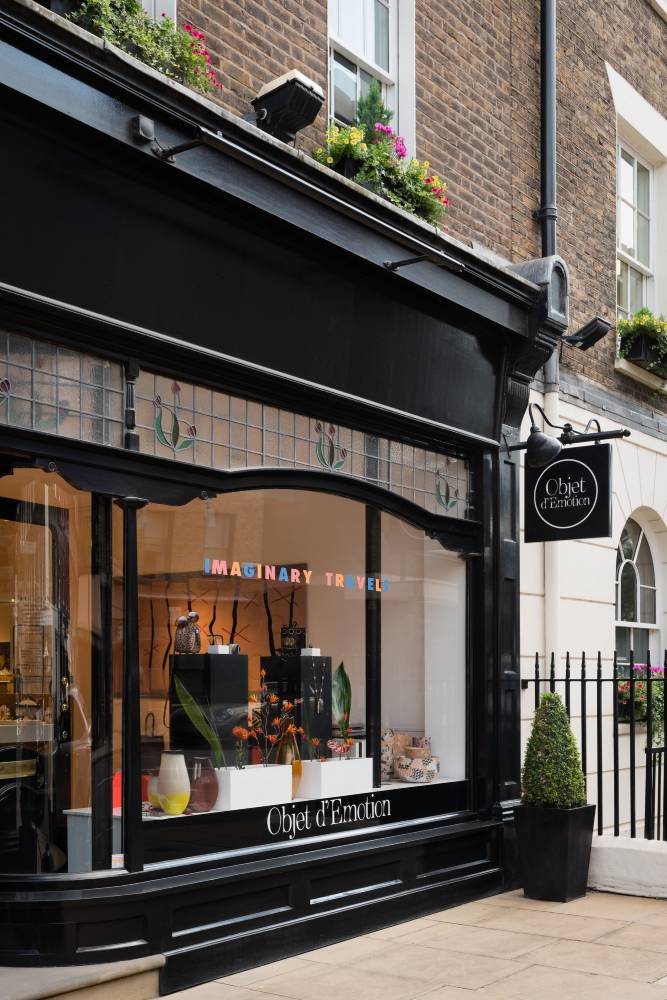 Objet d'Emotion is a platform to promote more adventurous jewellery and objects, and to initiate interesting collaborations, pushing the conversation about jewellery design and innovation. Her website tells the stories of her designers' inspiration.
Valery says she is always on the lookout for exceptional new designers, but it is becoming harder to find truly original talent.
"I have been fortunate to work with amazing designers, such as Monique Pean, Melanie Georgacopoulos, Sharon Khazzam, Delfina Delettrez, Fernando Jorge, and so on. I follow my instinct. I really need to show jewellery that I would collect, wear, or gift. The materials, the craftsmanship, the wearability — even when bold — are important to me, as is originality," she said.
"I think my taste is eclectic… but saying this I have a taste that is rather European, influenced by French culture. Quite clean, delicate, poetic, colourful, whimsical, multi-layered.
"I love different aesthetics. I love vintage jewellery and tribal jewellery. It is hard to describe my aesthetic. I guess I like strong signatures combined with exquisite craftsmanship. My favourite designers are definitely originals: they offer genuine storytelling; they are thought provoking."
Valery is open to considering Indian designers and has a track record supporting them.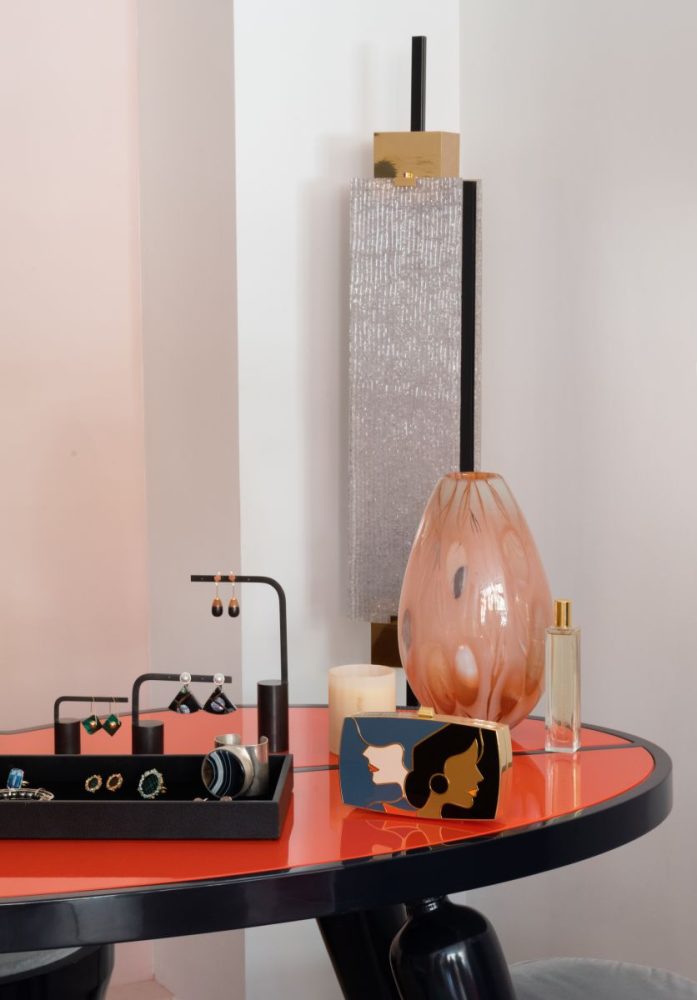 "We recently showed Moksh jewellery at the London PAD fair in October 2022. I think there are very interesting designers coming out of India, drawing on their culture and heritage and using the incredible craftsmanship available to them. They are trying to convey a more global and contemporary India," she said.
"They have seen their culture borrowed and conveyed by international designers and now they want to carve a space for themselves outside India. I believe in designers coming out of India, maybe studying design in international schools such as Central St Martins, Parsons, Royal College, and developing less traditional designs."
Valery says the challenges of her work are that designers can be impatient, expecting sales immediately without investing in marketing. They may not realise that creating beautiful work is one thing, but people need to know about their work.
"One thing I truly dislike is the concept of 'trend,'" she said.
"Strong style never goes out of fashion. Look at jewels by Boivin, Belperron, Georges Lenfant, as examples: the jewels are so timeless and modern. They were definitely ahead of their time. To me jewellery reflects its wearer-owner, it reflects the personal growth of an individual and should not be reduced to trends."
Since Valery opened the gallery in Marylebone, she has grown her client base and met many collectors and jewellery lovers. She has returning clients who also buy online.
In the last 14 months, Objet d'Emotion have held various events: brand launches, exhibitions, trunk shows and talks.
"Our next exhibition 'PEARL PLEASURE', will run from March 11-21, with designers such as Melanie Georgacopoulos, who was my first fine jewellery client-designer; Wilfredo Rosado – I love his super fun, chic and irreverent pearl jewellery collection; and Lin Cheung whose more conceptual work I am obsessed with – I love her carved pearl chain necklaces," Valery said.
Valery is looking forward to staging more events, travelling more, and is looking for investment to expand and develop Objet d'Emotion as a curated shopping concept, potentially with luxury hotels, private members' clubs, and art and design fairs.
"We have to travel where the clients travel. Curating and marketing have become even more crucial: these clients have access to everything. They are pursued by the luxury brands. They are savvy consumers who want special experiences and one-of-a-kind products," she said.
"We also want to cater for a less affluent clientele, who are passionate about craft and origin, and who have been alienated by major retailers that are mostly carrying the same soulless, often overpriced brands. Let's see what 2023 holds for us…."