Jewellery influencer Prernaa Makhariaa gives a first-hand account of the 29th edition of the Jewellery Arabia show held in Bahrain in mid-November.
The atmosphere at the 29th edition of Jewellery Arabia 2021 held at the Bahrain Jewellery and Exhibition Center (BJEC) from 16th to 20th November was lively and energetic. The show is the largest and most prestigious jewellery and watch exhibition in the Middle East with leading jewellery retailers, popular brands from across the globe displaying their inventory. Jewellery Arabia, which housed a total of 500 exhibitors of jewellery and watch brands from across 31 countries, was held under the patronage of HRH the Crown Prince Salman bin Hamad Al Khalifa, Deputy Supreme Commander and Prime Minister of Bahrain.
The show, which was the first physical event to be held post the pandemic, witnessed a 25% increase in new exhibitors.
The 55-strong contingent of exhibitors at the Indian Pavilion shared good reviews of the show. Narendra Mehta, Partner, Mehta & Sons, who focuses on haute couture jewellery, said, "Customers opted for one-of-a-kind jewellery set with rose cut diamonds."
Harish Badhalia, Partner, Badhalia Gems & Jewellery, who shared the booth with Hazoorilal Jewellers, exhibited one-off gemstones like rubies and sapphires, and informed that they saw a lot of demand for rubies.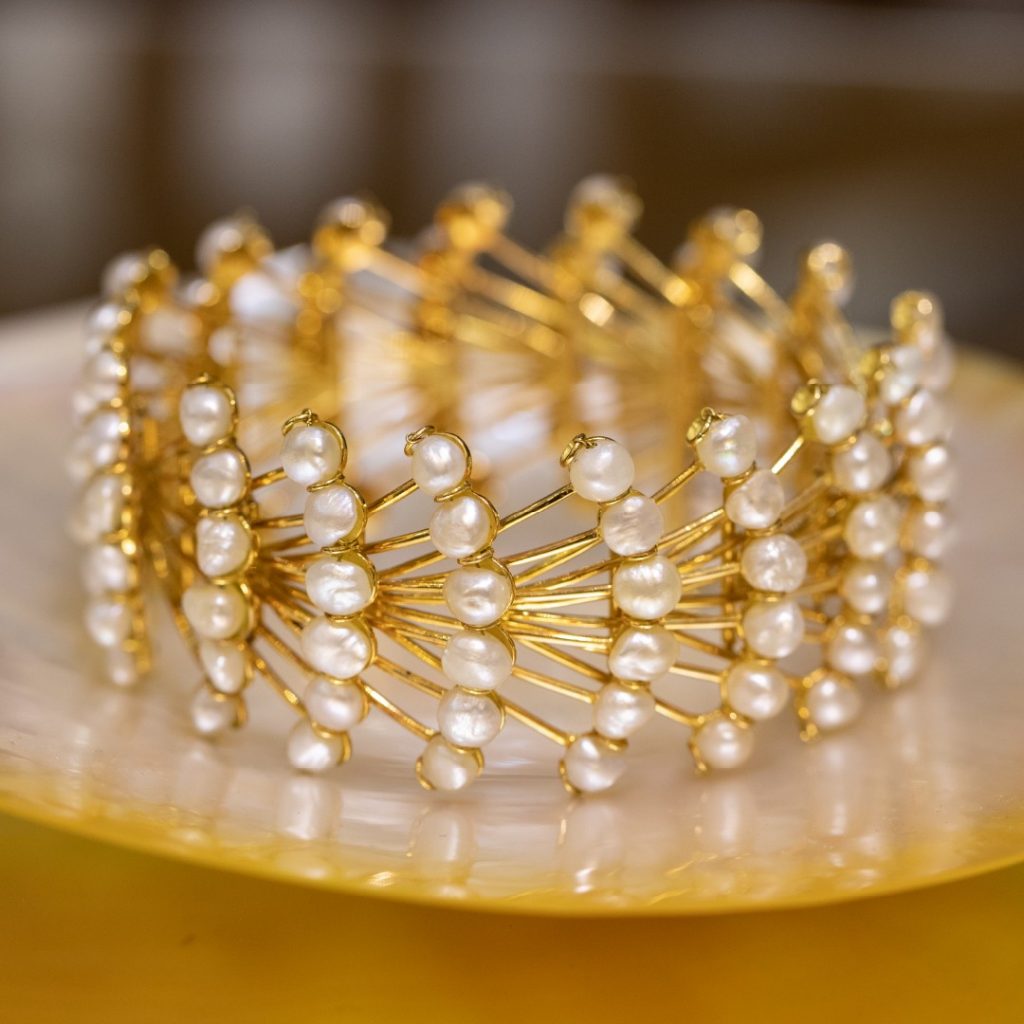 Fancy colour diamonds set in high-end pieces are making waves globally.
"Yellow diamond jewellery has a lot of takers. We also met a lot of buyers interested in rings set with varied hues of pink diamonds. At Jewellery Arabia, consumers were keen on value for money, so items with lower price items moved the fastest. We received a mix response for high-end jewellery," said Darshit Hirani, Director of P. Hirani.
Milan Chheda, Partner, Tara Fine Jewels, revealed, "We exhibited a suite of extraordinary classic and fine jewellery collections using generous amounts of rose cuts and gemstones other than our signature statement and designer bridal jewellery lines. Lightweight diamond jewellery sells well in Bahrain and the Middle East. However, I am positive that the niche clientele is opening up to the changing trends and willing to purchase expensive jewellery."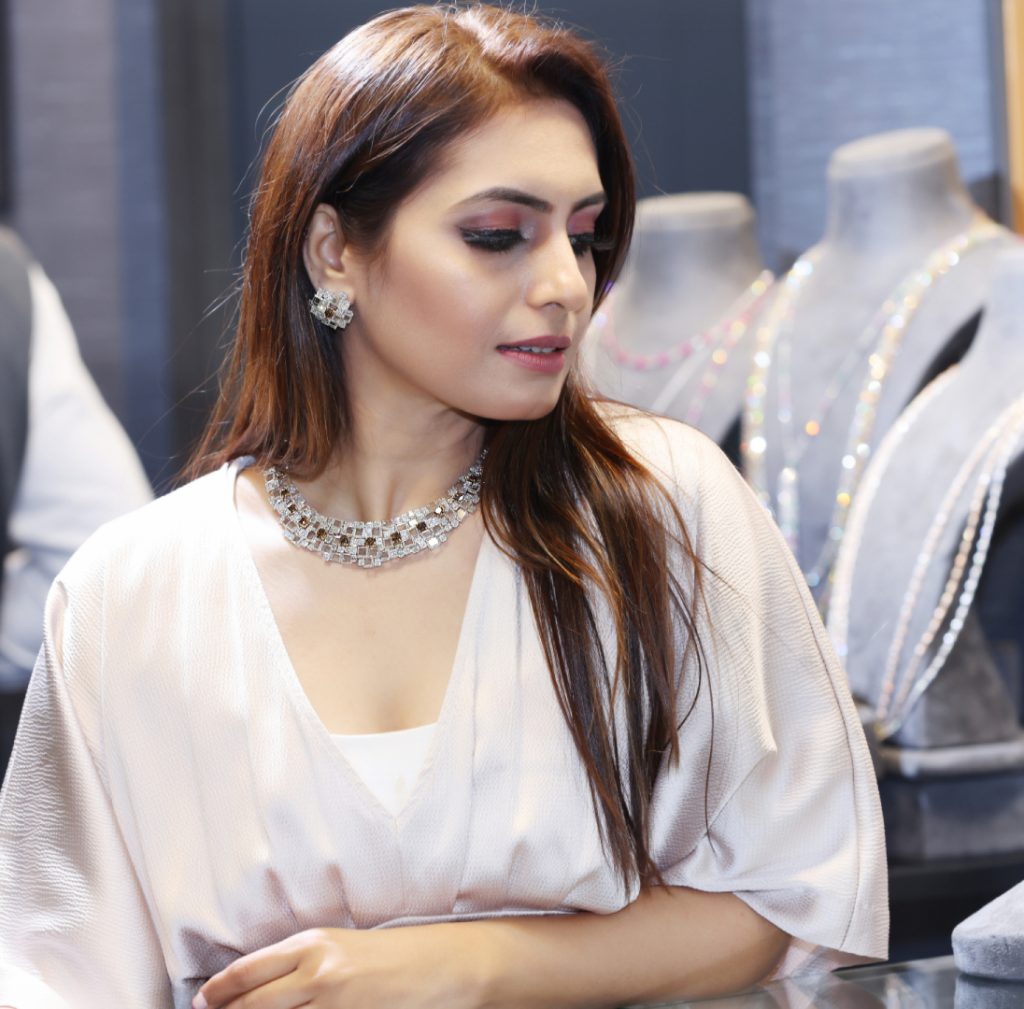 Kushal Gupta, Sr. Marketing Manager from Shrians Jewels mentioned that diamond jewellery and chokers were among their most hot selling items.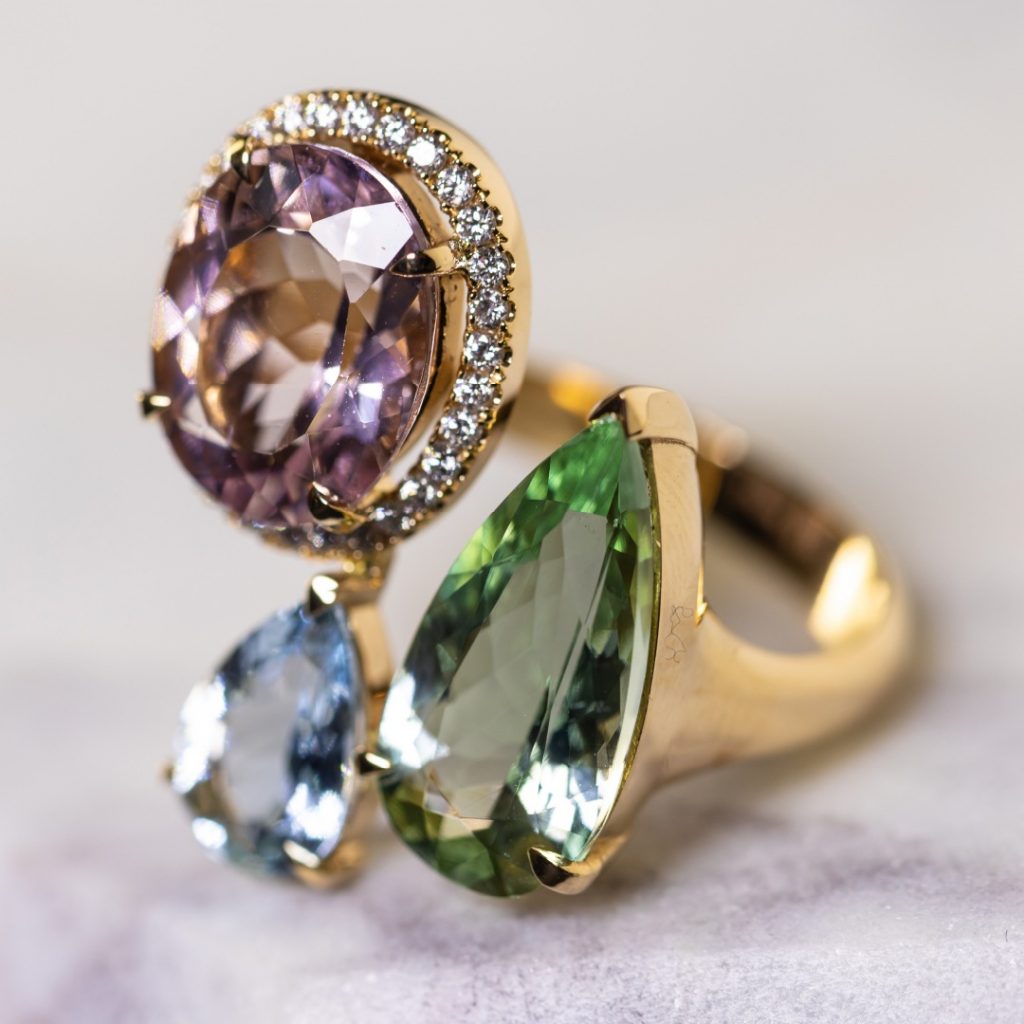 Gemstones like morganites, lapis lazuli, malachites have been trending heavily across the world. Jewellery that can be worn in multiple ways, play of unusual materials, stretchable jewellery, and the Bahraini pearls were some of the highlights at the show.