Jeweller and gem hunter Katherine Jetter of The Vault delves into the retail challenges and her decision to custom design events at the new Boston retail space.
Designer and entrepreneur Katherine Jetter founded The Vault, her first jewellery boutique in Nantucket, an island off Cape Cod, Massachusetts, in 2017.
In addition to her own designs, Katherine offers clients a curated edit of fine jewellery from around the world at The Vault. "I've been spending my summers there for several years now, and all of my friends kept asking to buy my jewellery. It was unlike the traditional resort jewellery on island, I couldn't very well bring a tray of expensive jewels to the beach and I realised there was a real opportunity to bring couture fine jewellery to an audience that was hungry for it," says Katherine, who is noted for her gorgeous opal and gemstone pieces.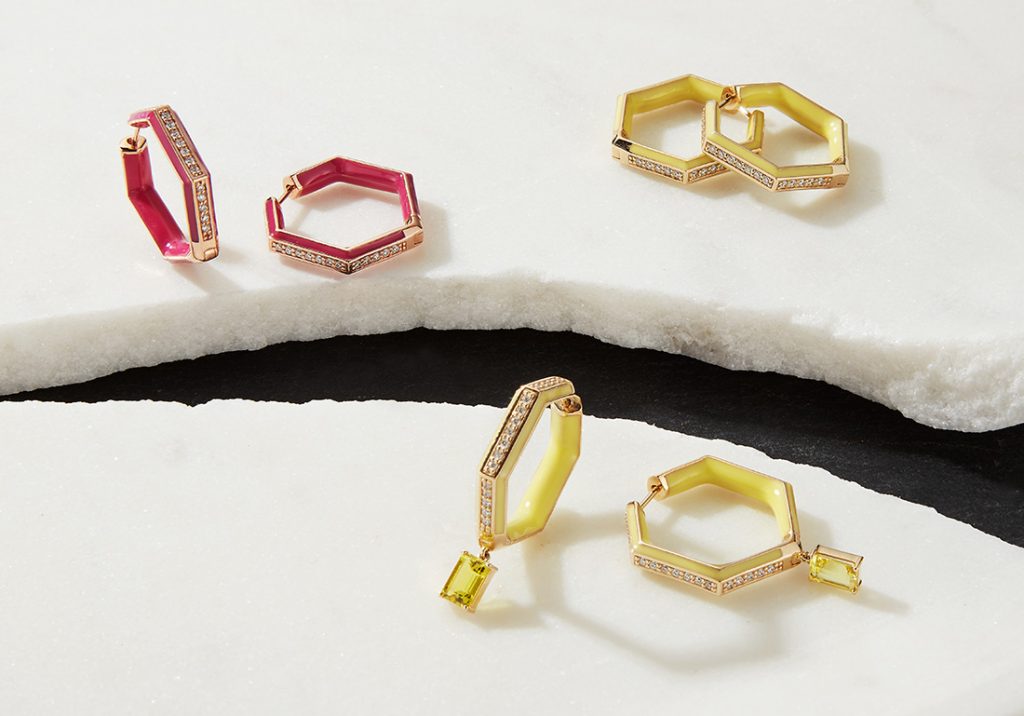 Katherine initially started off with 12 designers; she now carries 25 global brands at the Nantucket store. "We are very entrenched in the community and supportive of the local charitable organisations and philanthropic efforts," informs the designer. "Now we are fortunate to be in the position that when people travel to Nantucket, visiting The Vault is on their must-do list," she adds. Seasonal visitors to the island thrive on the jewellery created by an impressive roster of designers – Cadar, Hoorsenbuhs, Jade Trau, Melissa Kaye, Nikos Koulis, Silvia Furmanovich and Stephen Webster. "The Vault is very event- and experience-driven, so we always keep an eye on what's out there," adds Katherine. "We like to keep things fresh and exciting in terms of customer experience."

The designer had plans to open up a more permanent space but after the pandemic hit, she decided to shift to an intimate jewellery salon. Her second outpost in Boston, a private atelier, opened its doors to clients during the pandemic – strictly by appointment, the space functions on a modified retail model.
How has The Vault fared during these incredibly peculiar times?
In the beginning, it was challenging – we did our absolute best to pivot where necessary. We were doing FaceTime appointments, then we started creating 'pick boxes,' whereby we hand-selected jewellery for our clients, sent them a package with the goods and then let them purchase/keep anything they wanted and return the rest. By the time we got to the mid-summer, we realised events could be done safely, so we got creative and hosted outdoor soirees and even a yacht party. It was a lot of work but we got through it – and I am proud to say my year was very good in terms of sales.
How have you adapted to the changing retail landscape with regards to the new Boston store?
My original plan for Boston was to unveil a true bricks-and-mortar space; thank goodness I decided not to move forward with that decision in 2020! The Vault is very much a part of me and it's wherever I am. When I moved to Boston, so that my daughter (Dylan, age 5) could attend school, I wanted to bring that same Vault experience to Boston, in order to connect with the locals. Our space is for private selling, one-on-ones and we are also organising intimate events. It's a fabulous spot for girlfriends to come and drink champagne and peruse new jewellery, or for a couple to pick out a special gift.
The new store offers an intimate private viewing and is quite a safe haven for shopping – how did this idea come up?
What I am doing with The Vault in Boston is offering a safe haven for jewellery connoisseurs to come and look at some of the best contemporary fine jewellery brands out there. The pandemic really helped me envision a new way of shopping, one that is comfortable, fun and without the pressure of being in a jewellery store.
Also, the space really lends itself to hosting small parties – we have a gorgeous terrace with views of downtown Boston, and come spring and again in early autumn we will be out there as much we can.
You stock contemporary fine jewellery brands. Tell us a bit about what you find appealing about the works of each of these brands.
One consistency with all of these brands is that they are all doing something special in the fine jewellery space. Hoorsenbuhs creates some of the most beautiful chains I have ever seen, and Silvia Furmanovich has developed wearable pieces of art. What I love is showcasing these independent brands that are just as passionate about jewellery as I am.
The Vault in Boston centres on jewellery dinner parties with exceptional food and wine, and partnerships with brands. How do you envision for this to help bolster the presence of the Vault and sales?
We are always looking for like-minded brands to get together with and create a 'moment.' I believe today's customer is seeking an experience and not a one-dimensional shopping trip; I believe in collaborating with many different partners to allow us to create a 360° environment.
What kind of custom-design events with loose gemstones are you working towards?
I am known for my coloured gemstone expertise, so when I go to shows like the Tucson Gem Show (which sadly was cancelled this year), I buy the most amazing gems in the world – and not always with a design in mind. Sixty percent of my work is focused on custom designs; it's what I love to do most and coming to look at a loose gemstone and creating your own unique piece is something my clients truly enjoy.