For decades, India has maintained its dominance as the world leader in diamond manufacturing. The country is now also forging ahead as the world's leading grower of gem-quality lab-grown diamonds, further strengthening its position in the diamond industry. While India's diamond exports have benefited with this progress, is India's consumer market ready to sparkle with its very own made-in-India diamonds? Shilpa Dhamija finds out.
There has been a new crop of LGD jewellery brands, founded by Millennial and Gen Z entrepreneurs to cater to an emerging consumers, as well as some of the seasoned generation of diamond consumers, willing to explore the low cost, natural diamond alternatives.
Limelight, Fiona Diamonds and Avtaara are some of the relatively fresh entrants in the fine jewellery segment, validating the demand of LGD jewellery in India. Founded by a millennial generation of engineers, financial consultants and business management professionals with no family background in the jewellery business, these new brands are aiming to create a market segment for LGD jewellery.
Pooja Sheth Madhavan launched Limelight Lab Grown CVD Diamonds jewellery brand in 2019. A graduate from London School of Economics, Madhavan was inspired by the country's capability to produce man-made gem-quality diamonds. "On a visit to an LGD lab in Surat, I was told that most of these diamonds were being exported to the US because of an increasing demand there. Curious to know more, I studied and explored the factors that were responsible for the rise in demand of these diamonds in the US and found that a younger audience sought more value for money when buying diamonds, and LGDs offer that."
Like the USA, India too has a potential market for LGD jewellery. "Once consumers are fully made aware of what the product is, how it is chemically the same as a natural diamond, how it looks the same, how it is made, then there is absolutely no hesitation from consumers to choose LGD jewellery", she says adding that Limelight's growth is proof of that. "We recorded a revenue of about Rs. 30 crores last year and is expected to grow 125% this year", says Madhavan who also participated in India's largest and the world's second largest trade show, IIJS, this year to promote her brand. Limelight currently has 43 points of sales with 6 new stores coming up before the Diwali festive season. Limelight recently launched point of sales in a string of Shoppers Stop stores in Mumbai, Hyderabad and Kolkata.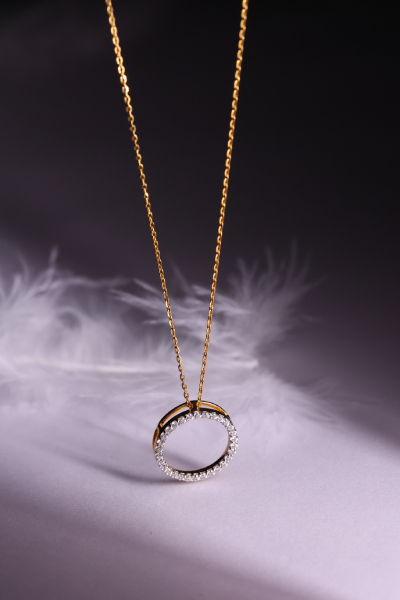 Another LGD jewellery brand, Fiona Diamonds co-founded by Parag Agrawal, electronics engineer, who staked an early entry in the nascent LGD consumer market in India in 2015, has seen a double-digit growth year-on-year with the exception of covid-hit period. "Last year, we did around Rs. 32 crores in revenue from LGD jewellery sales and expect to grow positively by 30% this year", says Agrawal, adding that the brand has done well with digital natives by acquiring customers organically on its website and through social media channels. "Although 80% of our sales come from retail, our website has played a major role in generating leads and in educating potential Indian diamond consumers about LGD benefits." Agrawal elaborates adding that about 20% of the LGD jewellery sales come directly from the brand's website. Fiona currently has 3 flagship stores in Mumbai, Bengaluru and Delhi and is already present in Shoppers Stop stores in Thane, Andheri and Kolkata.
Although there are no clear statistics available to ascertain the current overall market share of LGD jewellery in India's precious jewellery market, LGD jewellery sellers indicate that the market is growing fast and will continue to do so with the right marketing measures. "We need to create more awareness which will be fuelled by distribution. Once we see more jewellery stores stocking LGD jewellery, people will become more aware of its availability and advantages," Agrawal notes.
"Educating Indian consumers is crucial and bigger fine jewellery brands entering the LGD jewellery market will only help that cause," states Anushika Shah, founder of Avtaara, another homegrown LGD jewellery brand, and a former consultant from Deloitte. "Our Prime Minister Narendra Modi's gesture of gifting a large LGD to Jill Biden during his trip to the USA, has definitely helped in building curiosity among diamond buyers worldwide," she adds.
This year, IIJS, too, hosted a special section for LGD growers and jewellery makers attracting many new home-grown brands. Kira was one such new B2B LGD brand. "We have entered with targeting the Indian domestic market from this IIJS show. We have received a great response from the India show and are seeing big market opportunities in the country", says Mehul Vaghani, Director, Kira Jewels.
While LGD jewellery brands steadily build their footprint in one of the world's largest diamond jewellery markets, the key question is will LGD jewellery ever take over, or bite into the natural diamond jewellery market share? "LGDs are never going to entirely take over the natural diamond market," says Shah, "Instead LGDs are opening a whole new segment especially for people who always aspired to buy diamonds but couldn't because of the price point … Also, for those who wish to upgrade from a 1 carat of natural diamond to a much bigger carat in an LGD for the same price."
Natural diamonds are a finite resource. "With no new commercial discoveries of diamond mines happening and now with restricted supplies of natural diamonds, there will be a gap between demand and supply. Because demand for diamonds will always be there and it will be LGDs that will fill this supply gap", concludes Madhavan.