Plush with a cluster of playful silver trinkets shaped like celestial bodies or even gold-coated motifs engraved with the blessings of loved ones, the traditional Punjabi Kaliras are getting a modern makeover as Indian brides from varied cultures embrace them as a must-have wedding day accessory.
Customarily, Kaliras are an assemblage of decorated leaf-like tassels hung from a bangle and adorned on the wrist. They chime delicately with the slight movement of the hand.
Mrinalini Chandra, who recently designed the wedding Kaliras for Alia Bhatt, Athiya Shetty, Kiara Advani and social media influencer Alanna Panday, reveals that the Kaliras are not exclusively used in Punjabi weddings anymore. "80% of the personalised Kaliras are commissioned to us by non-Punjabi brides. Every bride wants kaliras because they are most visible piece of jewellery that frame the bride's face during Jai-mala, and whenever the bride brings her hands together to greet or pray."
Their demure and alluring movement constantly commands attention, which is why modern-day brides consciously pay extra attention to customising them. "It is the only piece of jewellery that brides, uninhibitedly, like to fully personalise," Chandra says.
The Origin of Kaliras
Folklore suggests that the tradition of adorning Kaliras on the bride's wrist started decades or even centuries ago in Punjab, where the bride had to travel for hours on long distances to her new family home. Kaliras originally consisted of tassels of dry fruits for the bride to snack on during the long journey.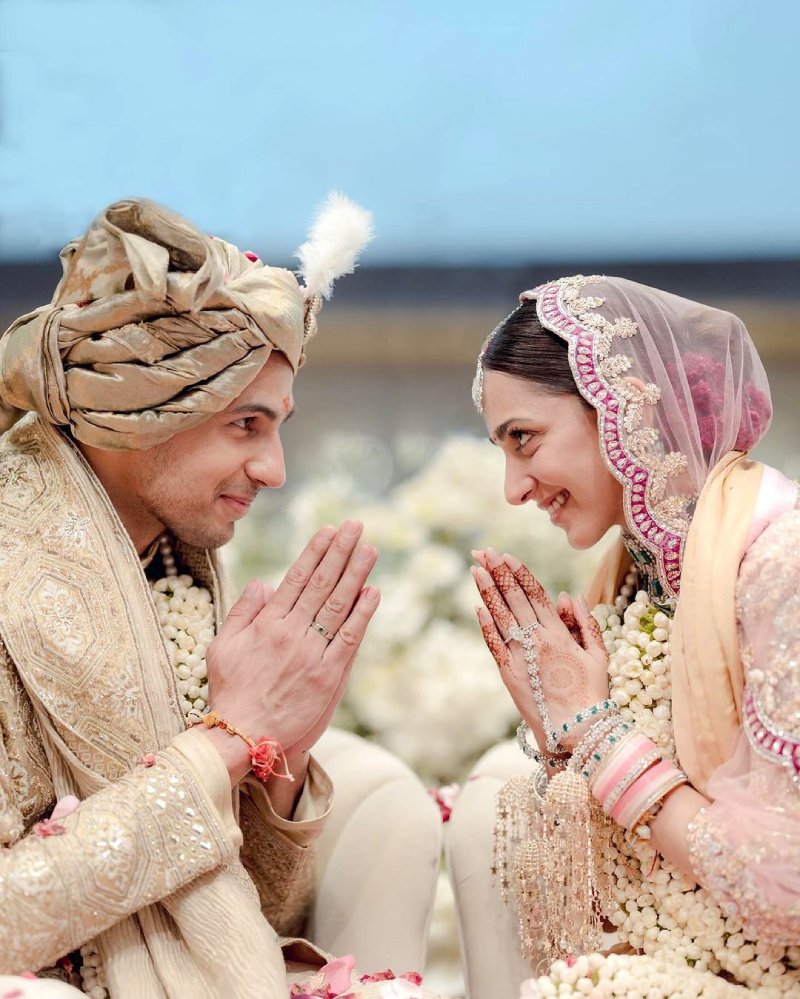 Over the years, the enchanting accessory found another indispensable purpose; of gathering the blessings of loved ones. In some north Indian cultures, during the Kalira ceremony the bride's close family and friends tie one trinket each to her Kalira bangle to bring together a symbolic shower of love and luck.
Kaliras for the Modern-Day Bride
21st century brides are rescripting the significance of the traditional Kaliras to narrate their love stories. "Instead of traditional umbrella or paper-thin leaves made of brass alloy, Alia Bhatt chose white gold-plated motifs of clouds, sunflowers, infinity sign and butterflies – the small things that bring her joy," reveals Chandra, "While Kiara Advani chose to go with the trending multi-dome Kaliras, personalised with the couple's initials and a subtle motif representing Siddharth Malhotra's dog Oscar!"
The personalisation of the Kaliras can be endless, reveals Chandra. "Sometimes both bride and groom are involved in the designing of the Kaliras because they want the trinkets to tell their love story, like how they met, their very own wedding vows inscribed on the motifs, etc."
In a fun and now popular custom followed during the Kalira tying ceremony, the bride sprinkles the long tassels of the Kalira on her unmarried friends and family members to rub off her good luck. "For this purpose alone, we add a special segment of smaller motifs at the bottom of the Kalira with inscription of the bride and grooms' initials so that even their friends can save the detached kaliras, when they fall on them, as a souvenir," explains Chandra
Among the many Kaliras that Chandra has customised for a string of popular clients, one in particular stood out for her; a Gen-Z bride who chose a minimalist wedding look but not without the Kaliras. Alaana Panday a fashion influencer (and Ananya Panday's first cousin) who married her long-time boyfriend and American director Ivor McCray, earlier this year, chose to include Kaliras in her wedding day ensemble with her pearl-studded white lehenga that had a soft white western wedding gown kind-of-silhouette. She did not wear any wrist ornaments "but was keen to have the Kaliras. She wanted something magical to go with her ensemble, so we made Kaliras with motifs that looked like fairy dust and butterflies," Chandra recalls. "It was reassuring for me to see that even Gen-Z brides are loving this traditional accessory."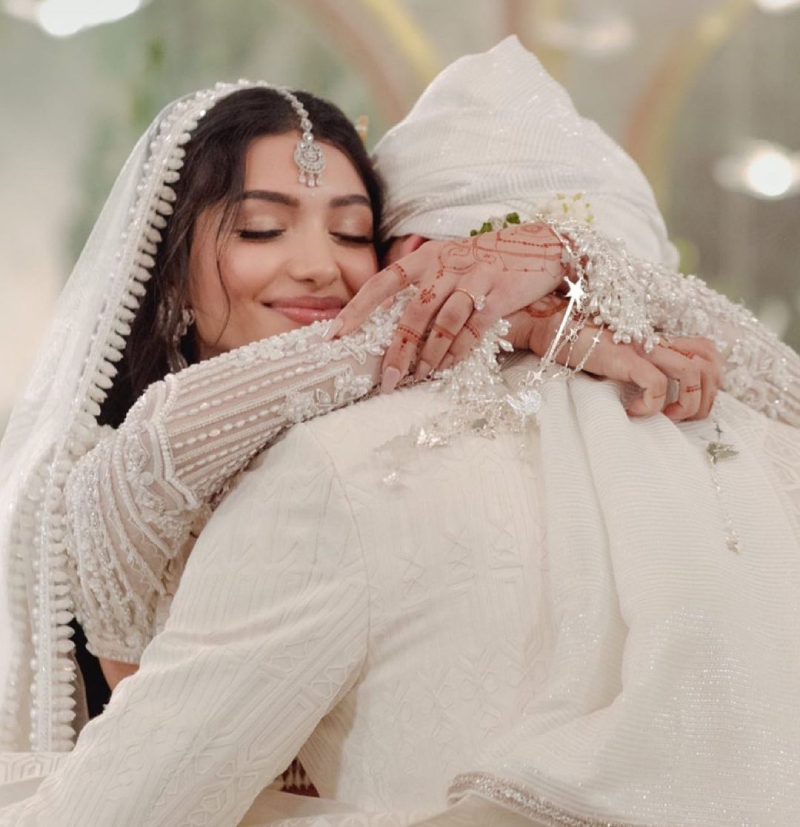 Narrating Love Stories With Golden Motifs
To create a well-balanced pair of bespoke Kaliras, designers use silver alloy or sterling silver to balance the weight and then dip the leaf-like trinkets in varying karats of gold to achieve a desired colour that matches with the bride's ensemble. "We request brides to share pictures of their jewellery and outfit to ensure that the right colour of gold or enamel is used on the Kaliras." Chandra relies on the expert craftsmanship of minakari and gold artisans of Rajasthan to bring together bespoke Kaliras that they design.